Are you a black queer man or LGBTQ ally who enjoys listening to rap music? Check out this blog post of Lil Nas X's gay video.
Lil Nas has taken the music industry by storm. There have been many gay rappers in hip hop but very few have been as influential as Lil Nas X. Hip hop is a homophobic industry and is known for blatantly condemning homosexuality. Lil Nas X has gone against the grain by creating music encouraging same-sex relationships and gay love. In this blog, I will discuss the most recent gay video by black gay rapper Lil Nas X.
Gay video by Lil Nas X
Who is Lil Nas X?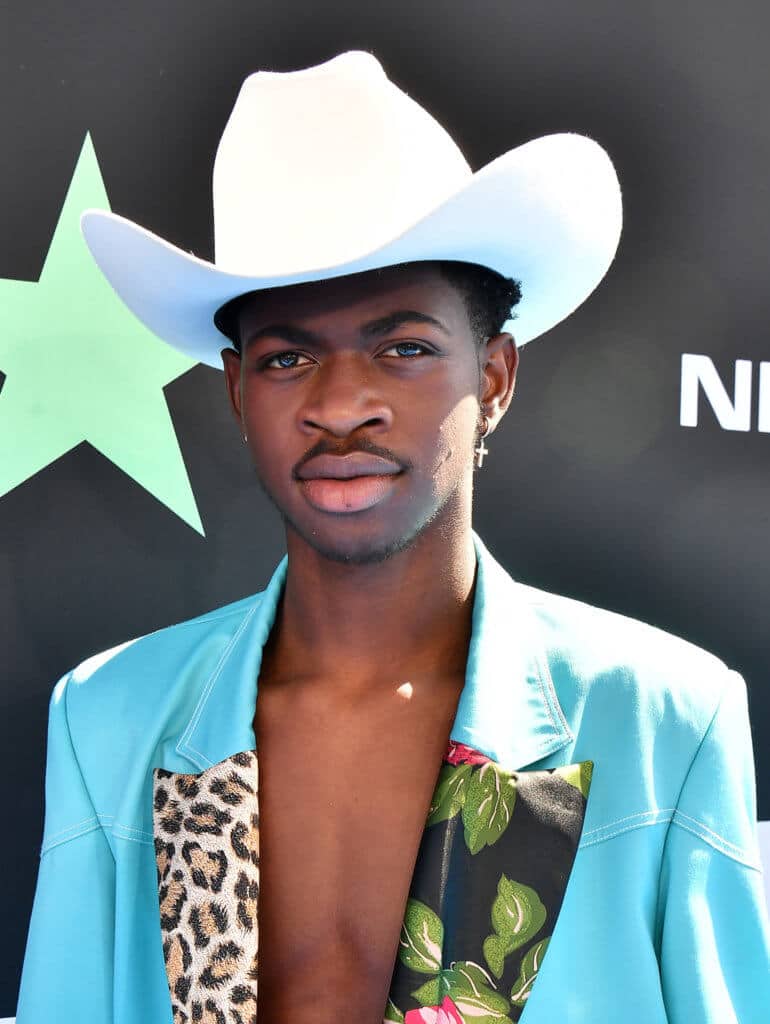 Lil Nas X aka Montero Hill is a black gay rapper from Georgia. He blew up after the hit sing "Old Time Road". That song was sung by everyone: at concerts, music festivals, and even elementary schools. The song lasted as the #1 song on the Billboard charts for months.
Being a dl/closeted gay rapper
Just like many black gay men Lil Nas X lived his life in the closet. As a black gay man, I can relate to that struggle. Coming from a ghetto neighborhood I grew up with anxiety mostly in fear that people would discover my sexuality. Eventually, I realized that other people's opinions really didn't matter and that I had to live my life. I could only imagine how it was for Lil Nas to be gay and a rapper. I'm a fan of hip hop and rap but can say that it's the most homophobic music genre. A lot of rappers blatantly use offensive language against homosexuals in their songs such as "faggots" and "sissy". Even some of my favorite rappers have used homophobic lyrics in their songs. And so, I knew it was a frightening experience for Lil Nas X being a queer black guy being in an industry that looks down on gay, bisexual, and transgender persons. Fortunately, Lil Nas X had overcome that shame of being gay and came out in the closet in June 2019. He mentioned that his inspiration was Pride Month which is a time that LGBTQ (lesbian, gay bisexual, transgender, and queer) persons celebrate their sexuality.
Becoming an openly gay rapper
After coming out of the closet I enjoyed watching and listening to Lil Nas X a little more. This is no shade to any queer persons. But there's certain confidence I sense about gay and bisexual men who live their lives openly rather than in the closet. The song "Old Town Road" by Lil Nas X had this boyish kind of look about him which is during the time he was still closeted. After coming out as gay Lil Nas X got some swag. He's become more expressive with his sense of fashion wearing pink outfits and shiny, glittery boots. How joyful it is to see a young black gay man living in his truth.
Gay video- Industry baby
Since coming out of the closet Lil Nas X has been more expressive in his music. For instance, in his music video "Montero" he gave the Devil a lap dance. I don't like watching anything associated with the Devil and even typing the name makes me quiver. But the concept of the video is interesting. The metaphor of Lil Nas X dancing with him and being in hell is that being gay is not acceptable.
Lil Nas X most recent music video "Industry baby" really grabbed my attention. The video features another rapper, Jack Harlow. The video is set in Montero state prison. Lil Nas X is sentenced there because he's gay. Throughout the video, Lil Nas X Lil Nas X is dressed in a pink jumpsuit and he looks pretty cute in it. The other persons in the video are inmates. These inmates are masculine and tough: what a lot of gay men prefer. The type you would see at the black gay bar Langston's. The raciest scene in the video was when Lil Nas X and the other inmates are dancing nude in the shower.
"Industry baby" is definitely in a class of its own. The choreography is good, the actors are cute, and the camerawork is on point. What I like most about the music video is that it shows how much homosexuality is rejected. In the video, Lil Nas is sent to prison simply because he's gay. In real life too there are third world countries that ban homosexuality and punish people by death or punishment if that person is openly gay or lesbian.
Wrap up
Lil Nas X's "Industry baby" is an entertaining music video to watch. The lyrics are not bad and the actors seem to be having fun in the video. What makes the video so lit is that Lil Nas X goes against the grain. I remember when Lil Nas X first came out he seemed like the average rap artist. After coming out of the closet he really began to show more of his creativity. Furthermore, he's been more expressive with his sexuality and has not been afraid to talk about homophobia in society and being the great young black gay man his fans have grown to love. "Industry baby" shows Lil Nas X represents the black LGBTQ community.
To keep up to date on other black gay artists and influencers subscribe to my newsletter.