Are you a gay man who's seeking information on HIV/AIDS? In this blog post, I will discuss the Gay Men's Health Crisis (GMHC) Battle Against HIV/AIDS.
Being gay was an abomination to society. Even today a lot of people are totally against homosexuality. Homophobia has prevented openly LGBTQIA persons from access to health and medical care. Fortunately, LGBTQIA organizations and gay advocacy groups like GMCHC reversed those policies. In this post, I will discuss the Gay Men's Health Crisis and their battle against HIV/AIDS.
Gay Men's Health Crisis Battle Against HIV/AIDS
History of the organization
Sometimes Gay Men's Health Crisis Health and Gay Men's Health Collective. GMHC stands for both organizations but those organizations are different. Gay Men's Health Collective is an organization in the United Kingdom that promotes good sexual health.
The Gay Men's Health Crisis is a non-profit organization that was created on June 30, 1982, by Larry Karmer, Edmund White, Paul Rapoport, Larry Mass, Nathan Fain, and Paul Popham. It's such a valued organization because it was the first organization created to combat AIDS. It was reported by the Center for Disease Control, the country's public health organization, Ken Horne was the first American patient to be diagnosed with AIDS. As mentioned in the article "AIDS Crisis Timeline" by Jeffrey Markowitz in 1982 HIV/AIDS was considered a homosexual disorder. It was believed that AIDS was started and spread by gay men hooking up.
Goals of the Gay Men's Health Crisis
There was little information, at least in the public, about what HIV/AIDS was. As I mentioned above the government and just people, in general, believed that HIV/AIDS was a gay disease(sadly a lot of people still think this way). Some of the first reported cases in the country were in San Francisco and New York City. And so Larry Kramer, one of the cofounders of the GMHC, raised money to fund research about the disease. He and his peers met inside his apartment and raised about $6,600. They continued to do fundraising and in April 1982 they did their first big fundraiser called Showers at Paradise Garage, a famous club/bar in NYC, which had many queer dance parties. GMHC made $50, 000 from that one party. Mind you this was in the 80s so that was a lot of money.
When GMHC first started they also helped people by setting up an answering machine. This machine was the world's first AIDS hotline. The purpose of this hotline was to be a support system for those gay men afflicted with the illness. As I stated before the LGBTQ community was shunned even within the gay community. And so the hotline was like a saving grace. On the same night, the hotline opened there were 70+ calls. This might not seem a lot but was actually a high number way back when since a lot of people didn't have phones. While the hotline did provide a listening air the big issue was that the staff couldn't give certain medical and legal advice (you know us gays are quick to call you out on misinformation). To address this problem GMHC created the Patients Service Division.
Wrap up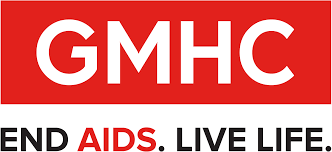 Since it started GMHC has grown a lot. They have a full staff including a board of directors led by Jonathan Mallow.
I've been to the GMHC building a few years ago which is clean and spacious. The location is at 307 West 37th Street in Manhattan, New York. Now, there is GMHC staff with mental health experience and other professional backgrounds who can provide counseling. The company has many other services including HIV testing, job training, and legal help. And if you're looking for work there are plenty of GMHC career opportunities available.
Due to COVID, the office is closed but you can still call and reach out to staff.
If you need information on Prep or have questions about HIV/AIDS or you can call the GMHC hotline at 1 800 243 7692.