About Me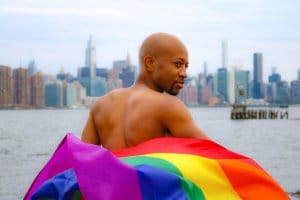 Once upon a time, I was a young black boy in Brooklyn, NY. For some time I lived in a very dangerous place but fortunately, my parents protected me with everything they had. When I got older I moved to a beautiful home in another neighborhood.
However, I still faced one challenge: being black and gay. It was tough – I saw people picked on, laughed at, and even hurt for being gay. But one day I got tired of this. The first person I had to fight was that inner demon who told me that I'm not worthy. Once I battled that demon, I was able to withstand other voices telling me that being gay is problematic.
Are you a black queer or an ally looking for spaces to meet other black queer persons? Look no further, because this young man is here for you!
As seen in: