Looking for curated spaces and experiences to mix and mingle with black SGL men? Check out this blog post of the best black gay happy hours in NYC.
Happy hours are times when a bar or restaurant offers drinks at discounted prices. This includes popular drinks like margaritas and sangrias. Happy hour is fun but growing up closeted I didn't know about happy hours catered to the black gay community. I enjoy being around people(at times) but it feels even better being in spaces with other black gay men. And so for this blog post, I'll discuss the best black gay happy hours in NYC.
Best black gay happy hours in NYC
Afterwerk Vibes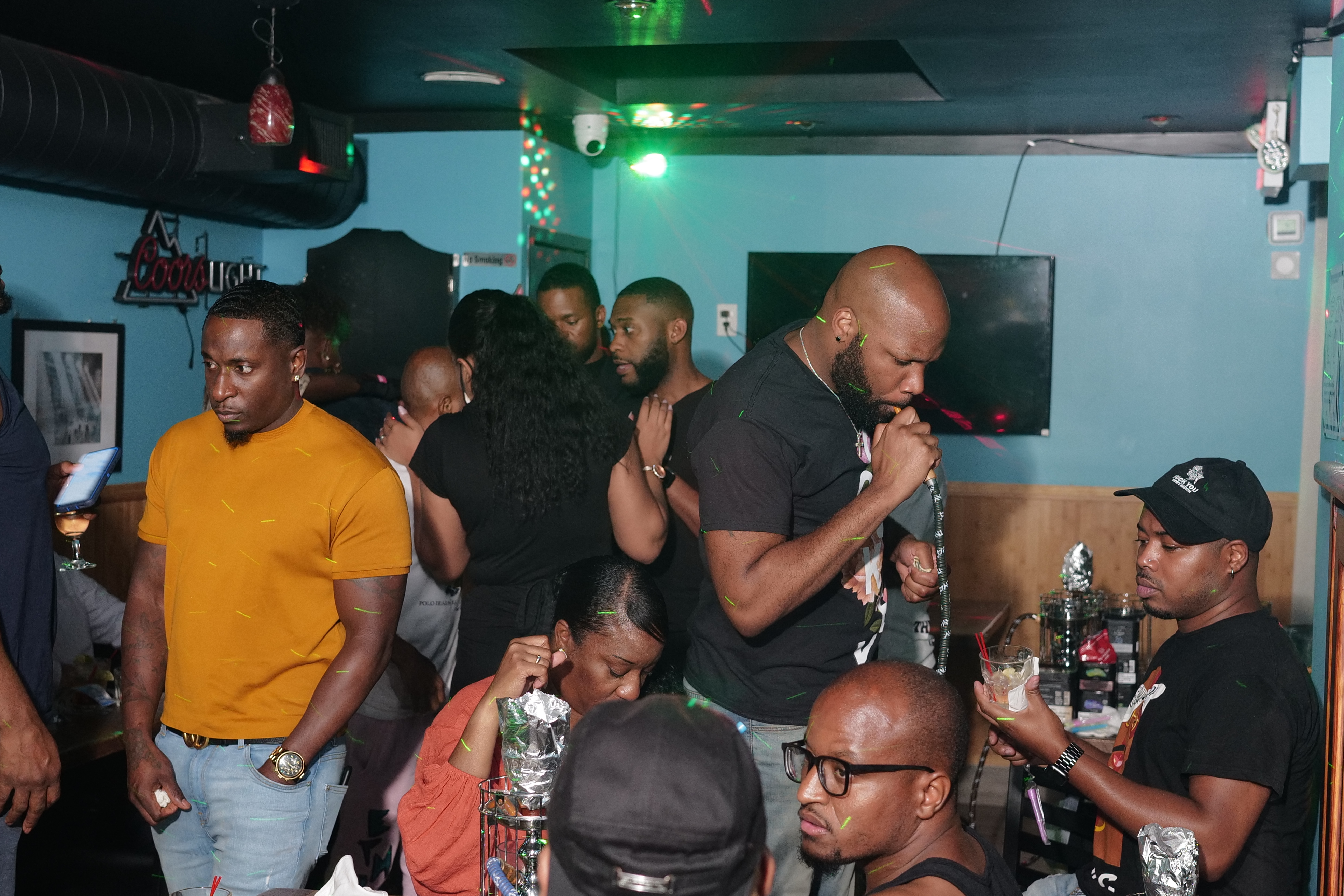 Afterwerk Vibes is the newest happy hour in NYC created by yours truly, Men Who Brunch. For those unfamiliar with Men Who Brunch it's a lifestyle blog for black gay men. Many different topics and subjects are covered in the blog such as gay bathhouses, gay memes, and gay massage spots.
Men Who Brunch also throws day parties and happy hours. It's been a while since they actually organized or hosted an event. MWB was supposed to throw a brunch day party in March 2020 but during that time the coronavirus outbreak began. Fortunately, COVID numbers have gone down a lot and so they are back at it!
MWB's will be doing a happy hour series on Wednesdays at the All-Stars Bar & Grill which is located in Central Park. The first happy hour is from 5 pm-10 pm. Food, drinks, and hookah are served at the venue. The happy hour menu includes drinks that are about $10 well and $8 for margaritas. The wings are pretty good and come in more than 10 different places.
Taco Tuesdays
All around the city, there are parties throw on Tuesdays called Taco Tuesdays. On that day many restaurants and bars sell tacos at discounted prices. The only issue is that a couple of years ago there were no Taco Tuesdays for queer men of color. Frank Watson changed that.
If you have ever been to any of Frank Watson's events you know how lit they are. He knows how to pack out a venue whether it's big or small. Another thing I like about his events is that he knows how to attract sexy men. You'll find some of the hottest men from New York and New Jersey at Frank Watson's events.
Taco Tuesdays take place at Jimmy's which is not too far from Port Authority. The party takes place from 4 pm-10 pm which is pretty much after work hours. Jimmy's is a nice venue and spacious with a bar that circles around. And so, if you want to get a drink you won't have to be standing at the bar for a long time.
As far as the food and drinks menu you won't be disappointed. The drinks are discounted till about 8 pm. The tacos are actually pretty.
If you haven't been to Frank Watson's Taco Tuesday you should definitely come out. If you don't drink you can smoke hookah, dance, or eat. The best part about coming to this black gay happy hour is that it's free.
Naked on Arrival
Let me keep it real as I usually do. There are plenty of LBGTQ events but a majority of them are tailored to the white gay community. This includes day parties, happy hours, and night parties. And unfortunately, there are just a handful of black gay events for those who enjoy voyeurism. Actually, I can only name one event producer that creates nude parties and those events are more sexual in nature. Fortunately, there is Naked on Arrival (NOA).
NOA is a unique event that also takes place on Wednesday nights. It is a non-nude event that takes place at the black gay bar, Alibi Lounge. Don't expect gay hookups or any sexual encounters.
The thing I like about Alibi is that it's a nice upscale bar. The walls are full of cool paintings, there is modern furniture, and the floors have a nice porcelain touch. The purple lighting at night adds to the cool vibes of the venue. One thing I have to say is that the venue is small. But being that it's small it gives the space an intimate feeling.
Another thing to note about Alibi is that it's one of the only 2 black gay-owned bars in Harlem. The other black gay bar is Lambda Lounge which is a couple of blocks away. As I mentioned multiple times it's important that black
Trappy Hour
If you are a black LGBTQ living in New York City you've most likely heard of Trappy Hour. It's one of the most popular queer black events in New York City. It's one of the most popular black gay events in the East Coast period!
Trappy Hour started a few years ago at Harlem Nights, a local bar in West Harlem. The purpose of the event was to bring together the black queer community in a safe space where they can dance, drink, and freely be themselves. Originally, Trappy Hour was supposed to have mostly trap music. Trappy Hour has evolved and now all types of tunes are played at Trappy Hour, including R&B, rap, and of course Beyonce!
The drink specials are not bad at Trappy Hour. I usually get the margarita which the bartender does a good job on. They also serve food and the kitchen stays open till about 11 pm.
Trappy Hour is supposed to be a black gay happy hour. But it has been known to attract people from all walks of life including socialites, lawyers, social workers, and your average day persons. Many celebrities have come to Trappy Hour including Issa Rae, Kid Fury, and countless others.
Why do we need black gay happy hours?
Gay happy hours are needed because they provide fun, safe spaces for LGBTQ persons. There are tons of famous gay NYC bars like the Ritz, located in Hell's Kitchen which is a popular gay neighborhood, Phoenix Bar which is located in the Village, and Metropolitan which is located in another gay neighborhood, Williamsburg, Brooklyn. These gay bars and many others cater to a white clientele.
The happy hours listed above are gay parties for queer black men looking to network with other queer black men.
Wrap Up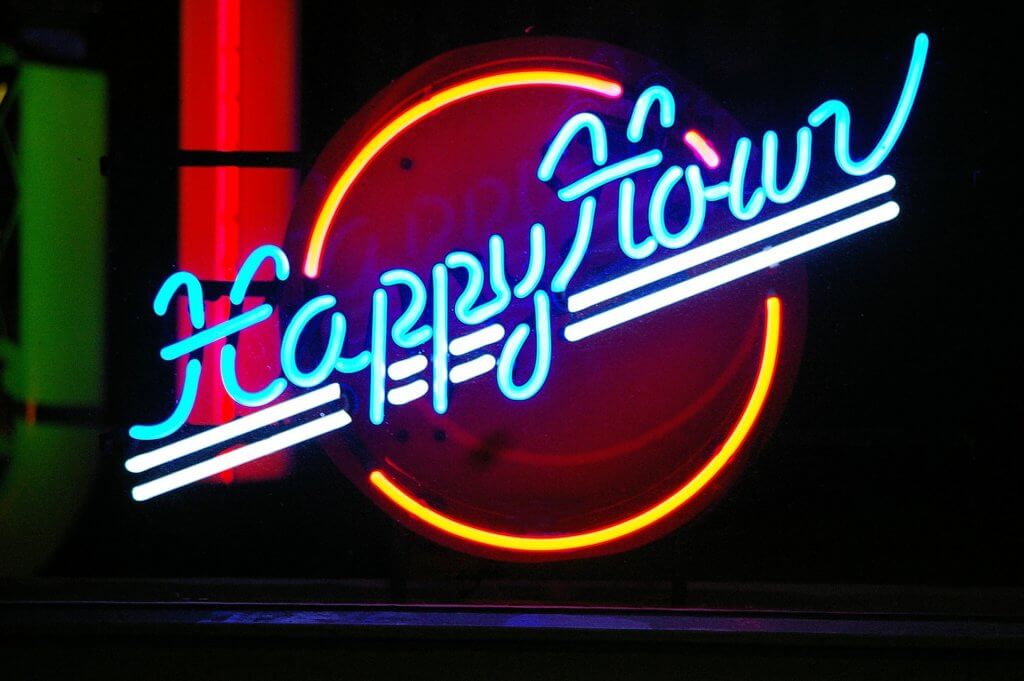 Even though New York City is a gay-friendly city there aren't so many exclusive spaces for queer persons of color. Furthermore, there are many mature persons of color who are tired of the gay party scene and prefer to just go to the bar and just have a drink. A gay happy hour is an alternate fun activity. During happy hour we can get drinks for good prices and connect with other SGL men.
The happy hours I listed above are just some of the few black gay events in NYC. To keep updated about events, entertainment news and the black gay lifestyle subscribe to my website.