There have been many talks about Jay Leno's sexuality even though he's married. In this blog post, I will discuss the rumor is Jay Leno gay.
In Hollywood, there are constant discussions about male celebrities' sexuality including Tom Selleck, Tom Cruise, and many other men. This is usually hearsay information spread by a salty individual. Jay Leno was a scapegoat. In this post, I will further discuss the rumor that circulated.
Who is Jay Leno?
Jay Leno is a tv personality. He was born in New Rochelle, New York but raised in Massachusetts. His parents were James Douglas Muir Leno and Cathryn Leno. He had one sibling named Patrick. Jay Leno didn't grow up poor but didn't grow up rich either. His mother was a housewife and his dad was an insurance salesman.
Jay Leno's personal life
From an early age, Jay was a prankster and always cracking jokes. One of his teachers even commented,
"If Jay spent more time studying….he would be a big star"
In school, Jay Leno was an underdog. Jay's mother didn't have a strong formal education. Furthermore, he was dyslexic and struggled in school. His guidance counselor even suggested that he drop out. Despite his adversities, Jay persisted and graduated high school. He even pursued higher education. Jay went to Emerson College and graduated with a degree in speech therapy. This was a major accomplishment since Jay had suffered from dyslexia.
Jay Leno's career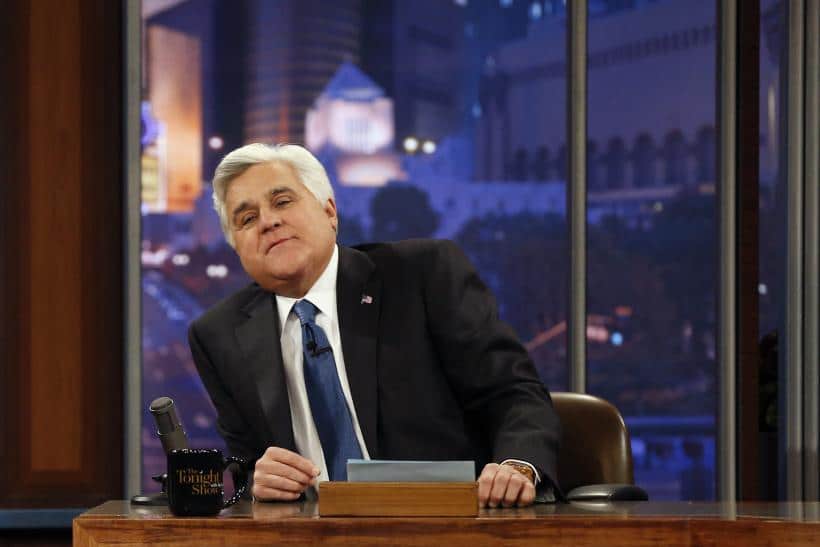 Jay Leno is what I define a hustler. Hustlers usually come from humble beginnings but strive their best to complete their goals. And that's what Jay Leno did. While in college Jay Leno was preparing for his career. He started a comedy club and did actual stand-ups while still focusing on his studies. After college Jay decided to pursue a career as a comedian. He moved to Los Angeles for better career opportunities. As what often happens when people move to Los Angeles everything wasn't glitz and glamour.
Jay didn't have overnight success. Jay appeared on the Tonight Show in 1977. It's a late-night talk show where the biggest celebrities have been interviewed. Even though this was a big opportunity he didn't become a superstar. Jay still pursued a career as a comedian and did part-time comedy gigs. It was said that Jay Leno would do hundreds of It wasn't steady so he did other jobs including working as a salesman at a car dealership and food worker at McDonald's.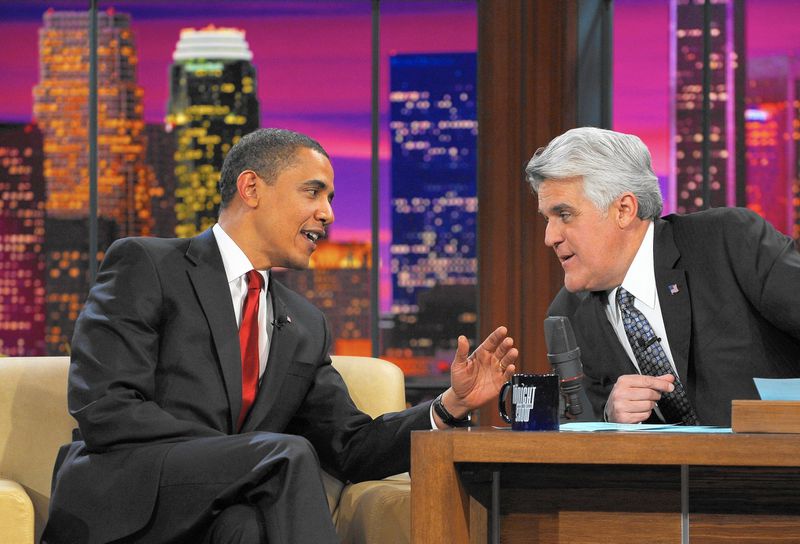 Jay Leno reached the peak of his career when he appeared again on the Tonight Show in 1986 (best year ever! hint, hint). His blessing finally came to fruition. Jay Leno became the guest host for Johnny Carson who was the main host for the Tonight Show. Eventually, Jay replaced Johnny Carson, one of the biggest talk show hosts. From that time and the next two decades, Jay Leno hosted the Tonight Show. I remember when I would go to my cousin's house he would make it a priority to watch Jay Leno.
Jay Leno left the Tonight Show in 2014. By the time he retired from the show, Jay was making millions of dollars a year. Conan O-Brien became the host. He was ok but Jay had a spark like no other. Conan was a host for one year and Jimmy Fallon eventually took the ranks.
Is Jay Leno gay rumor
Rumors circulated that Jay Leno was gay. But obviously, it's not true. Paparazzi are some nosey ass people and if Jay was gay there would be photos or other types of evidence that would be proof. Jay has been married to his wife Marvis Leno for almost as long as I've been living on this earth. Marvis is a philanthropist and feminist. A lot of people stereotype feminists as lesbians but Marvin is straight. She and Jay met in Los Angeles and started dating before 1980 which was even before I was born. The funny thing is that while they dated she bluntly told Jay that she would never marry. But like many married couples, she and Jay end up falling in love. They married in 1980 and since that time, they have been boo'd up. I've dealt with dudes who were previously married to women and none of them were married more than a few years.
Jay Leno supports gay marriage
Despite being heterosexual Jay Leno supports homosexuality. In 2008 he appeared on the show Ellen Degeneres. For those of you who don't know Ellen is a lesbian influencer. She is known all over the world by both the LGBT and heterosexual communities When Jay Leno appeared on Ellen they spoke about gay marriage. Jay said that he supports gay marriage since it already takes place in Massachusetts. This came off as a surprise, even to me. I've heard heterosexual women and men openly disagree with any type of gay romances, especially same-sex marriage.
What is Jay Leno doing now?
Even at the age of 71 Jay Leno remains active. HeJay Leno still doing stand-up comedy. Despite the millions of dollars, he has Jay continues to work as a true hustler. He is supposed to be on the tv reboot You Bet Your Life. Like your average person, Jay has hobbies. One of the things he enjoys doing is collecting cars. And no, not Mattel. Actual cars!
Wrap up
Jay Leno is a Hollywood icon. He came from humble beginnings but managed to become successful. Jay had a learning disability but still finished high school and even went on to college and graduated with a degree in speech therapy. He worked on his craft for years and did side jobs like working at McDonald's to support himself. I really respect that hustle because a lot of people, especially now look for immediate gratification. Yet, Jay Leno has remained consistent in his work and became a successful tv star in his 30s. Despite his time in tv and film he continues to be relevant.
For more information about celebrities and entertainment news subscribe to my blog.