There have been discussions of whether or not is tom Selleck gay.  In this blog post, I'll talk about the rumor.
If you're like a lot you've probably wondered at some point whether or not Tom Selleck is gay.  Like a lot of popular actors.  Tom's Selleck has gone through it.  Read on to get the actual facts.
Tom Selleck's Personal Life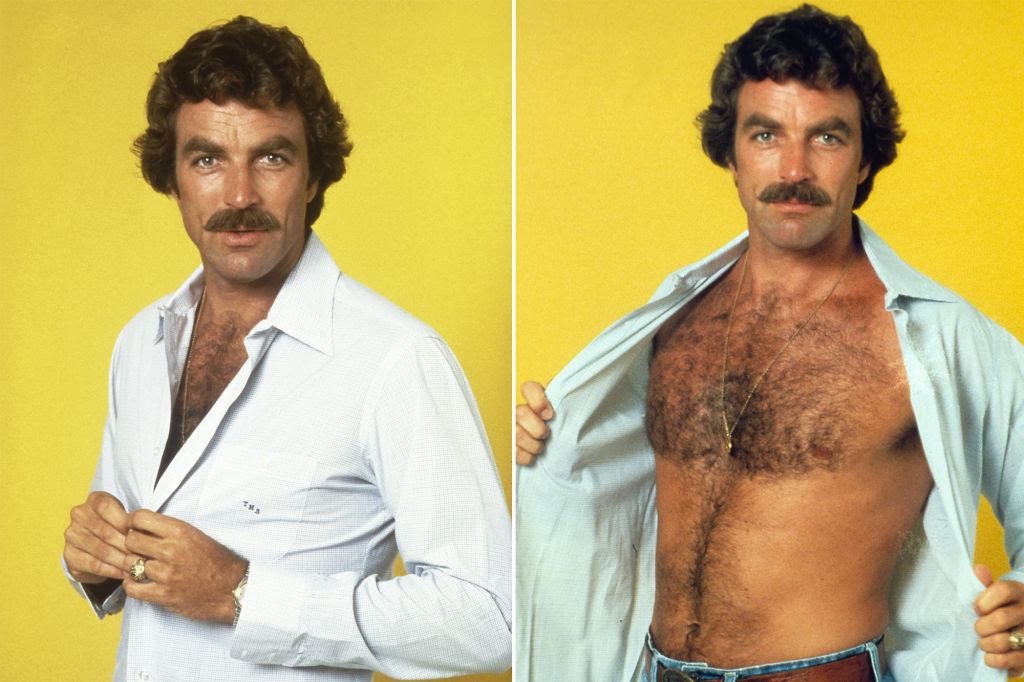 Tom Selleck is a famous actor.  He's from Detroit, Michigan, and was born on January 29, 1947(he's an Aquarius just like me!).  His parents are Robert Selleck and Martha Jagger who were both working-class people.  Unlike many other Hollywood actors, Tom Selleck didn't grow up acting.  He was actually an athlete.  Tom was nice on the basketball court. 
He was such a good basketball player that he received a basketball scholarship to the University of Southern California.   While at that school Tom got into different activities and one of them was modeling and acting.  Tom modeled in order to get the extra coin to pay his tuition.  The acting was something he did for fun.  His drama coach pushed him into acting and since that time Tom has been a phenomenon.
How Tom Selleck started acting
Unlike many other actors, Tom Selleck didn't have a lot of experience as an actor until he came an adult.  One of his first times on television was on the show "The Dating Game".  The show was a show where white bachelors (yes, I'm saying it just like it was) competed for a pretty white woman.  Think of the "Bachelor" but a lot cheesier. 
One of Tom Selleck's biggest roles was in the movie Three Men and a Baby which was about three bachelors taking care of a baby.  Tom reached the peak of his career in the tv show Magnum, P.I starred in as the lead character, Thomas Magnum.  The show was about the character Thomas and his life as a private investigator.  During the 80s it was that show people looked forward to watching after work or school.  The show was so big and eventually led him to an Emmy Award.  Magnum PI got rebooted in 2018 with a whole new cast. In the eyes of the mainstream, Tom was y heartthrob.  He's decent-looking to me.
Tom Selleck files a lawsuit
In 1991 a supermarket tabloid named The Globe created a story named "Gay Stars Stop Traffic" which suggested that Tom was gay.  I could only imagine how angry Tom would've been which he had the right to feel.
Tom and his team asked to take down the story.  The Globe responded with a curve.   And so Tom Selleck sued their ass and received an undisclosed sum of $20 million dollars claiming that the rumor was hurting his reputation and even affecting his family.  In the article "Kiss and Tell Tom Selleck Goes Straight to the Truth Discussing His Role As Gay In 'In & Out'" it's quoted, "When The Globe printed the gay story, I had made a commitment to my wife, who'd given birth to my daughter. I have a 29-year-old (step)son. This tabloid was implying that I was leading a double life. It was hurtful to other people, which is where I draw the line."  Some gay activists bashed him for being homophobic though
Tom proves his sexual orientation
I've learned that some people love to talk and will do anything to tear you down.  Such was the case for Tom Selleck.  Tom was first accused of being gay.  After suing the tabloids and winning he was then claimed to be anti-gay.  Like damn, you can't win with the media!  Tom proved that he wasn't homophobic by actually playing a gay character in the movie In and Out.  The movie was about a teacher who questioned his sexuality after a comment by a student.  There is even a gay kiss scene where Tom locks lips with another man for more than a minute.  The kiss was so intense that you would've thought Tom was gay in real life.
Tom Selleck's personal life
Despite being such a famous actor Tom tries to keep his private life under wraps.  He doesn't live the life of the typical showy Instagram influencer.  He doesn't flaunt jewelry or cars and lives a regular life on a ranch in Cali.     From what I know through the media Tom married twice. He was first married to Jacqueline Ray in the 1970s.  She was also an actress and did modeling.  Jacqueline and Tom met on the tv show Magnum PI.  Tom adopted Jacqueline's son, Kevin.  Like the case with other celebrities,  fame got in the way of their marriage.  Around 1981 they ended up getting a divorce.  Tom then got with Jillie Mack and they got married.  Tom and Jillie currently reside in California. 
What is Tom Selleck doing now?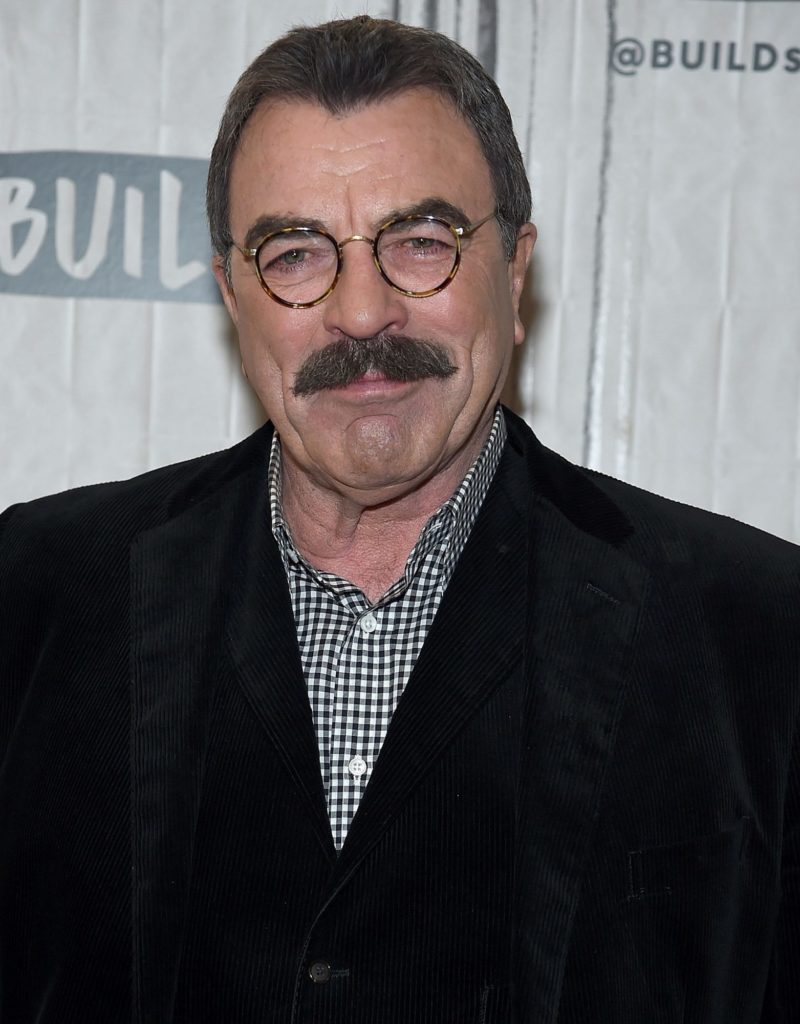 Tom Selleck is still relevant.  He is 76 years old and still looking good.  While many actors have fallen out of the scene for whatever reason Tom continues to make his mark in the tv and film industry.  Tom is one of the main characters in the tv show Blue Bloods.  The show is about a family of police officers and Tom plays the police commissioner. The show aired in 2010 which shows that it has been successful
Age, Height, & Body Measurements
Tom Selleck is 77 years old, 6 feet 4 inches, and about 280 pounds.
Wrap up
There is no evidence to show that Tom Selleck is gay.  Selleck married actress Jillie Mack and have been together for years and years.  Many other huge celebrities like Michael Strahan and Jay Leno have been considered absolutely queer without valid proof.
After Tom's big lawsuit and actually winning a good sum of coin people have been careful how they spread rumors.  Still, today rumors continue to spread about Tom Selleck and many other male celebrities.