Rumors have been swirling for years if David Muir is gay. In this blog post, we'll talk about the rumors of his sexuality.
Is David Muir gay? It's a question that has been on the minds of many people. Speculation has run rampant online, with some people insisting that he must be queer because he never got married and doesn't have any children. But is there any evidence to back up these claims? Let's take a look at the facts and see what we can determine about David Muir's orientation and sexuality.
Family & Personal Life
David Muir is one of the hardest-working journalists that every woman (and gay man) dreams of being with. Since I first saw him on television I've had a huge crush on him. His charm, personality, and good looks have made him an ABC News anchor for over ten years now, but it all started when he was just a kid growing up in Syracuse.
David was born on November 9, 1973, in Syracuse, New York but grew up in Onondaga Hill. His parents are Pat Mills and Ronald Muir. David Muir's ethnicity is mixed with English, Irish, and other backgrounds. He has one older sister named Rebecca and two step-siblings. He got his early education at Park school.
From my personal experience, the typical boy would play in the playground and play video games. However, David was a special kid. From an early age, he was interested in journalism. In an interview on Syracuse.com, he mentioned that his father would drive him to television studios during his summer vacation or summer breaks. In the interview, he said, "When most kids go off to do another thing, I remember just begging them to take me to that TV station…" Almost every day David would watch the 6 pm news. As a preteen, he would even pretend to be on ABC World News Tonight. David loved journalism and he even dressed up as a reporter for Halloween. That just spoke his destiny.
Being that David loved journalism after graduating from high school he went to college for journalism. He attended Ithaca College and graduated with a bachelor of arts degree in journalism. From there he would go on to be ABC's news most popular journalist.
Pre-beginnings as an American journalist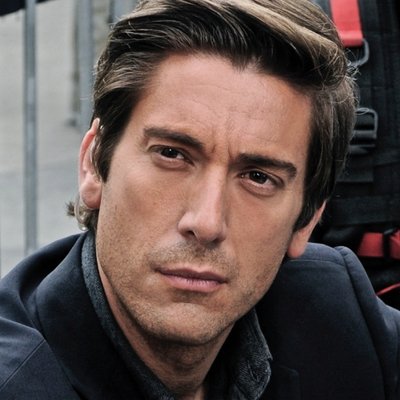 David first worked as a reporter at WTVH-TV (Channel 5) from 1995 to about 2000. While he was there he covered some interesting stories and traveled all over the world including Florida and the Middle East. What I admired about David and other journalists, in general, is that they are willing to travel to safe territories in order to let the world goes on in those places. That takes a lot of courage.
In 2000 David left WTVH-TV and worked as a reporter for WCVB in Boston. During his time there he spoke about the September 11 attack at the World Trade Center. He did such a good job of the report that he was given the regional Edward R Murray award. This is a special award given to leaders in the communication industry.
By grinding in his career he became highly recognized. He even won an award for the best reporter in only the first year he worked as a journalist. Now, that's something to be proud of.
Despite the recognition he had at WTVH-TV there was something missing.  David has his head to the sky.  No shade to WTVH-TV he wanted to become a reporter on a bigger scale.  David continued to grind and eventually landed a job at ABC News.  He became a presenter on of my favorite tv shows, in 2020.   
How David Muir became a world news journalist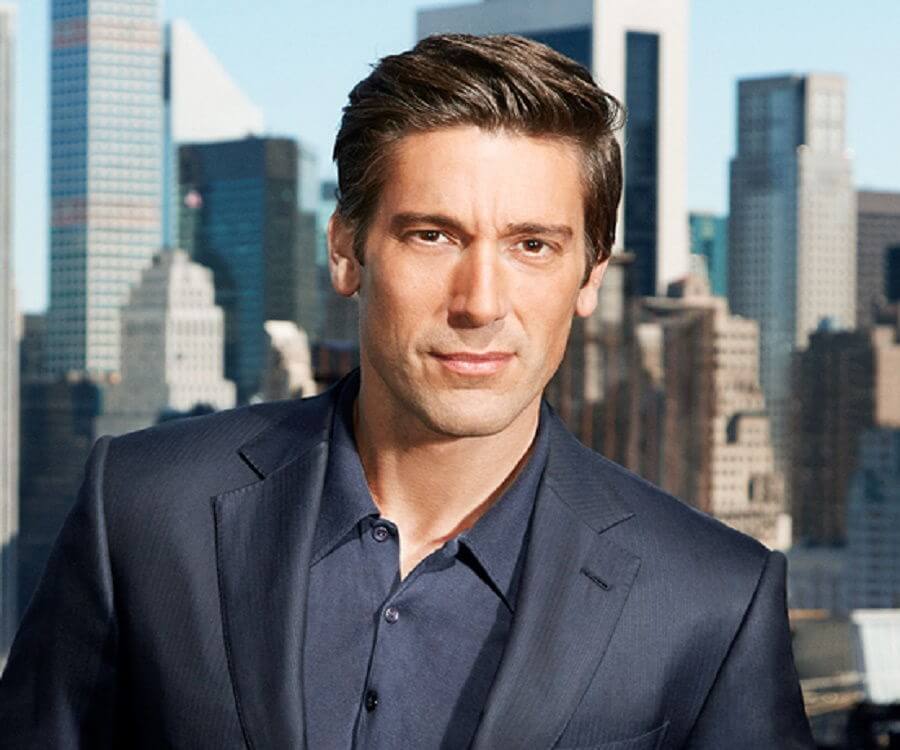 As I mentioned above David Muir reached the peak of his career when he became an anchor on ABC News. The news is very informative and doesn't seem as biased as other news stations. Furthermore, there are a lot of attractive reporters on ABC News(Thomas Llamas who is married to Jennifer Llamas is one of them but left ABC News in January).
David Muir replaced Diane Sawyer as anchor of ABC World News. He was only there for 7 months but was a shining star there. I love Diane Sawyer since she keeps it raw and real. But seeing David Muir as an anchor was a good sight to see. David even helped boost the rankings. In 2015 ABC News became the country's most-watched news program.
Is David Muir Gay?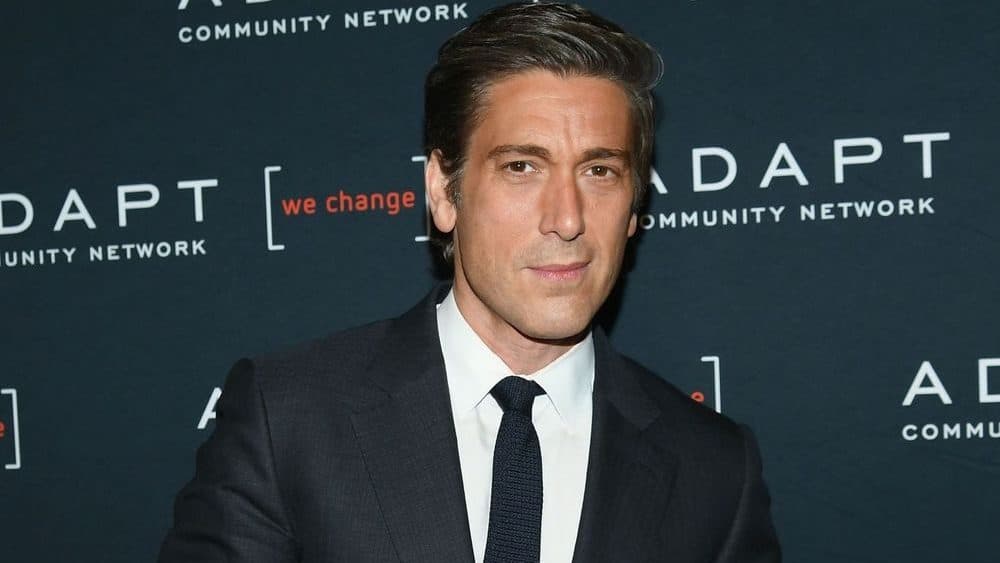 Just like many other male celebrities, David Muir has been believed to be homosexual. Back in 2014, there was a rumor that he was in a relationship with Gio Benitez who also works on ABC. The news started after they were photographed together. However, Gio Benitez was actually in a same-sex relationship with his boyfriend Tommy DiDario. There's even been gossip about David being at gay bars in New York City and other spaces for LGBT individuals. Being that there's been no information on whether or not David had a wife or girlfriend.
Is David Muir married with a wife or in a gay relationship?
It's often asked, "Is David Muir married to a female or does he have a gay partner ?" Like many other celebrities, David has kept his dating life under wraps which makes perfect sense. There is no telling if he's married, single, or in a homosexual love relationship. It was even believed that he was in a relationship with Kate Dries, a famous journalist.
Outstanding things about David Muir
David Muir is a great journalist. There's no denying that. Another interesting thing about David is that he's fluent in Spanish. He learned that language after doing a study abroad while in school. And there's proof. In 2015 Muir interviewed Pope Francis during a town hall meeting. The Pope is considered to be a very important figure so that was a big moment.
Some of you may give frown but he was the first journalist to spend time together and interview Trump after he was inaugurated. I understand that you may not like Trump at all. However, being the first reporter to interview is an accomplishment being that he was a US President.
David Muir went to Georgetown University and studied at Institute on Political Journalism.
Another fascinating fact about David is that he gives back to his alma mater. In 201 he delivered a commencement speech at Ithaca. He's even mentored students there. Despite being an influential figure and he shows humility. My guy!
Because of his accomplishments, David Muir won many awards. For instance, in 2016 he was the recipient of the CINE Golden eagle award for his coverage of the heroin crisis.
David Muir's Salary & Net Worth
David is reported to make at least $5 million dollars a year as a journalist. His net worth is at least in the millions.
Age, Height, & Body Measurements
David Muir is 48 years old, about 5 feet 11 inches, and 167 pounds.
Wrap up
David Muir is currently an anchor on ABC 2020, a popular news magazine. He is one of the most popular world journalists and social media personalities. He's also been the subject of bisexual and gay male rumors for years. There was even more speculation of him having a gay life and being in a gay romantic relationship when there was a photo of him and Gio Benitez, a famous gay journalist. However, no concrete evidence has ever emerged to support these allegations of homosexuality or bisexuality, especially since he has a private life.
The fact that people are still asking shows how homophobia can persist even in supposedly non-homophobic societies like ours. We should all be careful about making assumptions about other people's sexuality and gender identity – it only serves to breed discrimination against the LGBT community and hate crimes. Whether David is heterosexual or attracted to the same gender doesn't matter.