Are you a queer man who loves seeing successful black gay men in the spotlight? Find out about these 20 international black gay influencers.
I have compiled a list of international influencers that are both stylish and masculine. From Andre Leon Talley to Karama Brown, these 21 powerful voices help us celebrate our diversity as they pave the way towards progress within society by being open-minded toward others' differences while also challenging traditional standards set on beauty."
21 top black gay influencers
1. Funky Dineva- Comical, intelligent, and "real" Youtube personality
Funky Dineva is one of those black gay influencers that anyone would enjoy watching and listening to He's a social media personality with a hit Youtube series that he started in 2006. You would instantly recognize Funky Dineva with his bright lipstick and mushroom-shaped wig. One thing I love about Funky Dineva is that he's both entertaining and very intelligent. He can talk about reality shows from a comedic point of view and can easily switch to a political conversation.
2. GodDamnZo– Comical Youtube personality that can throw down in the kitchen
GodDamnZo is a young black Youtube influencer from California. He's the youngest black gay influencer on his thing but he's sure is making power moves. His youtube channel has more than 2 million subscribers and continues to grow. If you enjoy comedy then you definitely should watch his videos.
3. DJ Richie Skye– Social media personality with all celebrity gossip & tea
I have a preference for light-skinned men so of course, Dj Richie Skye popped into my mind. He's a gorgeous man that any gay man or female would want to kiss and hook up with. You would also find him on any list of hot gay men. He's a radio and tv personality who's appeared on Bravo and has many celebrity interviews with cast members of the Real Housewives and Traci Braxton. He has a Youtube channel with more than 100,000 subscribers.
4. Terrell and Jarius– Social media's most popular Black gay family
Terrell and Jarius are a famous black gay couple with two beautiful children. They have a big social following on Instagram, and Youtube throughout all other social media platforms which has helped them to become a powerhouse brand. On their YouTube T&J Family, they discuss all types of topics including gay parenting, their black gay wedding, and shopping. Due to their large following, they have secured multiple paid partnerships with brands like Google nest, State Farm, and Target.
5. Jacen Bowman– Makeup influencer
Bowman is a gay makeup influencer from Philadelphia, PA. Throughout his career, he's worked with several celebrities including Phylicia Rashad and Lupita Nyong' o. He's also collaborated with major brands like Cover Girl and Black Radiance.
6. RuPaul- World TV star behind "Rupaul's Drag Race"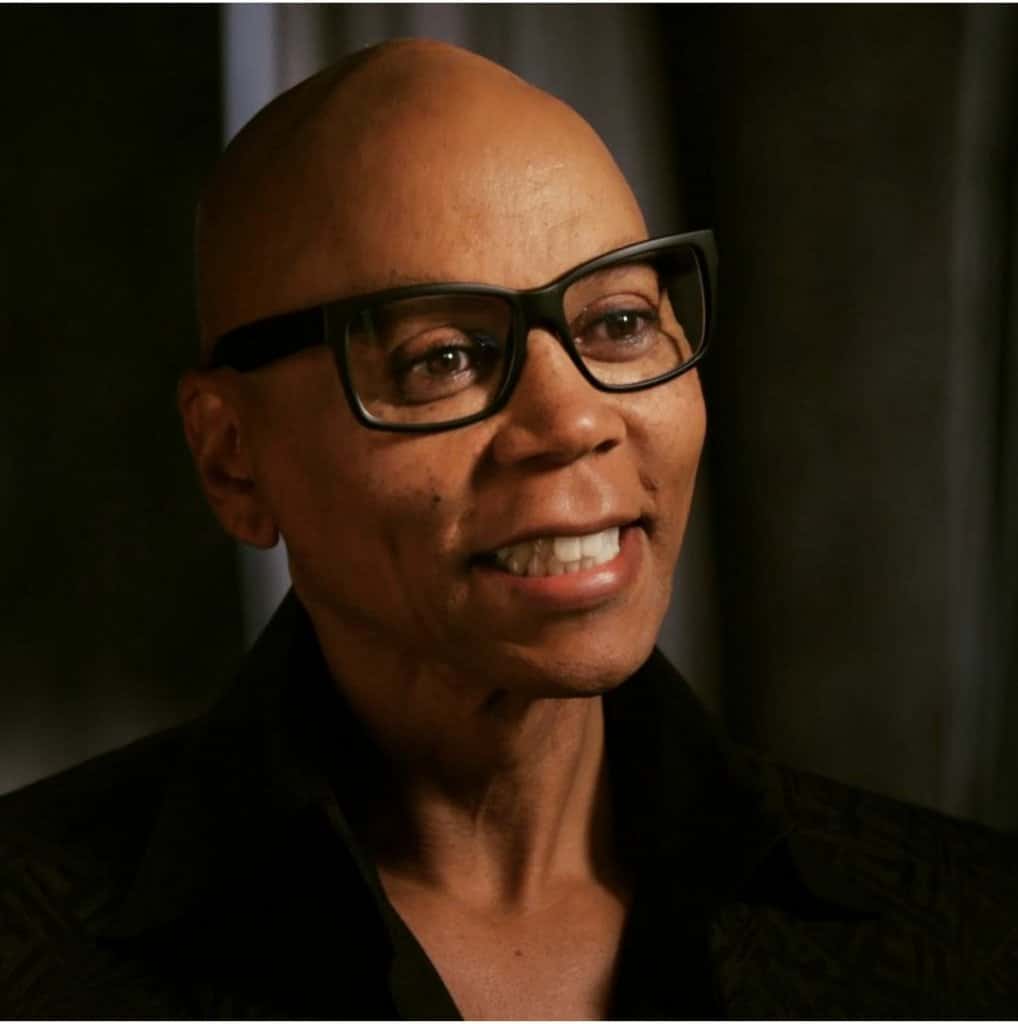 RuPaul is well known among the LGBTQ community and among straight persons. He is one of the most famous drag queens. He has a hit series RuPaul Drag Race in which popular drag performers from New York, Los Angeles, and other cities and locales compete against each other for $100,000.
Growing up in New York City I've seen a lot of people have disdain for him because he was perceived to be the stereotypical flamboyant gay. But he is a true role model for the LGBTQ community. What I like about his fight to showcase drag queens who are a vulnerable community even with the LGBTQ community. RuPaul is indeed an amazing LGBTQ influencer.
7. Karama Brown– International TV personality on "Queer Eye for the Straight Guy"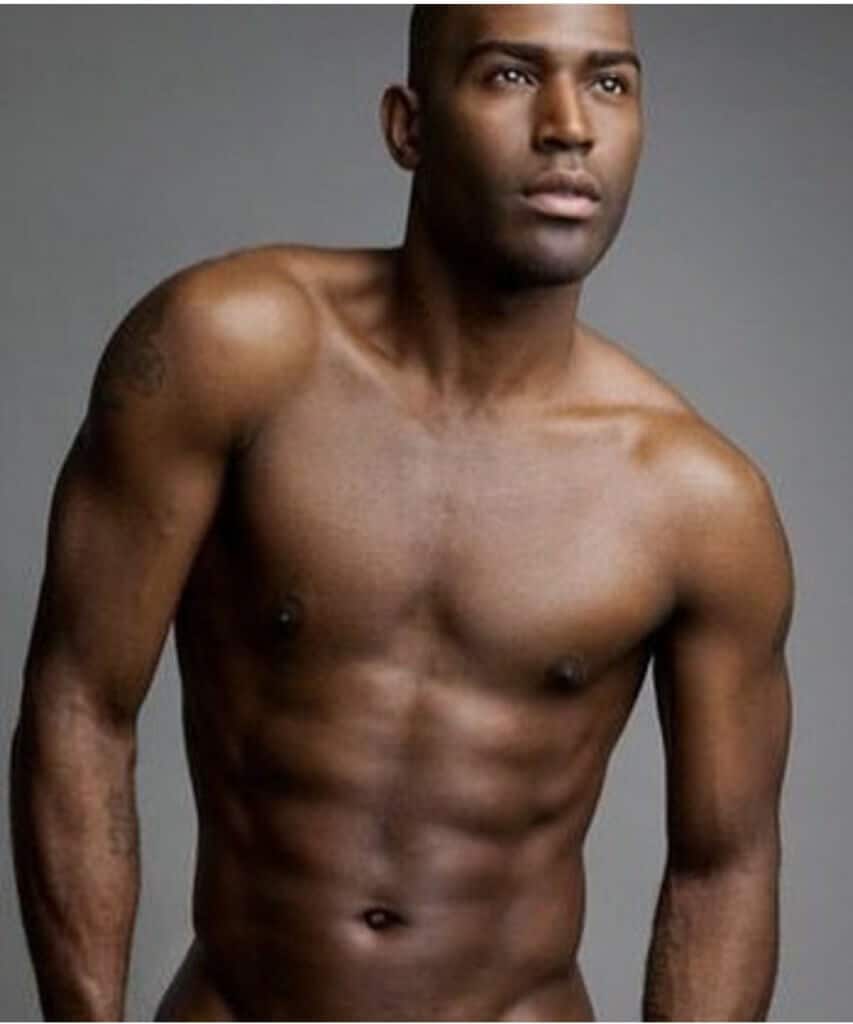 As you can assume from this picture this influencer is pretty much on every list of hot gay men. Karama Brown is a black gay influencer who you may have recognized from the MTV reality show Real World. He was considered trade which is gay slang for a man who appears rough and tough. Karamo Brown is also known for his role in Queer Eye where he and other gay men discuss fashion, culture, and grooming.
8. Andre Leon Talley– Fashion journalist with knowledge and wisdom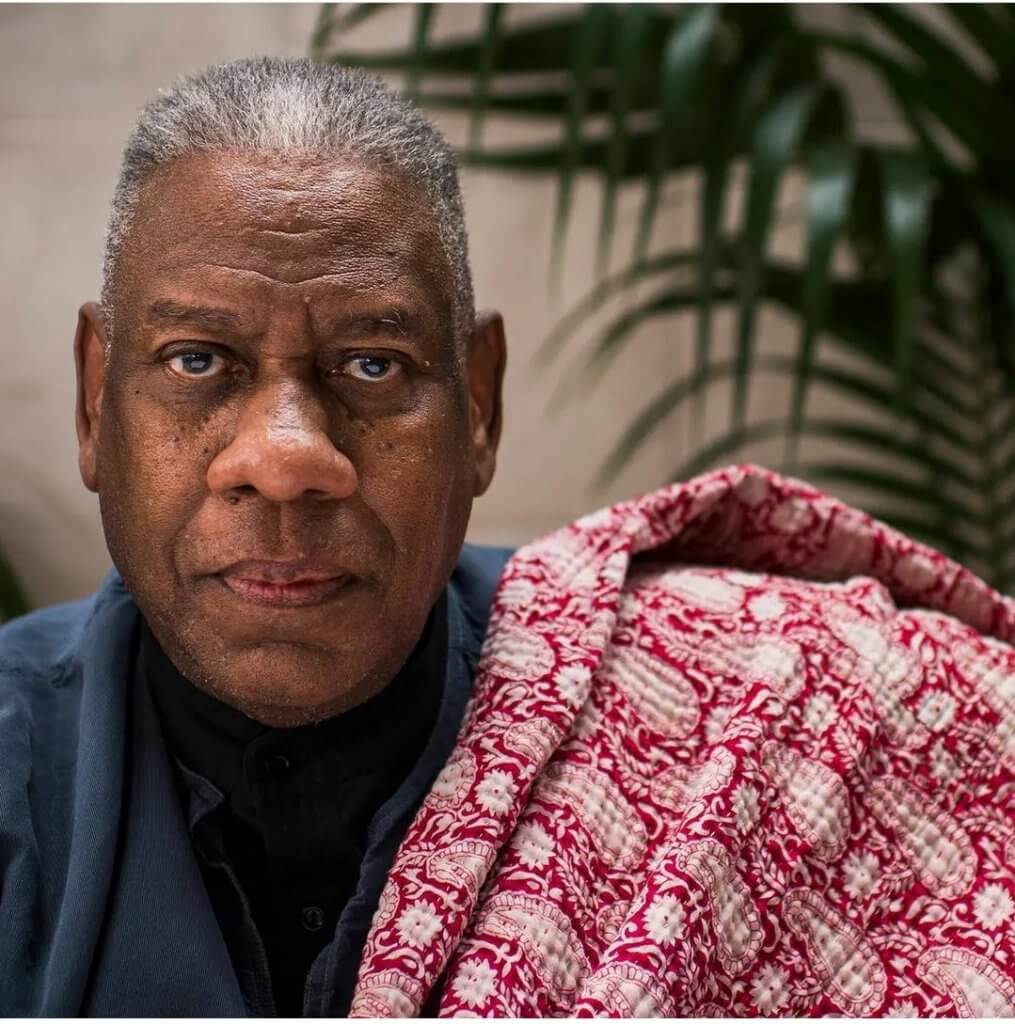 If you're into fashion you've most likely heard about Andre Leon Talley, He's one of the most popular fashion journalists and black gay influencers. Andre Leon Talley fought his way through the fashion industry which was challenging for him being a black gay man. He fought his way through racism and discrimination and has become one of the biggest black gay fashion icons. Even though he'd openly gay now back in his time many gay men were forced to live straight lives that they didn't like. Recently Andre was selected as an Out 100 honoree which is a listing of 100 LGBTQ persons making huge contributions to the LGBTQ community. We younger gays must pay homage to older gays like Andre Leon Talley.
Sadly, Andre passed away earlier this year.
9. Jerome Lamaar- Young fashion designer from the Boogie down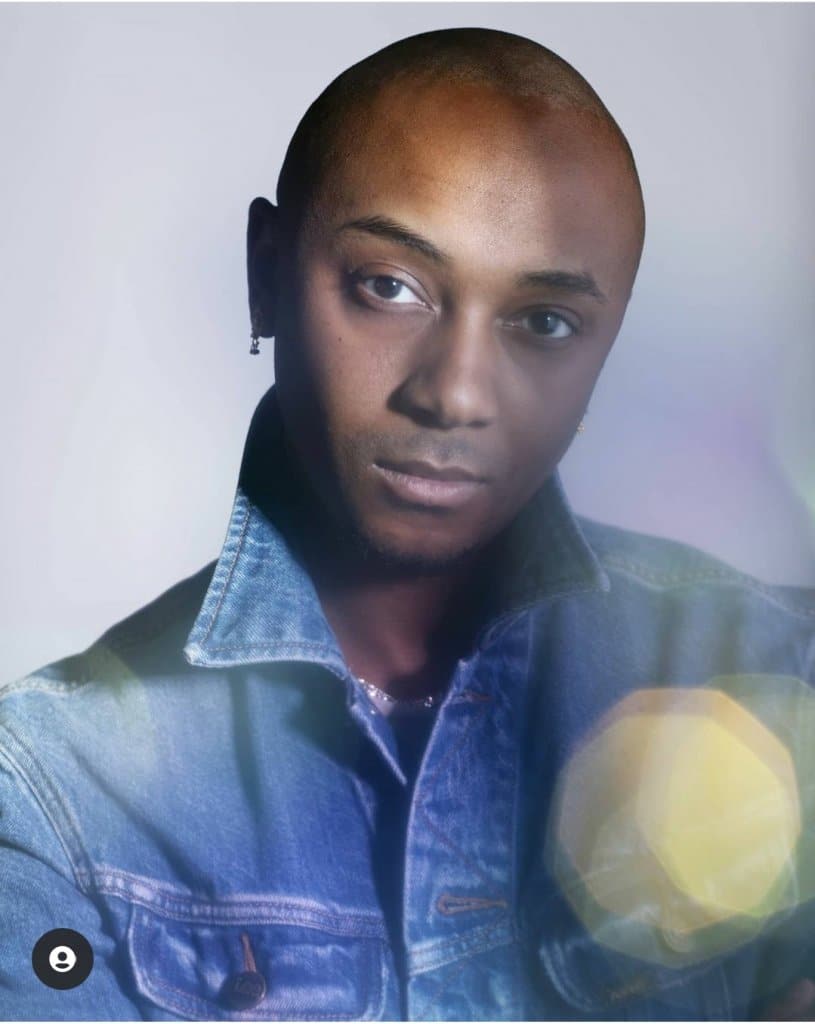 Jerome Lamaar aka the Style Monk is a gay fashion influencer from the Bronx, New York. He started his career in fashion in New York City when he was only 15 years old and has partnered with many brands and companies including Adidas, Uniqlo, Puma, and Nike. He even owned a store in the South Bronx that sold luxury clothes and accessories. One thing I like about Jerome is his humble personality. I met him at a black gay event about a year ago and he was so down-to-earth and very friendly.
10. Lee Daniels– Film writer behind "Empire", "Precious', and many other successful projects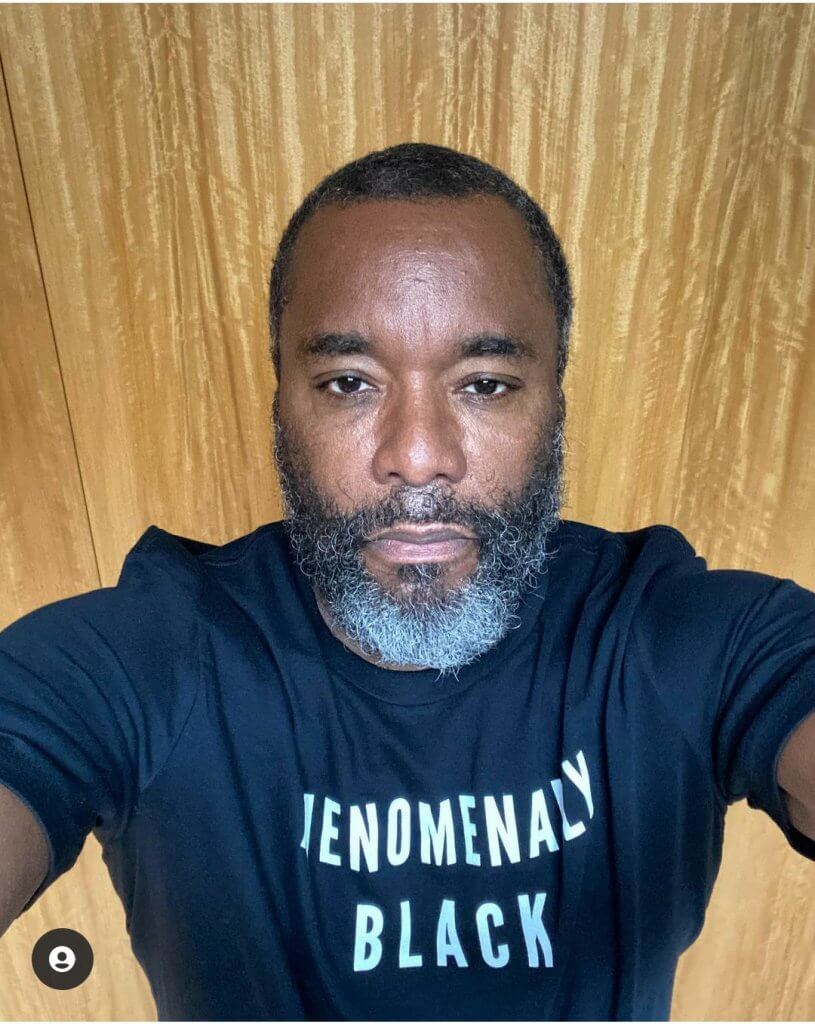 Lee Daniels is another world-famous gay influencer. He's a film writer and director. He's directed films like Precious, Monster's Ball, and The Butler. What's interesting about Lee is that he can produce films and TV shows of all types including dramatic, suspenseful, and sensual.
11. Frank Ocean– International R&B superstar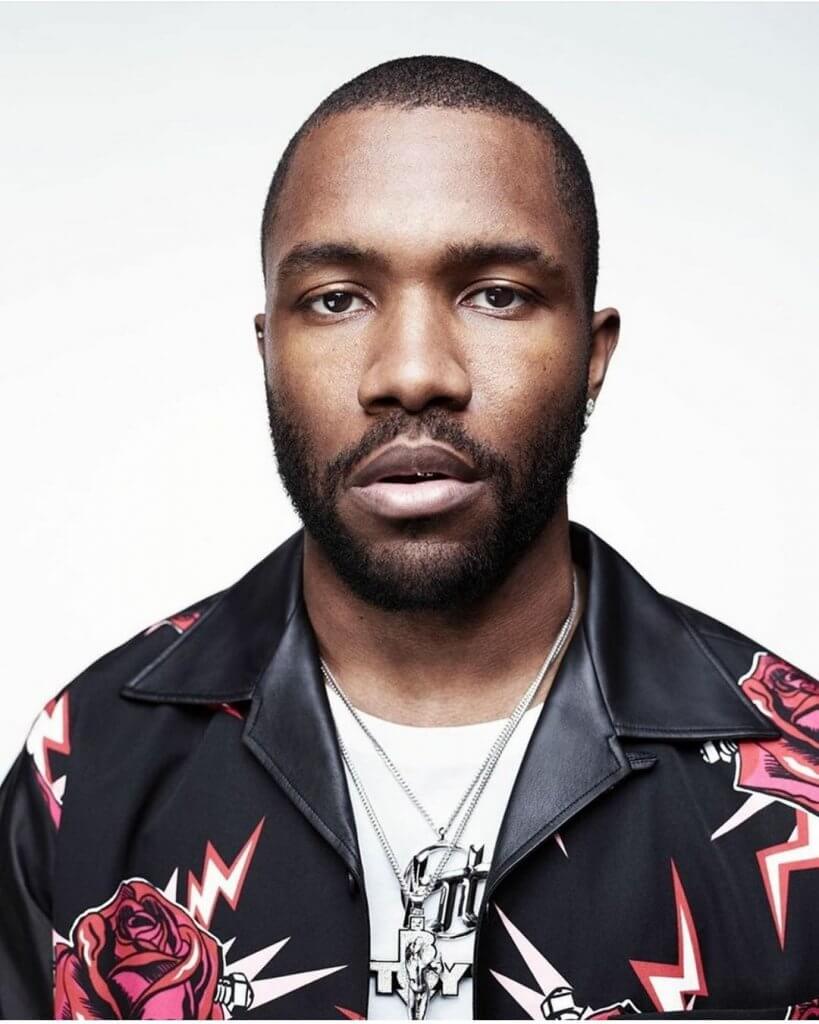 Frank Ocean is one of the world's biggest LGBT musicians. He's an R&B artist who writes for himself and has written for big celebrities like Beyonce and Justin Bieber. He came out as gay when he released a song about falling in love with a man on the album Channel Orange. That album received platinum status and catapulted his career. What I like about Frank Ocean is his distinct style.
Another thing to note about Frank Ocean is his effort to bring the LGBT community together. Just last year in NYC he hosted a club dance party called "Prep+" to promote safe sex. Hopefully, we can see him at a gay bar in NYC soon.
12. Lil Nas X– Young gay rapper breaking barriers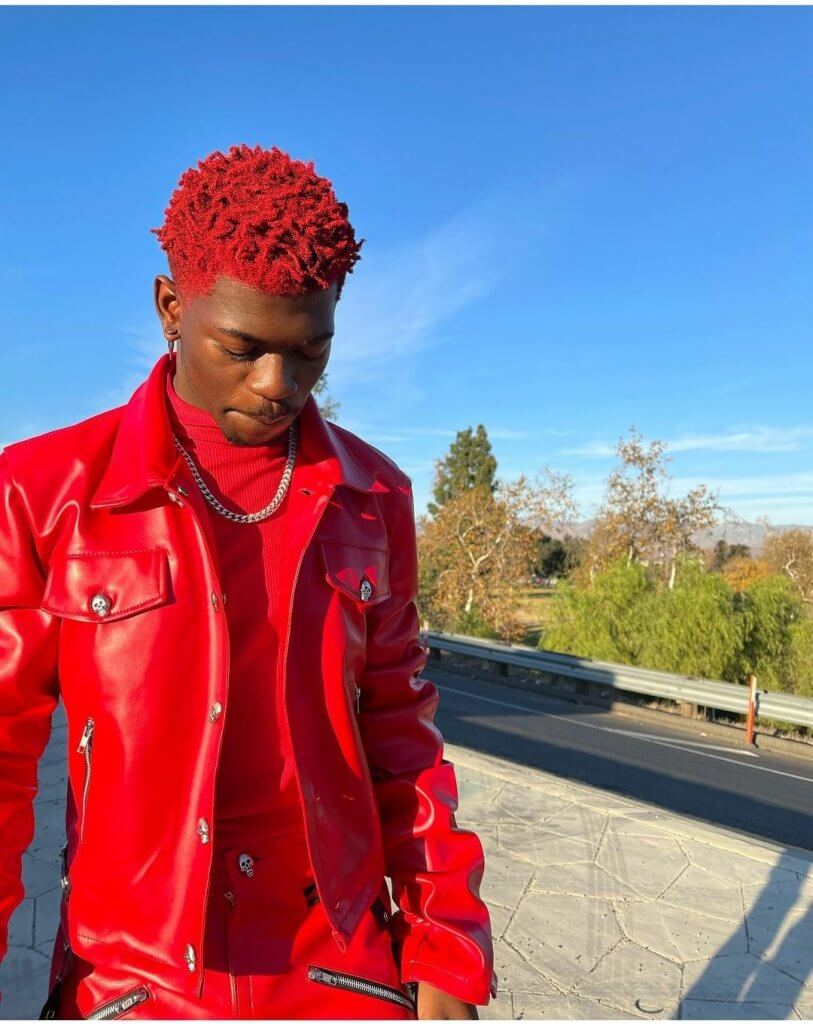 Rap is a big part of urban culture. Kool Herc, a Jamaican-born man, was one of the inventors of rap. Rap has been criticized for being very homophobic. One of the first gay rappers was Caushun. One of the most influential gay rappers today is Lil Nas X.
Kids, teenagers, adults, and even grandmothers have listened and danced to Lil Nas X's song "Old-time road", which was one of the most popular songs in 2019 and will be remembered as part of music history. Lil Nas X put out another bop song "Panini". As a young black queer person, he's making a lot of noise in Hollywood. He's only in his 20s and is already making barriers in the rap industry which is full of homophobic. Lil Nas X is a gay rapper and is not afraid to showcase his sexuality in his music. The first gay
13. Billy Porter– Actor with a unique fashion sense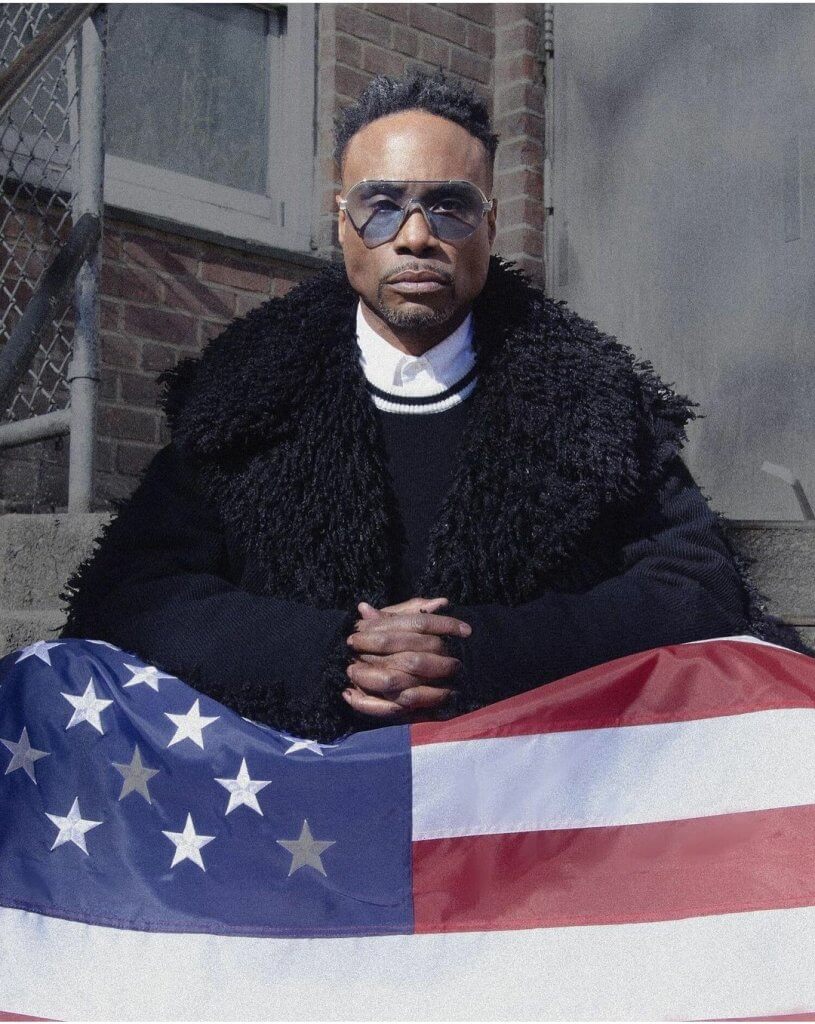 Billy Porter is one of the most influential gay black men to date. He's an actor and singer who's starred in Broadway productions including Kinky Boots. He's most recognized for being the lead actor in the show Pose which is about the New York City underground ballroom and drag culture.
14. Julian Walker– Actor and celebrity ambassador for Mobitalks, a black gay event company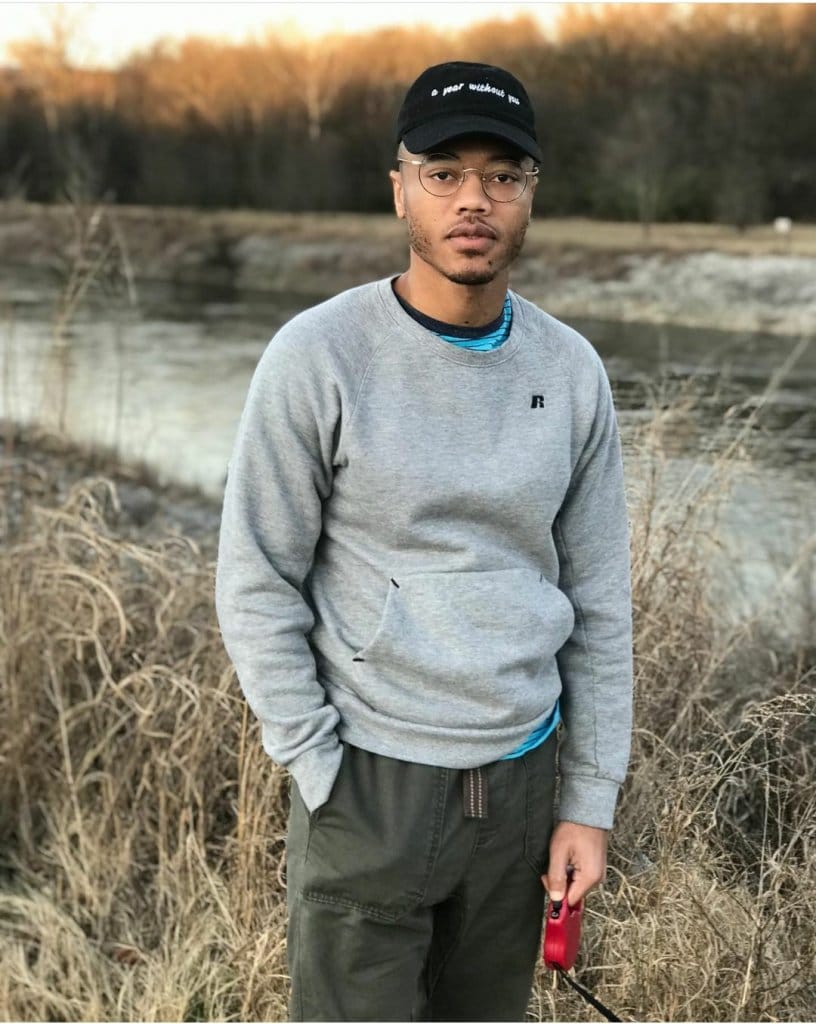 Julian Walker is a young black actor. His acting career exploded while in college. Julian starred in popular tv shows like Saints and Sinners and Being Mary Jane which featured one of my favorite female black celebrities Gabrielle Union. Julian Walker is currently an ambassador for Mobi, a black gay event producer based in New York. Mobi is like Ted Talks for the LGBTQ community.
15. Shaun T– Fitness trainer that will make you work your ass off!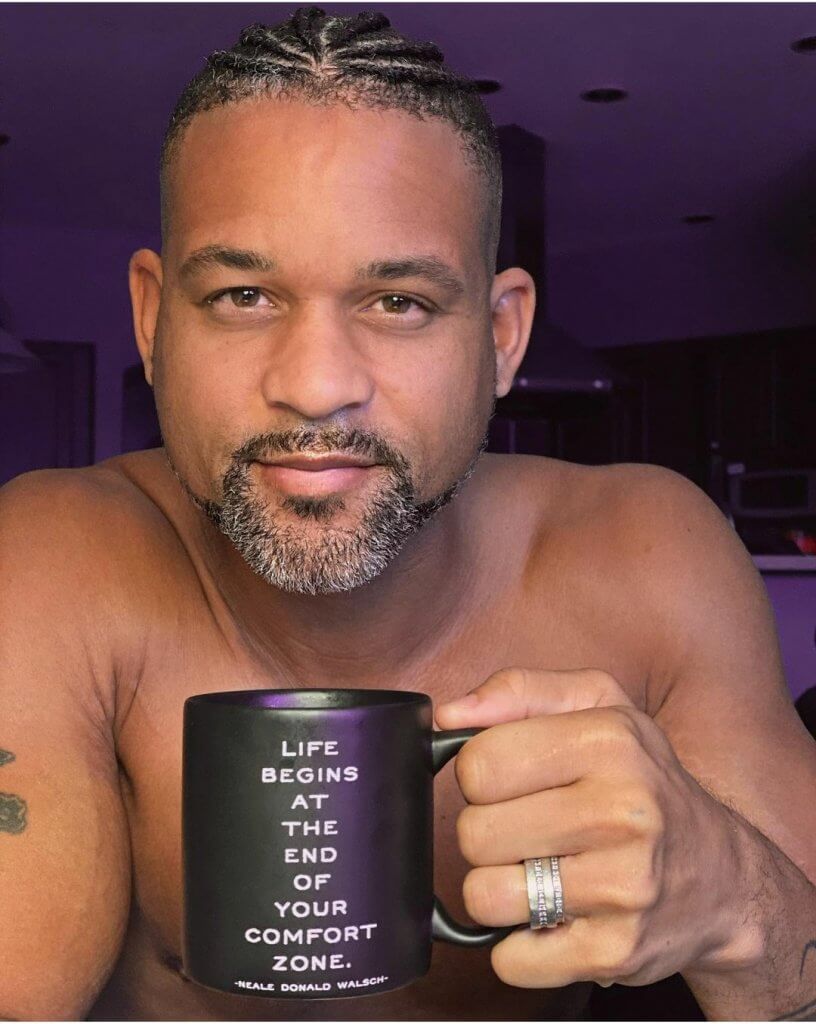 I prefer my men like I prefer my food. Well-seasoned. Shaun T is another sexy black gay guy you would find on any hot gay list. If you enjoy working out at home you should check out his videos. He is well known for Hip Hop abs and the Insanity workout program and is married to Scott Baker together they raise two sons. One thing I like about Shaun T is his support for mental health. In a tweet on Twitter, he advised people to get mental health treatment if they are going through tough times. He's a great example of a positive social media influencer.
16. Malcolm Harris– Speaker and coach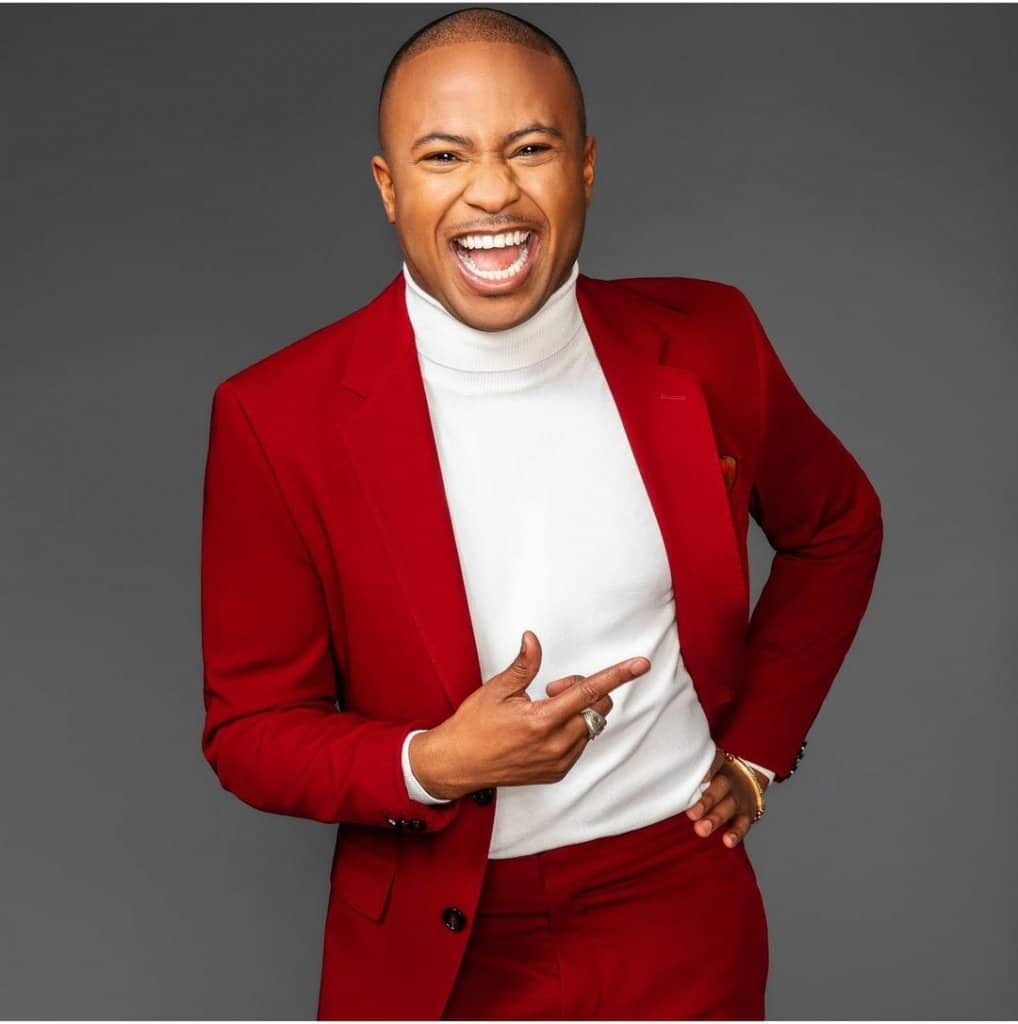 Malcolm Harris is a true hustler. While just in college Malcolm started creating business ventures working as a party promoter and doing other hustles. After college Malcolm Malcolm is a speaker and coach. He's been featured in big publications like Oprah & USA Today. He has a Youtube channel, MJ Harris, with more than 300,000 followers and provides insightful advice on romance, finances, and entrepreneurship. His energy radiates onscreen and he knows how to engage with his audience. Through his videos, I've been able to feel more comfortable in my skin and fight off internalized homophobia. At only 35 years old Malcolm is a very influential black gay man.
17. Gee Smalls– Entrepreneur behind one of the most famous black gay events in the country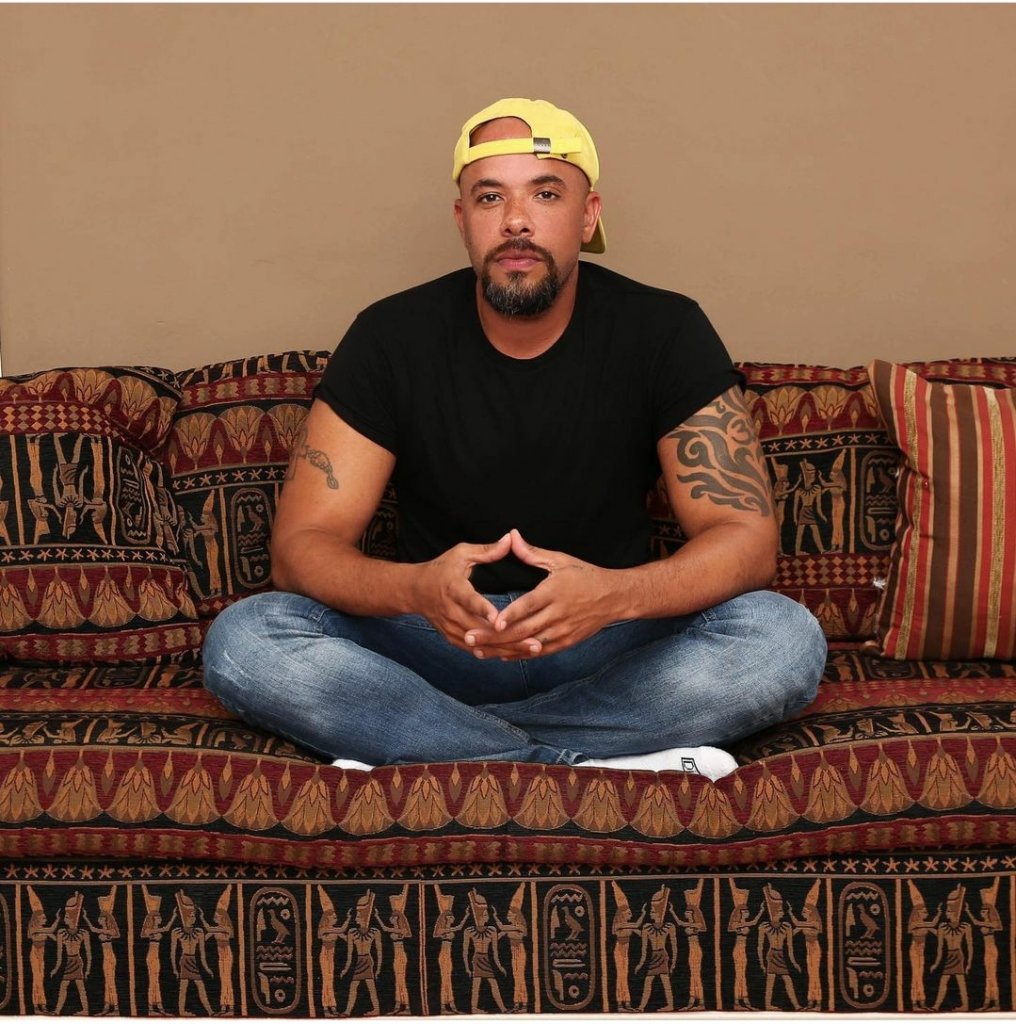 I had to Gee Smalls on this list of influencers and hot gay men. He's a mix of so many talents. He writes, cooks, produces events, and coaches. Gee Smalls is also a black gay author. He wrote the book "Black Man Not Enough: which tells the story of his life growing up a as biracial man. He lives in Atlanta with his husband Juan Smalls. Gee and Juan have contributed towards the betterment of the LGBT community by establishing the Gentlemen's Foundation which provides scholarship and mentorship for LGBT persons of color. One of the biggest fundraisers is The Gentlemen's Ball, which is an annual event that celebrates the achievement of black LGBT influencers and individuals.
18. Lazarus Lynch– Chef from NYC with an amazing cookbook
I love to eat. So you know I had to put a chef on this list. Lazarus Lynch is a Guyanese American chef based in New York whose food recipes combine southern and Guyanese cooking. I bought his book "Son of a southern chef" which I love! The book is full of colorful photos with interesting recipes including cheddar shrimp & grits, watermelon cocktails, and roti. One thing I like about Lazarus is his sense of creativity and freedom to be himself. He won't be ashamed to wave a rainbow flag and appears very comfortable in his own skin. He posted pictures of himself with rainbow wigs during Pride Month, a month of pride festivals and pride parades, in June 2020, and on National Coming Out Day, a day in which transgender, gay, bisexual, and other LGBTQIA persons publicly reveal their sexual identity and gender.
19. Amari Ice– Black gay dating coach/matchmaker
Are you a gay man of color struggling with the black gay dating scene? Not sure how to use a gay dating app? Amari Ice aka Prince of Hearts is the man to go to. He has a program called "Love Alchemy" which has helped hundreds of gay men find love. I actually participated in the program and can say that it has boosted my confidence in dating and other areas of my life. Since dating is an issue that many gay men struggle with I would definitely recommend those hopeless romantics to enroll in the "Love Alchemy" program.
When I used to teach I often heard teachers aren't cool and don't have any swag. This black gay Instagram influencer proves that idea wrong. Sean Larry is a young black principal. For a person his age he's really making power moves. When he's not working Sean is hosting his podcast, Walk in your Excellence, which features influencers in different industries including fashion, entertainment, and politics. I remember when Sean began to rise as an influencer on Instagram. A video was filmed at a school prom where he danced and captured the whole crowd at that prom. The video circulated throughout the internet and massively increased his following on his Instagram account.
21. Byron Perkins- Openly gay player
Decades ago there was a handful of openly gay players. One of the first gay NBA players was Jason Collins. One of the first gay players drafted to the NFL was Michael Sam.
Byron Perkins is the first openly gay players at a HBCU.
Who is the most unique gay influencer?
One of the most famous gay influencers is Chella Man. Chella man is a transgender, deaf LGBTQ activist.
Who is the most popular male influencer?
The most popular influencer in the world is Cristiano Ronaldo. He doesn't have 1B followers but has more than 530 million followers. Cristiano is the highest-paid Instagram user having received more than $80 mil from sponsored posts. Included in the top 5 most followed influencers are Leo Messi, Kylie Jenner, Selena Gomez, and The Rock.
How do influencers get paid?
Influencers get paid in several ways including sponsored posts, brand partnerships, products, and affiliate marketing. The reason they get paid so much is that they heavily influence people's buying decisions. There are 4 different types of influences including micro-influencers, mid-tier influencers, macro-influencers, and mega-influencers.
How can I become a gay influencer?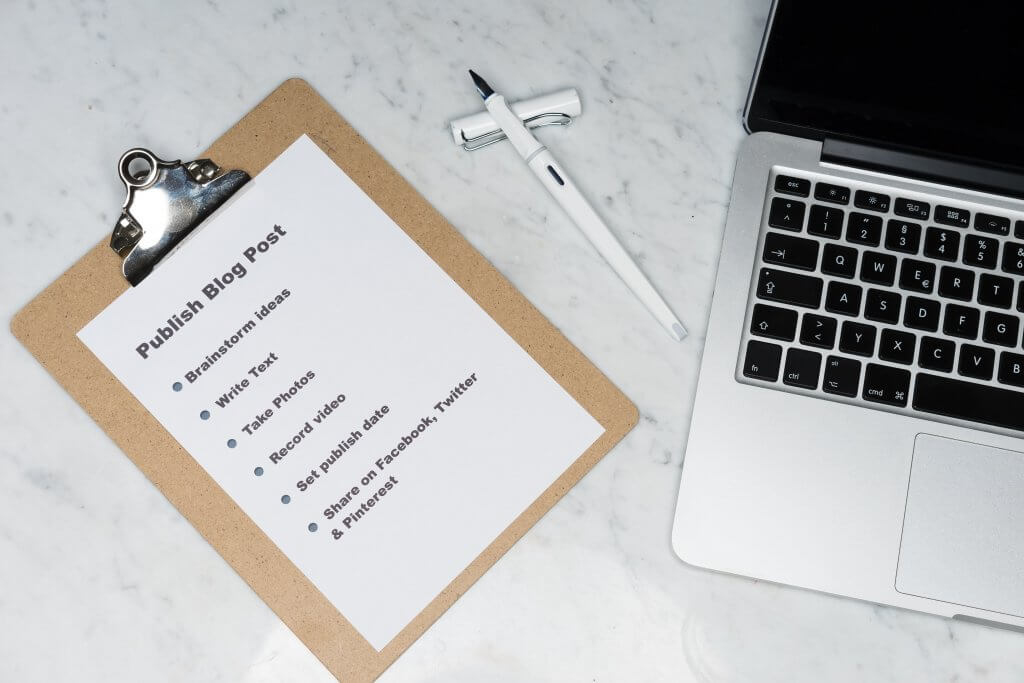 Does being an influencer sound exciting to you? You can definitely achieve that goal but it takes work. Here are some tips to keep in mind:
Find your niche. You can't please everybody and you definitely shouldn't try. If you saw my old blog you couldn't even tell what type of readers I was trying to attract. Fortunately, I got a coach who told me to focus on my niche which is the black gay lifestyle. Yes, I have lost readers but now I feel happy that I'm doing more to connect with the gay black community and attract gay black influencers.
Focus on engagement. Numbers are important but so is engagement. You can have a high follower account but that doesn't mean anything if your audience doesn't interact with you. There was an influencer who had more than 2 million followers but couldn't sell more than 36 t-shirts! I know fashion influencers with less than 10, 000 followers who were able to sell more than 50 shirts in a week. If you want to be a true influence connect with your audience. Read the comments they leave on your social media and comment back. Give people shout-outs. As in the real world having a great influence means having good relationships with people.
Prioritize. As an influencer, you're not just going to be taking photos. You'll be networking with people, posting content, and doing other activities. I would suggest you get a calendar and a to-do list so that you won't forget tasks and be able to manage your time.
FOLLOW THE LAW. The Federal Trade Commission requires influencers to tell their audiences when they are supporting a product. This is EXTREMELY important. The FTC even wrote a book "Disclosures 101 for Social Media" which gives rules on promoting products. if you're working with a brand like Nike you must let your audience that you're working with that brand. How do you do this? If you're making a video, posting photos, or writing a story the words "sponsored" or "ad" should be mentioned.
How much money can an influencer make?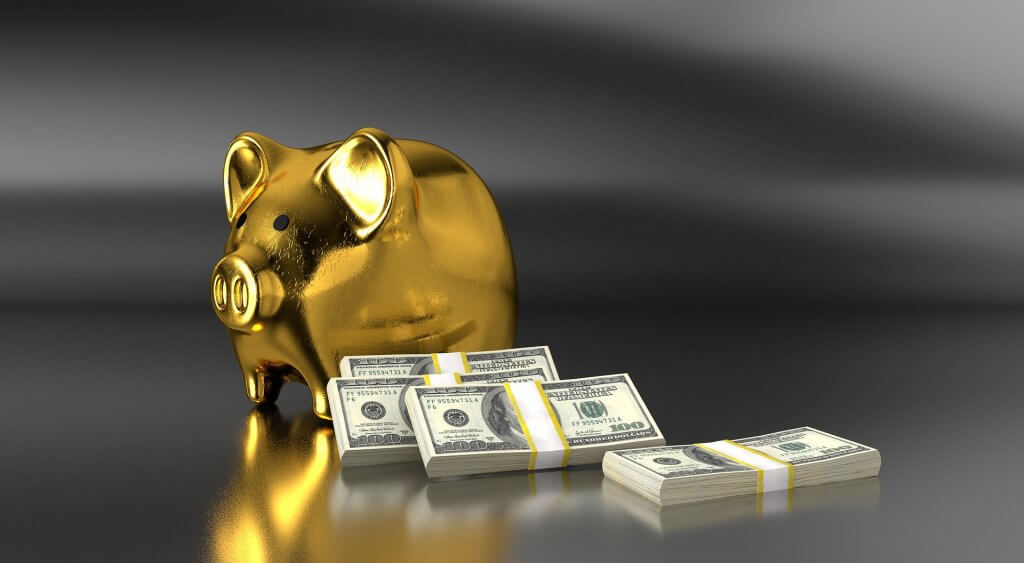 Influencer marketing is a money maker. As mentioned in a Fox Business article "How much money do social media influencers make" an influencer can make between $50-$50,000 per post. The article also states how much influencers can make based on the following:
1 million followers: $100,000 + per post
50K-100k followers: $40,000-$100,000 yearly
Less than 10,000 followers: $30,000-$60,000 yearly
Why buying followers is a bad idea?
Buying followers on social media is tempting. I'll be honest. I thought about it every day because influencer marketing can bring you lots of money. But it's not worth it and here's why:
You can be banned from Instagram. Instagram is smarter and now it can detect what type of followers you have on your profile. If you have a lot of fake followers aka bots Instagram can shut down your account.
Makes you lose credibility. I have friends that work in digital marketing and work with brands. And they tell me when they can easily spot an account with fake followers. Having that type of reputation can really hurt you cause word does spread. Keep it real and grow your social media the honest way.
It will make you feel better about yourself. Many people think that having a certain number of followers or likes will make you more appealing. This is the wrong approach to becoming a social medial influencer. By buying followers and doing other dishonest schemes you're actually damaging your self-esteem. If you aim to grow your Instagram without focusing on numbers you'll create genuine content that will be purposeful.
Wrap up
What I showed you are 21 amazing black gay influencers & hot gay men across different industries including fashion, entertainment, and education. I've also listed ways you can become an influencer. Being based in New York, I spoke with Dj Richie Sky over a Zoom meeting and he told me that he works at least 13 hours a day. So if you want to be influential you must work hard.