Looking for some of the best parties and events with thousands of black queer men? Check out this blog post about the best Atlanta Black Pride Weekend events.
Atlanta Black Pride Weekend is a lineup of black LGBTQ events in Atlanta, Georgia that takes place during Labor Day Weekend. It's one of the biggest Black Pride festivals in the country and has tens of thousands of black gay visitors from all over. Even though Atlanta Pride 2021 has been canceled due to the coronavirus epidemic there will be an Atlanta Black Pride. In this blog post, I will talk about Atlanta Black Pride.
Best Atlanta Black Pride events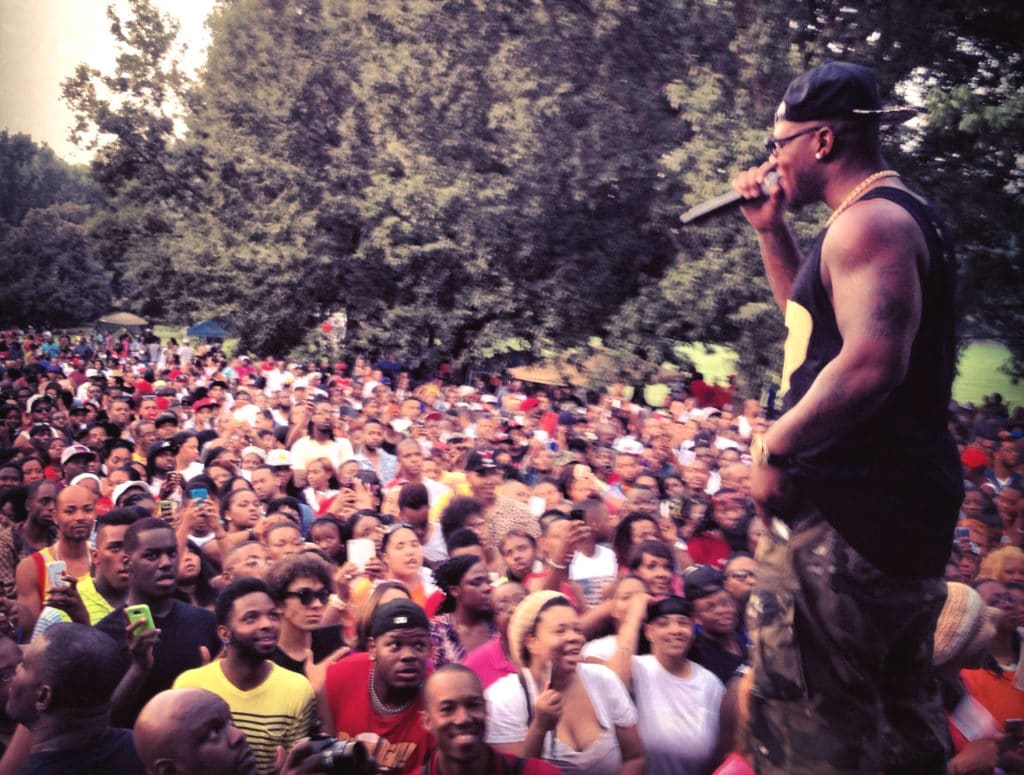 Atlanta Black Pride Kickoff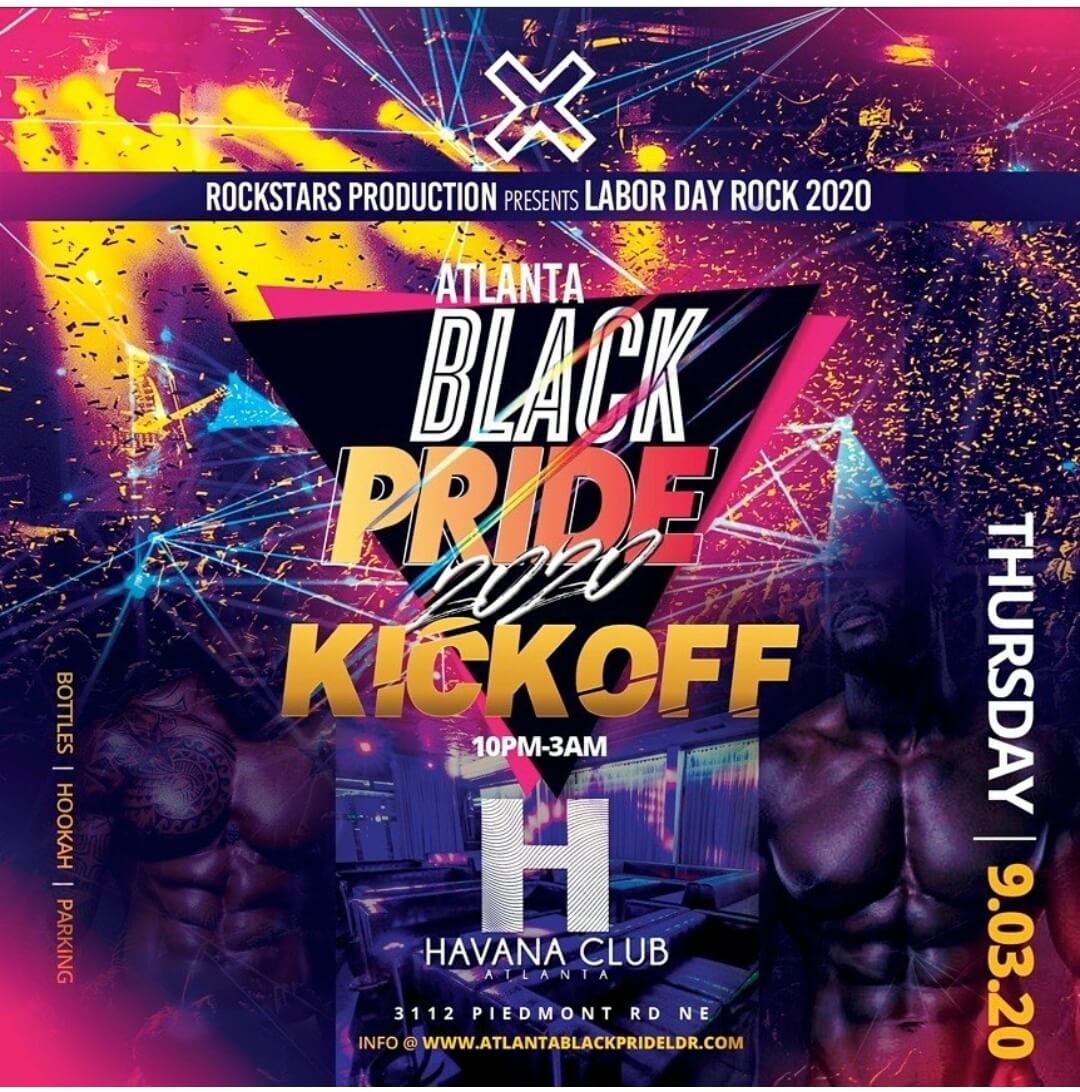 This is the kickoff event of Atlanta Black Pride. The event is at Havana Club which is a nightclub with 3 rooms. This is one of those venues with bottle girls who come out with lavish signs if you purchase bottles. If you're a black gay socialite or simply just like being in the spotlight you would enjoy this event.
Atlanta Black Pride 2020 City Girls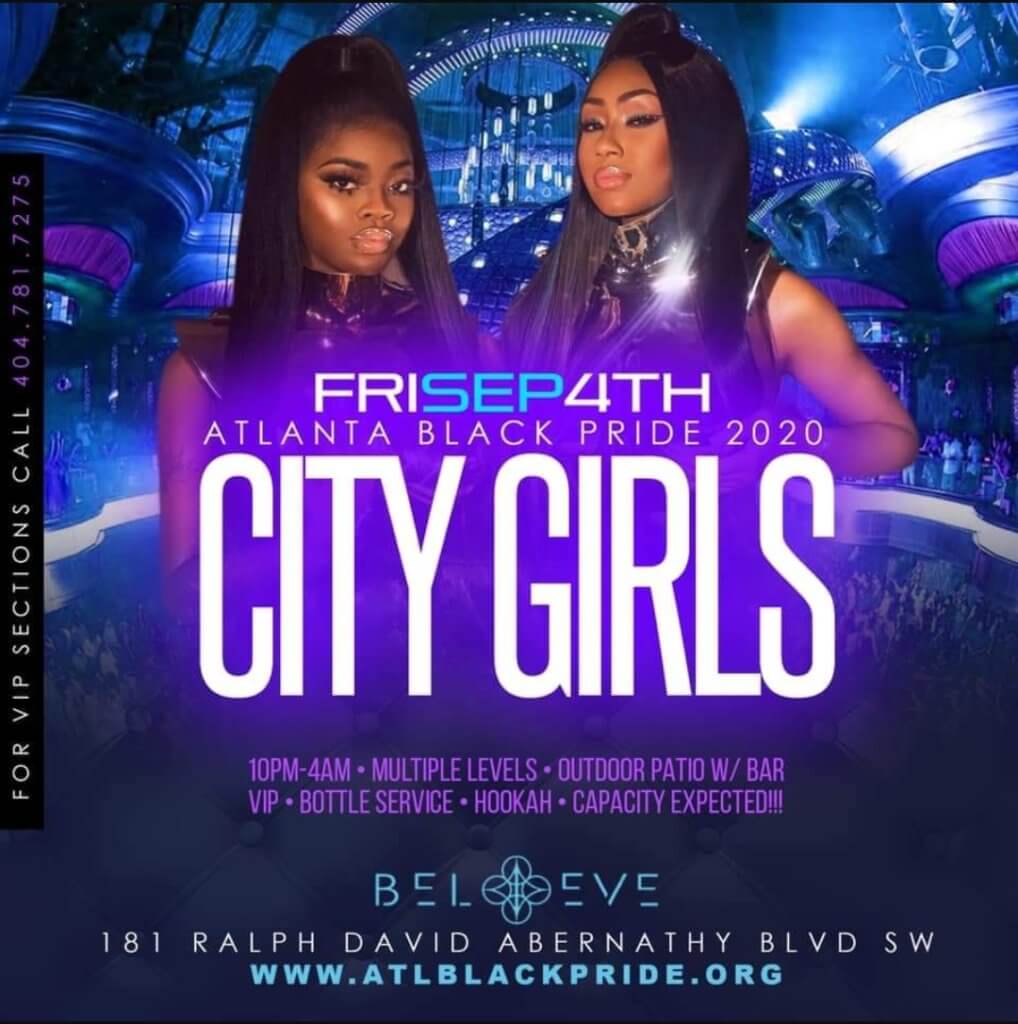 Friday night will definitely be lit! There will be plenty of parties going on with some hot black gay Instagram influencers and celebrities. The event listed above features one of hip hop's hottest female duos City Girls. If you have ever been to an Atlanta night party you know that there will be hundreds of gay men at this venue.
The party will be at Believe Music Hall which is a venue for concerts and large-scale events. Make sure you get your tickets early for this event since it will sell out.
Mansion Pool Party
I'm not really a fan of the nightclub scene, gay or straight. If I'm traveling on vacation I'll make some exceptions. If you like me and don't care about gay nightclub parties you would enjoy the Mansion Pool Party hosted by Atl Rockstars. This event is hosted by Alist celebrity Mulatto. She's a hot rapper who recently became one of the new hottest female rap artists. At this party, there will also be exotic dancers. So expect this event to be packed out.
Saturday Drip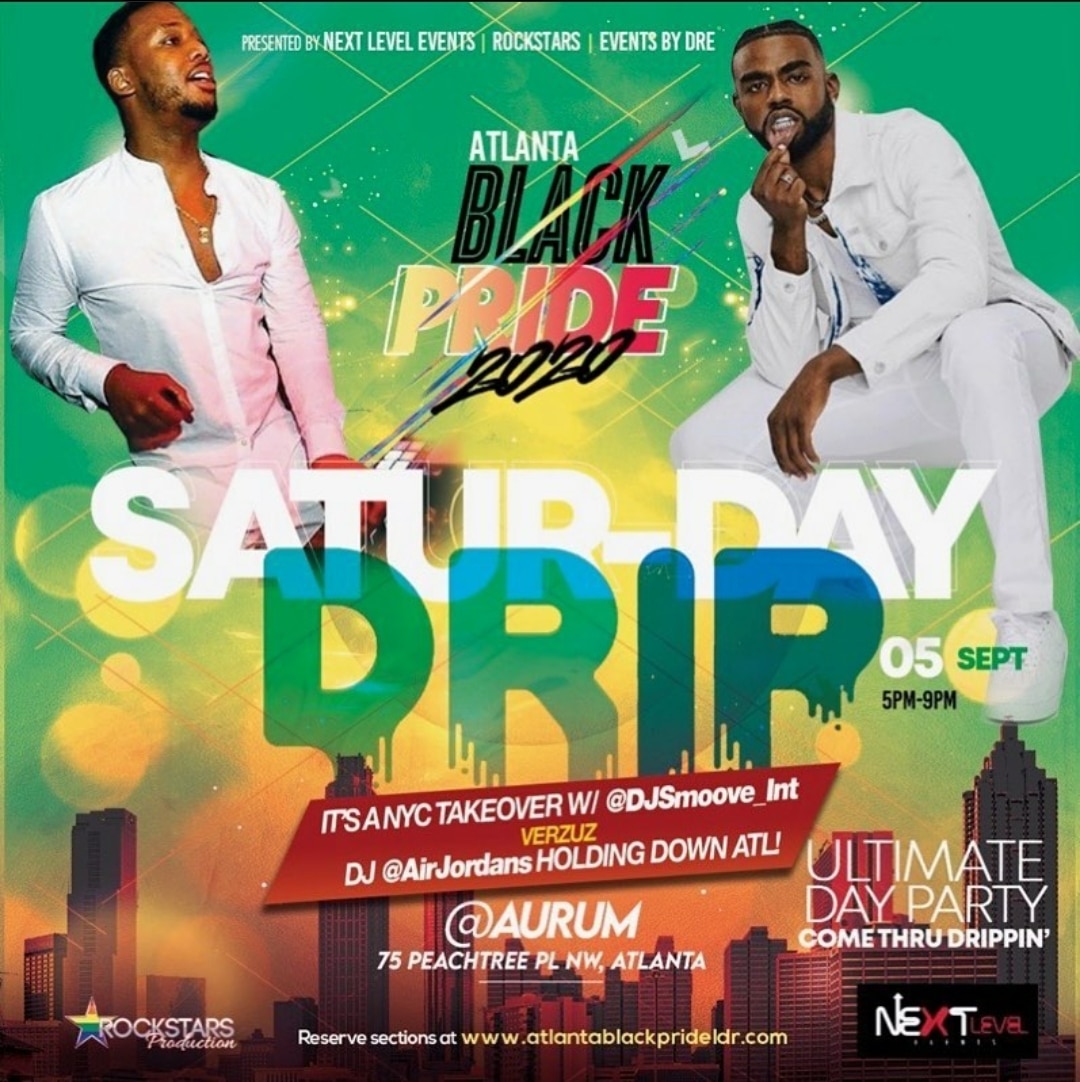 If you enjoy going to day parties you would like Saturday Drip. My friend DJ Smoove will be on the 1's and 2's and he knows to get people to dance. The party is from 5 pm to 9 pm which is a pregame for tonight's parties.
Monday Vibes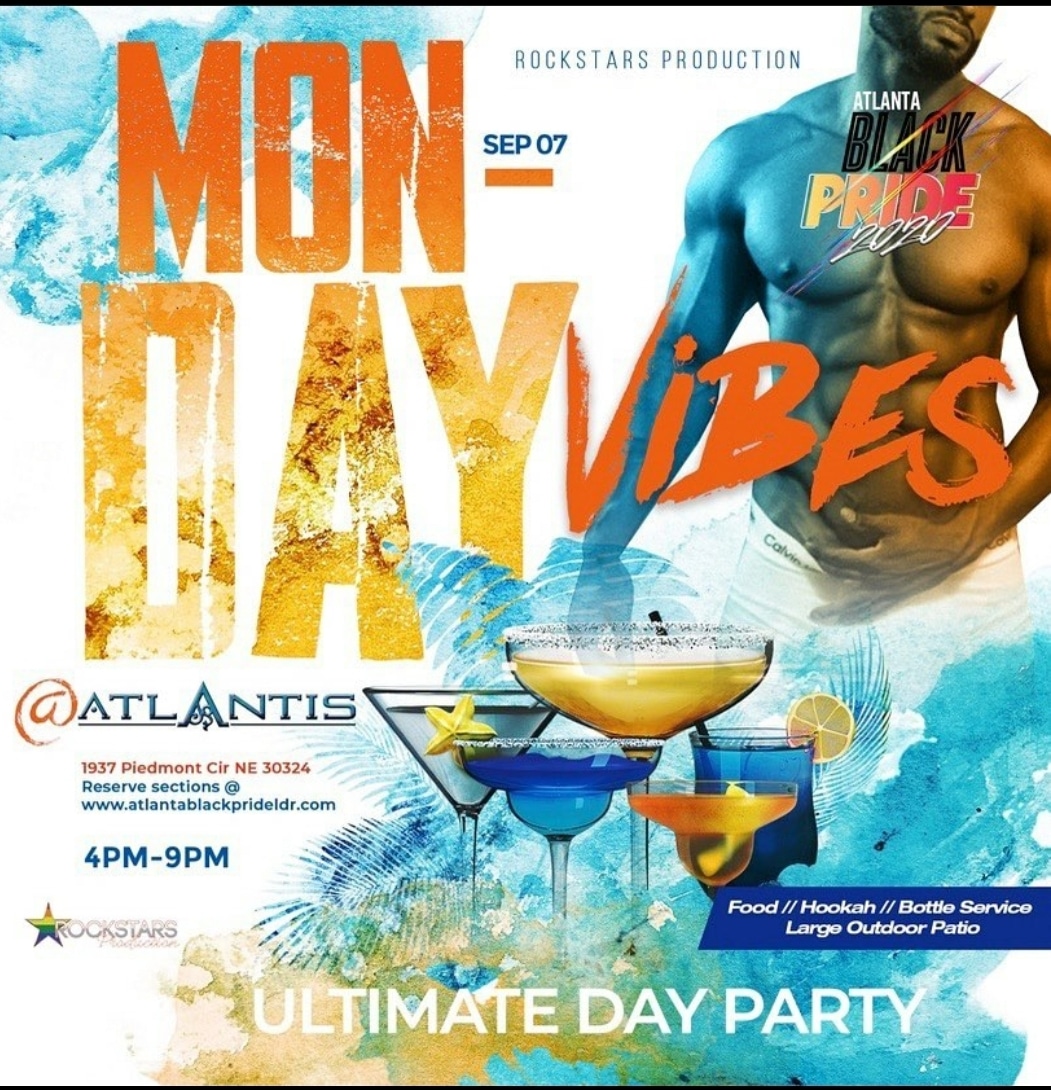 Monday marks the end of Atlanta Black Pride Weekend. Believe it or not, a lot of people will still be out on a Monday night, especially during this weekend.
Places to visit in Atlanta
Grain Grooming Studio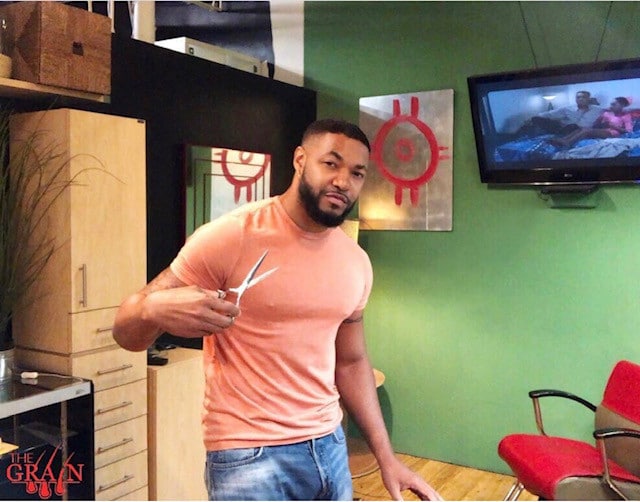 I remember when I was young felt uneasy being in a black barbershop due to homophobia from both the workers and customers. I would hear homophobic slurs and offensive remarks against gay people. The Grain Grooming Studio is the opposite type of space. It's a barbershop/salon that caters to the LGBTQ community.
Lenox Mall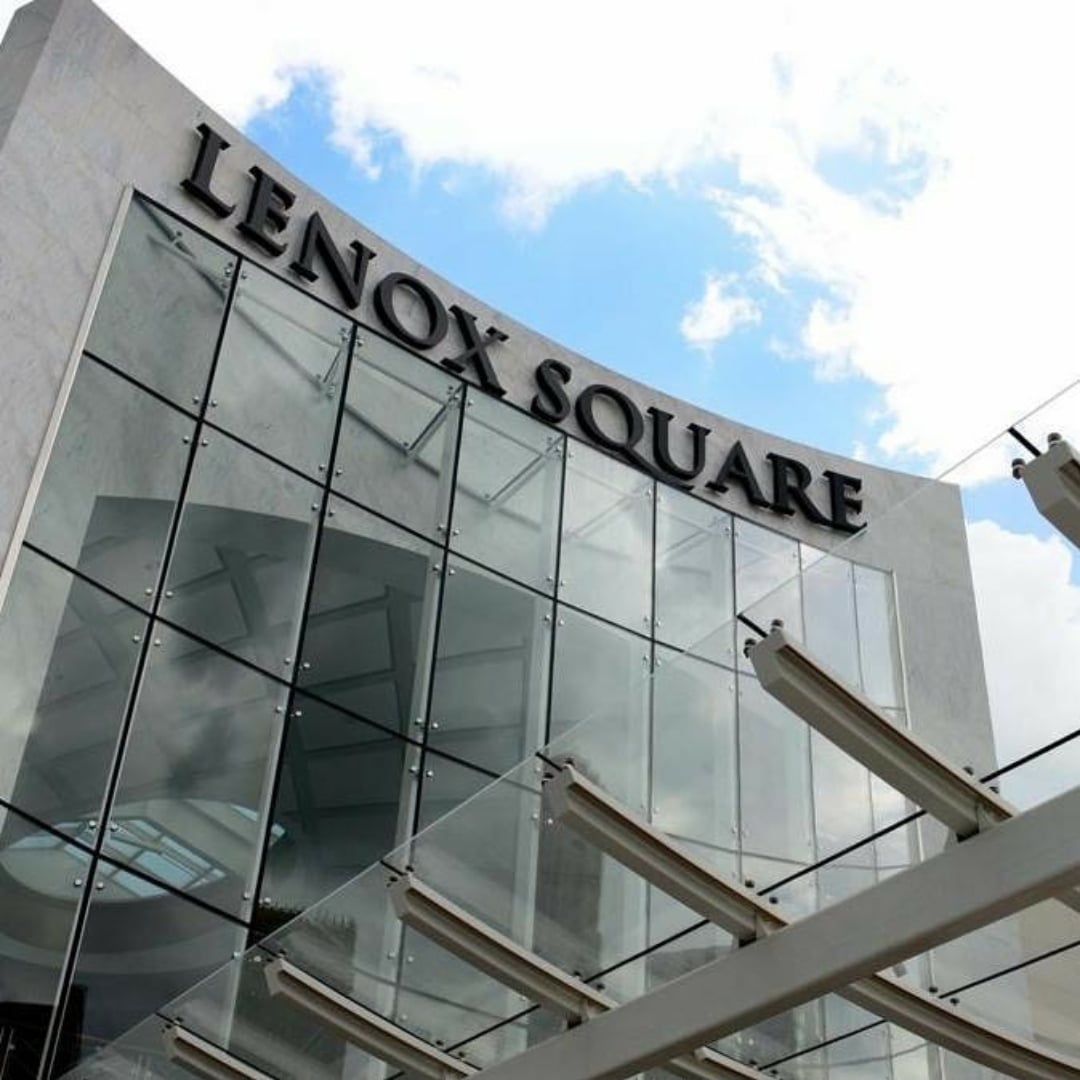 Lenox Mall is one of the most popular shopping centers in Atlanta. I remember being here when I first came to Atlanta a few years ago. When I first walked into the mall I knew I was in Atlanta. Never had I seen so many openly black gay men in my life. And the men down there are very open with their sexuality. They will stare at you and know that you're interested.
As for the actual shopping experience, you can pretty much find what you want. The mall is pretty good with both fashion-forward and high-end stores like Adidas, Burberry, and Prada.
Swinging Richards
If you're into strippers this is the place to go. There are not too many gale male strip clubs so if you're in Atlanta you should come to check this spot. The dancers are attractive so much so that you will spend money foolishly on them. And yes, these dancers get fully nude so you will definitely be entertained. Swinging Richards is open from 9 pm to 3 am and is open all days except Sundays. Even though the venue is gay you will see both men and women there.
Flex spa
If you're a nudist and enjoy gay hookups this is the place to go. Flex is a male spa with franchises all over the country including Los Angeles, Atlanta, and Cleveland. Flex has a sauna, private rooms, and lounging areas. During Pride weekend the place gets super busy. This place is definitely not for the prude. You'll see men of different ages and sizes walking around with towels and underwear. If you want to be in a place where you can get full relaxation without no one trying to push up on you then Flex may not be the right place for you. Expect to see some x-rated action in private rooms and different areas of the venue.
One tip is not to stare at anyone. A simple glance may give the wrong impression to a guy at Flex.
Piedmont Park
Piedmont Park is the infamous spot where the black LGBTQ community comes together for Atlanta Black Pride. I guarantee you that never have never seen so many black gay people here at one time. There are literally thousands of black gay men here.
Where to eat during Atlanta Black Pride
Virgil's Gullah Kitchen
Virgil's Gullah Kitchen is a popular restaurant owned by the black gay couple Juan and Gee Smalls. The spot gets busy, especially for weekend brunch. Mimosas are served by the pitcher which makes for a better customer experience than unlimited mimosas where you have to constantly wait to be served your drinks. The menu includes food entrees such as shrimp & grits and pork chops.
Slutty Vegan
Just the name has attracted me to this business. Slutty Vegan is a black-owned vegan restaurant run by Delta Sigma Theta member Pinky Cole. The restaurant has different locations throughout the state of Georgia. Before the coronavirus epidemic, there was a food truck tour throughout different states. I remember when the Slutty Vegan food truck came to Harlem and the line was insane! That's how good the food is.
Slutty Vegan mostly sells burgers that have interesting names such as sloppy toppy and superhead. As I mentioned earlier the whole menu is vegan but you wouldn't be able to tell the difference. If you're in Atlanta and want good grub you need to stop at Slutty Vegan.
Why attend Atlanta Black Pride
Atlanta Black Pride Weekend started as a gathering in 1996 with a group of friends. In the Life Atlanta was the organization that started ABP. The purpose of Atlanta Black Pride has been to empower the black LGBTQ community It has become one of the largest Black Pride festivals in the world. Keep in mind Atlanta Black Pride and Atlanta Pride are two different festivals. Atlanta Pride is in October because October 11th is on National Coming Out Day. The pride parade in Atlanta is on the weekend at Piedmont Park. Unfortunately, there won't be pride in Atlanta 2020 and Atlanta 2021 because of the COVID-19 pandemic.
I've been to Atlanta a couple of times and enjoyed myself during those occasions. The experience multiples are much much more during Atlanta Black Pride. One reason you should attend is the limitless opportunities to network with black LGBTQ persons. Atlanta is a black gay mecca so you can easily connect with other black gay brothers. You can just walk out of your house and run into a black gay Instagram influencer.
Another reason to go to Atlanta Black Pride is the parties and entertainment. If you love to socialize and network you will have an amazing time. There will be night parties day parties, and adult parties. Dozens of party promoters from Atlanta and other cities will be present so the energy level and vibes will be different at each party.
Besides the parties, there are also educational events during Atlanta Black Pride. There are panel discussions and health workshops on HIV/AIDS in black LGBTQ communities.
Atlanta Pride
Atlanta Pride is a pride festival for the LGBT community. It takes place in October since National Coming Out Day is in October. Unfortunately, Atlanta Pride has been canceled for 2021 because of the coronavirus pandemic.
Wrap up
Atlanta Black Pride is one of the best and largest Black Pride festivals in the world. Black queer men from all over the country come to Atlanta Black Pride just for that one weekend. Even if you're not a party-goer you will have a great time being around other black gay men. There is already hype for Atlanta Black Pride 2021 which takes place from Thursday, September 2, 2021, to Monday, September 6, 2021.
If you want to know about other black gay events around the world subscribe to my newsletter.