Are you a gay man in need of relaxation and a soothing touch? Check out these top-rated NYC gay massage spas.
New York City is special for many reasons and of them is its gay massage spas. No matter your size or weight the massage therapists at places like 27 Men Spa and Energy in Midtown, Manhattan will serve you and give you pleasurable for 1-2 hours. Some spas are better than others in terms of cleanliness, size, and diversity of staff. The average for a gay massage is about $70 without tips. If you're looking for some pleasure but don't want to hook up check out these gay massage NYC spas.
9 sexiest gay massage NYC spas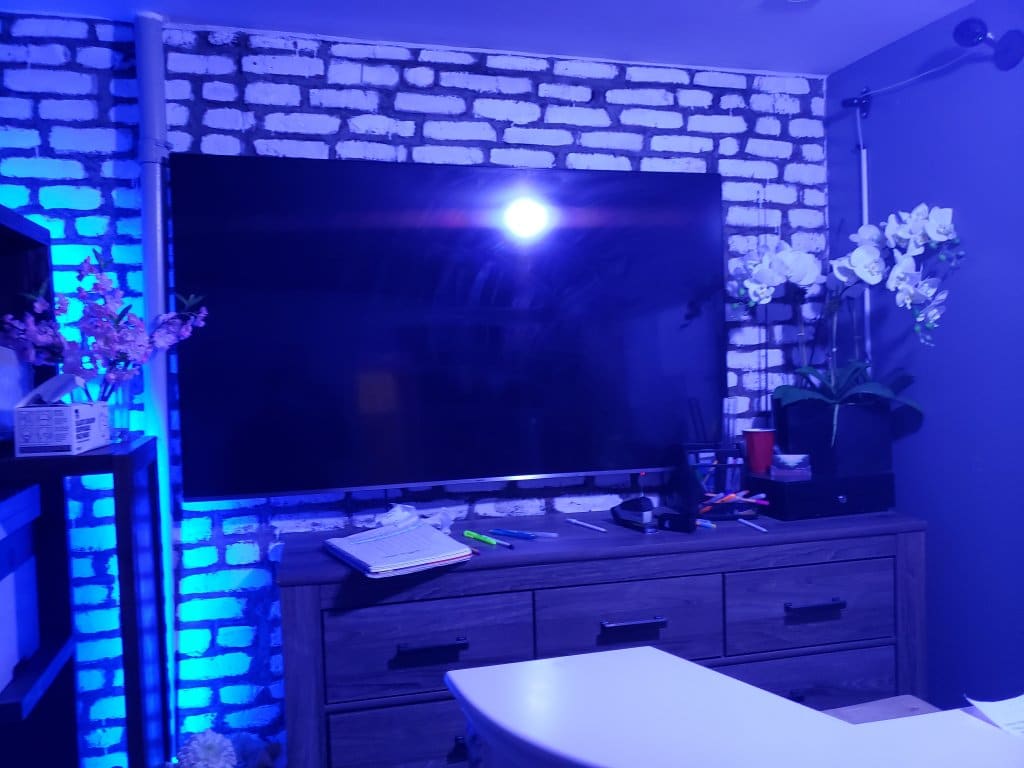 As I mentioned earlier there isn't a gay massage therapist near me. So when I come here I always feel like I'm in heaven. This is one of my favorite gay massage NYC spas. A few weeks ago I was extremely stressed out. I was so consumed with work and other things that I started to forget about my self-care. And so, I browsed around for massage therapy spots and came across 27 men spas. This spot is located by West 23rd St. The spa has two locations on the same block. Why is that? I have no idea.
I've been here about 3 times and brought my friend here for his birthday and he enjoyed it. For $45 minutes you'll get a 30-minute massage. As you can already guess by the name of the place the massage therapists are all male which is perfectly ok. Most of the men look alright but the Brazilian masseur Andrew is hot. The place is clean and sanitary and they do take your temperature for covid safety precautions.
One of the best parts about the venue is that most of the massage therapists are extremely friendly. If you need to vent they will listen to you without interruption or judgment. Just about all the massage therapists I've encountered here are very nice and will make you feel welcomed as soon as you step through the door of the venue.
At 27 Men Spa, you can get a full body massage. You have the option of the massage being soft, medium, or hard. The massages are done by men aka masseurs. You have to take your clothes off during the massage (why would you want to keep your clothes on?).
Another aspect of 27 Men Spa is the diversity of the masseurs. Most gay massage spots I've been to are fully staffed with Oriental men. And there's nothing against them but I like men of all races and ethnicities. At 27 Men Spa, you'll find Asian men, Caucasian men, and Latin men. This is a spot I definitely would recommend to any gay man. The massage therapists charge about $90 per hour and are well worth it.
2. Energy Men Spa– Open 24 hours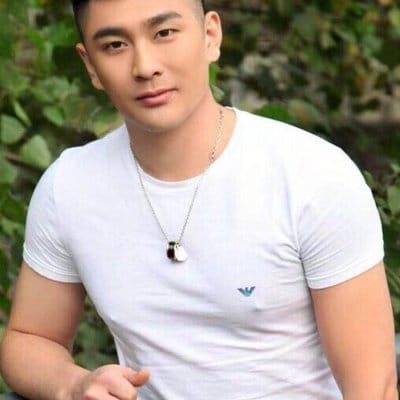 This venue is an awesome massage spot in a convenient location in Hell's Kitchen. One thing I like is that the staff is very friendly and courteous. As soon as you walk through the entrance you will be greeted and asked how long of a massage you want. You can choose between having a female massage therapist aka masseuse or a male masseur. You will then be escorted down a long hallway. At the end of the hall is a gigantic massage room. The staff is all Oriental.
Every time I was there I had an amazing massage. You'll get a full body massage which will put you in a fantasy. I usually go for a 30-minute massage which is about $40. Keep in mind that this place doesn't take any debit or credit cards so make sure you carry cash.
3. New Hero Men Spa– Open 24 hours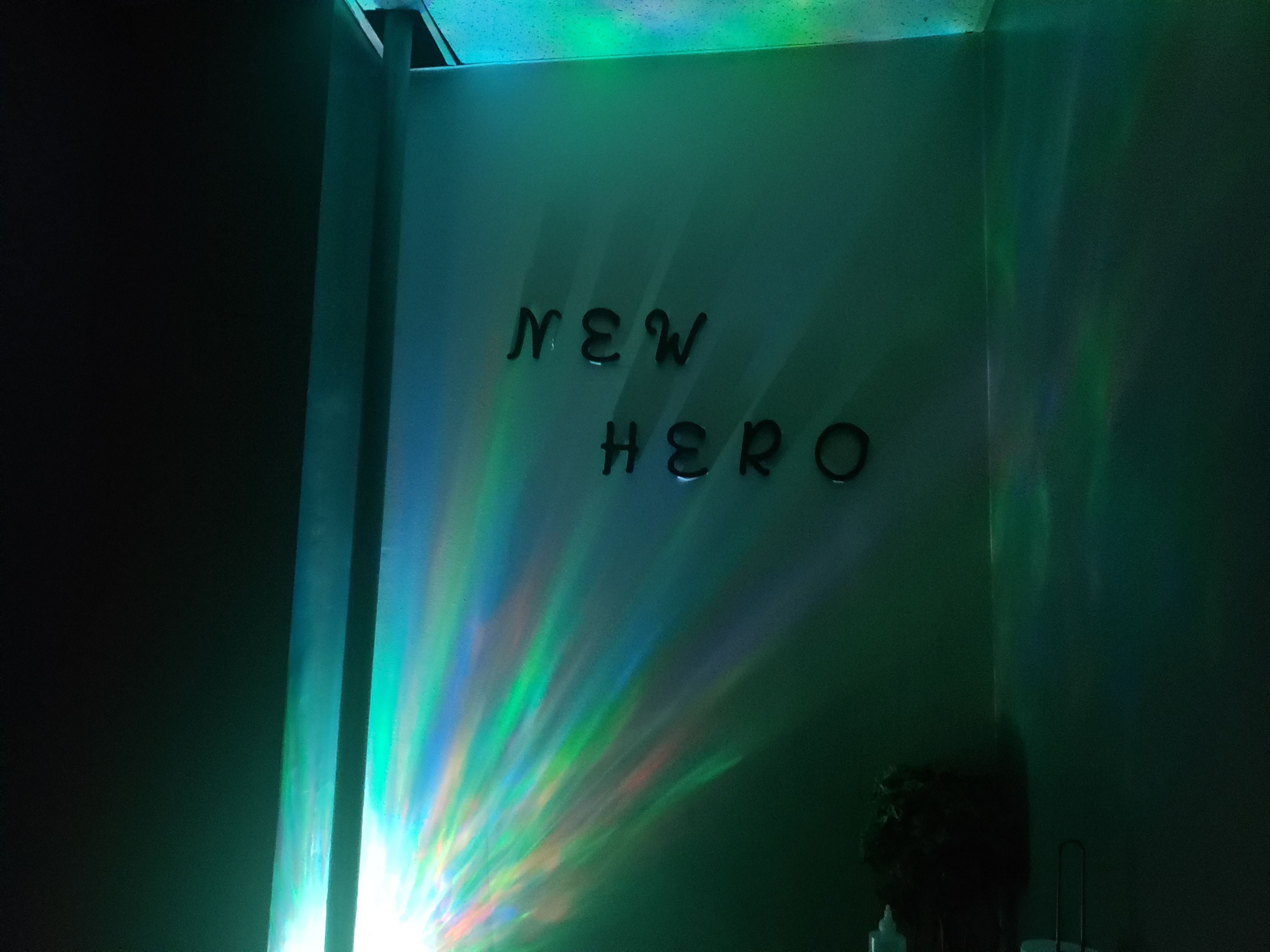 This is a nice man massage spot located in downtown Manhattan. The venue is located on the side of a building and on the second floor. There is a banner saying" Grandee Spa" at the side of the building which is the only way you can not miss the spot. You have to buzz yourself to get into the place which makes it a good thing since they can screen creepy guys from entering the building. The inside of New Hero Men Spa is very clean and pristine. The lobby has plants all around and makes you feel like you're in a garden. When I went there it was about 2 am and let me tell you I walked out happy! The spot is open 24 hours so you can go there anytime you want.
4. Why not men's spa– Best ambiance
This spot is one of the few venues in New York NY with only male spa services. It is located in the West Village.  The place is extremely clean so much so that it would put many female spa places to shame.  The staff is full of male masseurs.  The decor is extremely cute. The walls are yellow which gives the spa a very bright atmosphere. The massage chairs and foot massagers are clean and modern. I had a manicure and pedicure done at Why not men's spa which wasn't bad.  The highlight of my experience when I went there was the massage. A new employee gave me a rough massage and I felt like a new person afterward. The massage was for like 30 minutes which cost around $45.
Hands down Why Not Men's Spa has one of the best ambiances of all gay massage NYC spas.
5. Chelsea Men's Spa– Cleanest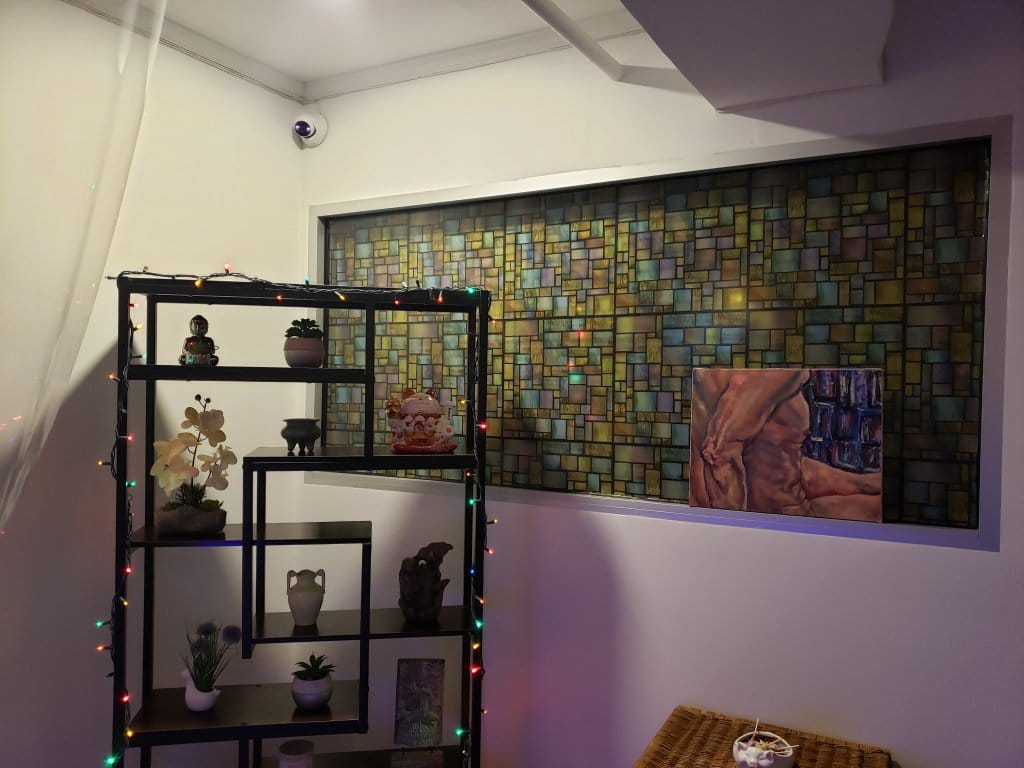 This spot can be easily missed if you're not paying attention. I went here a couple of weeks ago and liked the place. As soon as you walk in you feel at ease. The atmosphere was very clean and there was a nice aroma that gave me such a sense of comfort. There were only two massage therapists so I had limited options. The massage was decent for the 30 minutes it took. The massage therapists charge about $40 for 30 minutes which is decent I laid on the massage table and had a massage from head to toe which was relaxing.
What I noticed about this massage spot is the cleanliness. The floor is so clean that you can eat off the floor.
6. Escape men's spa– 2 floors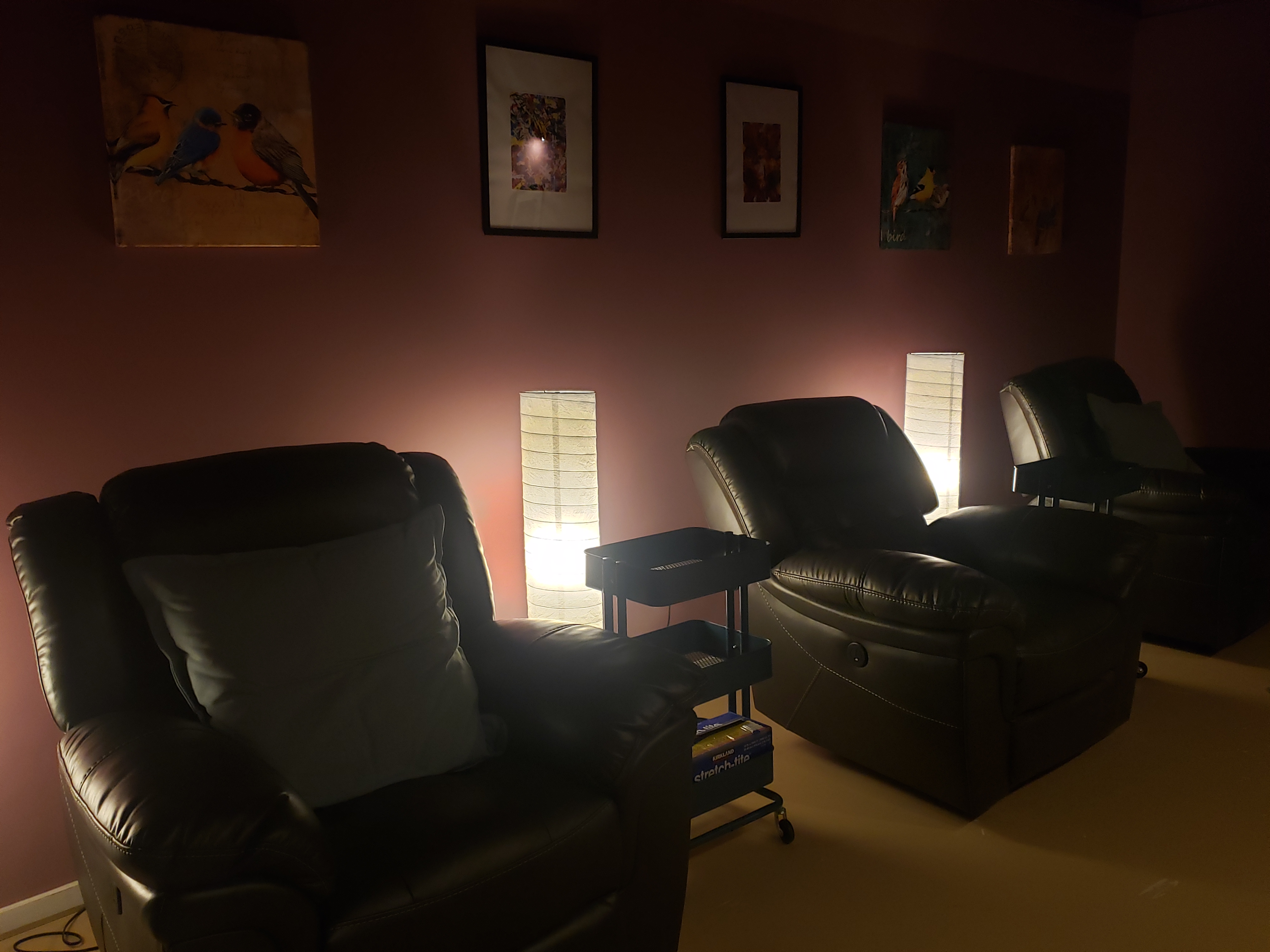 Chelsea is a gaybourhood so you'll find all sorts of gay venues. One of them is Escape Men's spa. Just from the exterior, you can tell that it's been renovated. I've been to gay massage spots that look like a dungeon. This was far from the case at Escape.
There are 3 masseurs at the massage spot. One of them is an extremely handsome muscular Latino guy. The spot has 2 floors and has even a space with massage chairs. The male massage was pretty good. The price is about $60 for 30 minutes but it's worth it. Not only do you get a massage but there is one big amenity which is a shower.
What I like best about Escape Men's spa is the service. I've heard stories about masseurs being nasty to the customers but I felt very welcome coming here. If you're looking for a comfortable experience come to Escape men's spa.
7. Morning Dew Men Spa
This spa is located in the heart of the Village. It's close to Stonewall Inn, a US gay landmark. The venue has a sign by the curb so it won't be easy to miss if you're actively looking for a massage spot. Once you arrive you have to go downstairs and be buzzed in. During the times I've been there I have only seen one masseur who's a middle-aged Chinese man. For about $50 you can get a 30-minute massage.
8. W Man Spa- located in a central hub
W Man Spa is a gay massage spot by 34th St. To get to the location you have to walk up a flight of stairs. It's open from about 11 am to 12 am. The place is clean and modernized. There are several masseurs, one of which is a 25-year-old Asian twink, and a couple of older Asian men. Inside the location, there are a few rooms with purple lighting giving them a sexy vibe.
9. Yeah Man Spa
Yea Man Spa is a massage spa in the Lower East Side. I've been here once and it was an interesting experience. Honestly, it's like the most modern facility but the service was good. When I came here for good the masseur actually stood on my back with his feet on my back.
Difference between a traditional massage and an erotic massage
I've had both types of massages and I can tell you an erotic massage is so much better than a traditional massage. From the beginning of time, massages have been used to help improve people's health and wellness. A traditional massage involves touching and rubbing the body. When a massage therapist performs a massage he or she is "manipulating your skin, muscles, tendons, and ligaments". A traditional massage is used to help with different types of pain including low-back pain, shoulder pain, and knee pain. In the article "6 things to know about massage therapy for health purposes" it's even mentioned that massages slightly improve a person's mental health.
An erotic massage is a full body massage of all body parts including the groin and causes sexual stimulation. An erotic massage doesn't always end in a happy ending since it's illegal in many places, including here in the US.
Different types of massages
Tandem massage- A massage where two therapists rub against one's body. Because tandem massages use four hands they are usually more expensive than a regular massage.
Deep tissue massage- A massage with slow, rough strokes. Its purpose of it is to provide pain relief from sports injuries.
Sports Swedish- Smooth massages that provide pain relief.
Why is there a need for spots for a gay massage?
Here are reasons to attend a male massage spot:
It's a place to relax. I have a very stressful job and when I need to relieve that stress I feel 100% relieved.  Gay massage spots are alternatives to gay sex and arousal.  You can have another man touch you on different parts of your body. You can be yourself.  No matter how big, small, or hairy you are you can show off your body without feeling ashamed or embarrassed. As long as you have the coin the massage therapy will give you a massage.
It's a safe alternative to a hookup.  You can have an erotic experience and full organizer without having to worry about putting your health at risk.  So if you enjoy being nude and want a good body ruby a gay massage is the perfect option. On average it costs about $90/hr to go to a massage therapist and you can find them at the spots listed above. You can also hire a private massage therapist through rentmasseur.com.
It's a safe space. Even though New York City is very gay-friendly there are still some spaces where it's dangerous to express your sexuality. At a gay massage spa, you can openly express your sexual orientation.
Tips for getting a gay massage
When you go to a massage spot there are certain protocols you should follow. Just like dining in a restaurant or networking, there is an etiquette you must be mindful of. Here are a few tips to keep in mind:
First, if you go to a gay massage spot one thing to keep in mind is to not shower beforehand. I've learned that a shower can increase blood circulation which can make you light-headed.
Second, If during the massage you feel any discomfort or pain you should let the masseur know right away. If you are getting a massage for the first time you should expect a full body massage for one hour. After a massage lactic and uric acid is released which are products that cause pain and soreness. However, the overall effect of a good massage is much less soreness in the body which lasts for a few days. You should only get a massage about once a week.
Don't expect a happy ending. Just because you are at a gay massage spa doesn't think that you will have a "happy" ending.
Don't ask for sex. A lot of people think that all massages come with happy endings and that's not the case. Just because you are getting nude doesn't mean that it's a sexual experience. Certified masseurs can actually lose their licenses if they engage in sexual misconduct.
Alternatives to gay massage NYC spas
If you're looking for a sensual there are different ways to go about it. You just don't have to use a gay hooking app like Grindr or Jack to please yourself. And you definitely don't have to use Craiglist for gay sensual experiences. Check out the spots below.
1. Private massages
If you love to be touched all over your body you consider joining MMX NYC. It's a one-of-a-kind club with private membership. As a member, you can hire a freelance masseur and schedule private massage therapist appointments, participate in yoga classes, and even attend parties. The masseurs are in shape and attractive and you'll get excited just by looking at them. If you are a voyeur you would definitely enjoy going to MMX NYC events. Even if you just want to meet other gay or bisexual men you have the opportunity to do so. MMYX NYC has a studio which is located by 14th Street. If you're looking for a gay massage therapist consider joining MMX NYC.
2. Freelance masseurs
If you don't want to travel to any gay massage NYC spas another alternative is to have a freelance masseur come to you or you go to them. My older friend has hired masseurs to come to his home. He has enjoyed most of them and if he can enjoy them you will too. A masseur can either be an amateur or an expert. On masseurfinder.com there is a listing of gay masseurs in different cities. Just vet them out and I would advise you to travel to them rather than providing your own address.
3. Gay bath house
East Side Club. It's a gay bathhouse in New York City. Gay bathhouses aka gay saunas are spaces for gay men to hook up and socialize. I've been to a few gay bathhouses and this one is the cleanest and nicest in New York. I went there a few years ago and enjoyed really just observing some of the hot good looking men. If you decide to have a sexual encounter I would advise to you use Prep and use condoms.
If you're looking for another hot gay massage spa you can
Other Hot Gay Massage Spa
One of the best gay massage spas I've been to was in Albuquerque, New Mexico. The massage costs about $70 for a half hour and is well worth it. The masseur is a gorgeous Latino man who really knows how to work his hands. After the massage, he takes you to a private room where he provides you with cuddle therapy which is pretty much you spooning each other.
Wrap up
If you're a gay man a gay male massage is a sensual experience that you should try once. As mentioned above an m4m massage normally involves one person but there are places that offer a tandem massage that involves two persons. If you enjoy m4m contact you should check out the gay massage NYC spas I mentioned above. You can also check out gay massage NYC spas on Meetup.com or hire a masseur through rentmasseur.com. Getting a gay male massage is the ultimate escape from reality and will help you destress.