Are you a queer person who enjoys paintings and other types of art? Check out his blog post on gay art painters.
Society sometimes paints the picture that we gays only like to dress up, hook up, and go to bars. The gay community is very influential. We have made contributions in all sorts of fields including music, fashion, and entertainment. One field is art. In this blog post, I will talk about some influential gay art painters.
Gay art painters
Kent Mockman
Kent Mockman is a visual artist from Canada. He is one of the most popular artists of his generation. What I like about his art is its rawness with his male nude paintings.
Kent grew up in Winnipeg, Canada. At the early age of 4 years old he was interested in painting. In high school, Kent decided to pursue a career in painting. He went to Sheridan College and graduated with a degree in illustration.
After college Kent was a costume designer and later became a full-time artist. What I like about Kent's paintings is that he keeps it real about white colonialism. The colonists were oppressive and threatening. In his paintings, you will see Native Americans on canoes trying to avoid white leaders with arrows. I also liked that his paintings showed LGBT persons as strong. You would see paintings of cross-dressing men in high heels and red dressings standing strong.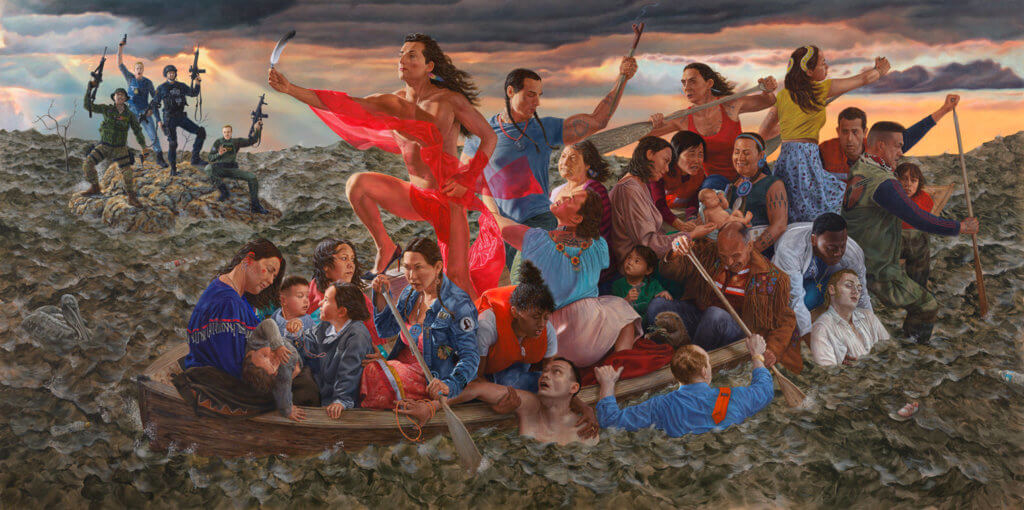 Kurt Walters
There are some artists that you should know about and Kurt Walters is one of them. He's a married gay guy living in my hometown of Brooklyn, New York. I enjoy looking at his Instagram photos because of his nude poses. And yes, he's also a good painter as well!
Kurt has been into painting since he was a young child. He pursued a career in painting while attending the California College of Arts. What I like about his paintings is that they are light-hearted and somewhat animated. One of my favorite paintings is "Hamantaschen, A Jewish Dessert" which shows a sexy white well-built man serving dessert.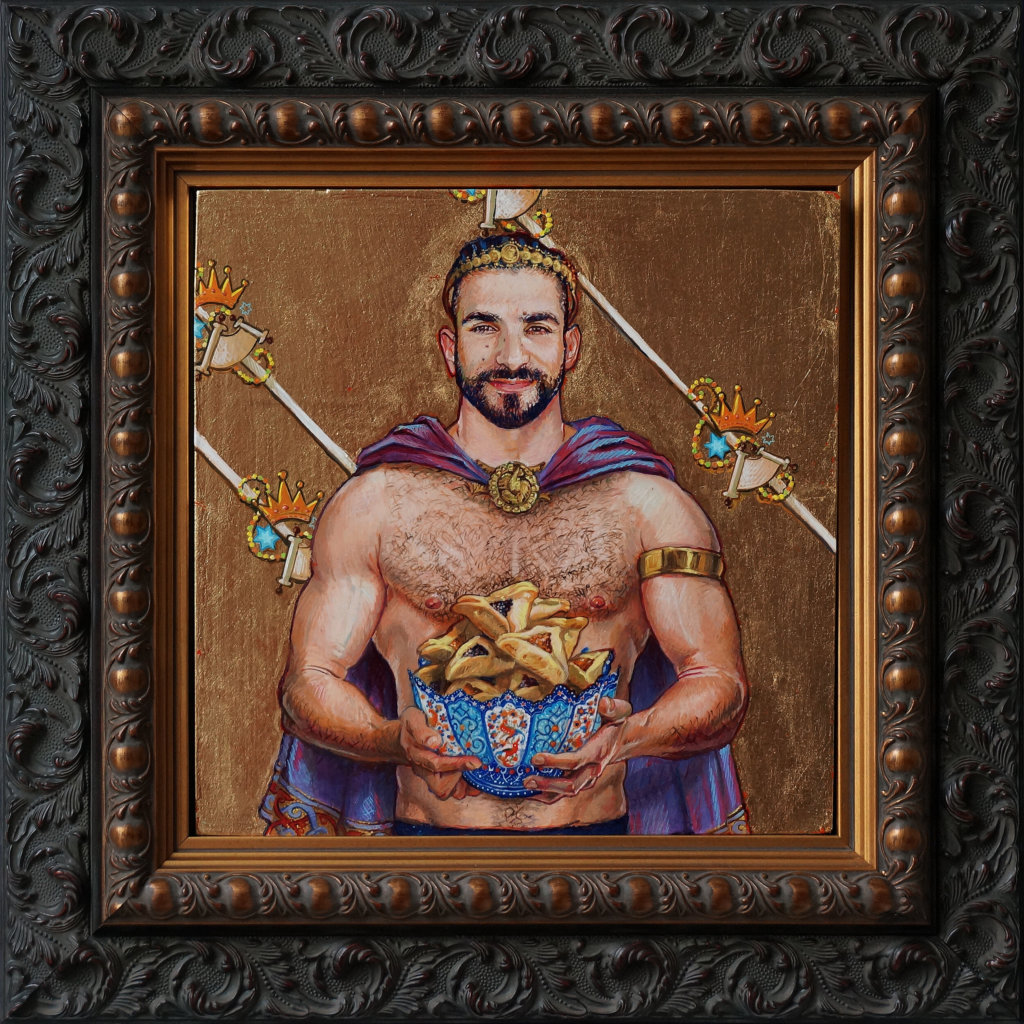 David Hockney
Old school usually tops new school. David Hockney is a prime example. David is a multi-talented who does photography, designs stages, and paints.
David was born in England during the 1930s. Like the artists I've mentioned he got into art at an early age. He pursued a career in art by attending the Bradford College of Art. He even went to graduate school for art!
One of David's first paintings was "We Two Boys Together". The artwork showed two boys kissing. This painting was controversial since homosexuality was illegal at the time he created it. Nonetheless, "We Two Boys Together" remain an important part of art history Later in the 1980s David did photography but only for a short time.
One of David's biggest breakthroughs was in November 2018. His painting "Portrait of an Artist (Pool with Two Figures)" was sold for $90 million. The painting showed a man standing by a pool looking at another man swimming in the pool. David, do you want to marry me?
Wrap up
I just listed some of the most influential gay artists at this time. There are plenty more. Gay art is important because it encourages the visibility of LGBT persons. As I stated above some of the paintings that the gay artists did show homosexual naked men kissing each other which was taboo. Despite the backlash, by homophobes these artists continued to showcase their art.
If you want to know about gay icons and influential gay persons subscribe to my newsletter.