Are you a queer man struggling to find love and romance? Check out this blog post on the best black gay dating apps & sites.
Don't roll your eyes. I know what you're thinking: another post about dating apps. But trust me, this one is different. In fact, this post is for black gay men looking for love – or just a casual hookup – on dating apps. So whether you're newly out of the closet or have been cruising for a while, read on for tips and advice on which app is right for you. Happy swiping!
Best black gay dating apps and sites
Hinge
Hinge is a popular dating app owned by Match. I love using Hinge and feel that it's better than Bumble. It's not your typical dating app. Hinge is way different from a hookup platform like Craigslist Personals. The way this app works is that you post different photos and under those photos, someone can comment. For example, you can have a photo that asks, "What makes a relationship" and under the photo, you can say, "understanding and communication". I love this feature because it allows you to start a fun conversation
Is Bumble better than Tinder? Yes and no. This social network is much safer to use than many other social networks. On Bumble you make can make, friends, find dates, and even gain business partners. You can adjust your profile based on those options. Like many other dating networks, Bumble is free to use but has more features than the paid version. Bumbler works like Tinder in that you can swipe right on a person's profile and if that person swipes right on your profile then a connection is made. It's good for people of age groups above 18.
Bumble is not a hookup app and actually useful for dating so I recommend it.
Tinder
If you're looking for professional men who are serious about dating Tinder is a useful dating app It is probably one of the most popular apps in the world. It's free to use which makes it very convenient. This app has strict standards in terms of the pictures you post so you won't find sexual graphic profile pics as you do on those nasty hookup apps. The age requirement to use Tinder is 18. Tinder is free but in order to get extra features, you have to pay a monthly fee of about $30.
Eharmony
Eharmony is another quality website where you can long time partners. Before you register for Eharmony you have to answer a series of questions like your interests, spiritual beliefs, things you like to do for fun, etc. Just answering those questions made me exhausted. It makes sense though because it filters out your dating options.
OkCupid is another serious dating app. The app was created in 2004 and is owned by Match Group which also owns the dating app Tinder. I used OkCupid many years ago and till today remember how it affected my life today. I didn't have strong expectations when I first used the app. But I ended up meeting a very good friend who I still remain in contact with till today. There is no charge to use this app.
Taimi is a dating app exclusive to the LGBTQ community. It's one of the most popular LGBTQ dating apps in the world. Taimi first started in 2017 as a gay dating app. As time passed on it extended beyond the gay community to transgender, lesbians, and other persons of the LGBTQ spectrum. Taimi is a one-of-a-kind app. It's a mix between OkCupid and Instagram. Like OkCupid, you can set up a profile with several pics and a bio that includes your name and interests. And like Instagram, you can create short stories or video clips. Taimi is free but there is a subscription fee if you want extra features like boosting which can allow more people to see your dating profile. If you're interested in gay dating Taimi is an app that you'll definitely enjoy.
Blk
The Blk dating app stands for black. This app is exclusively for black men and black women. The app is simple and very easy to use. The main screen has a grid of profiles based on who's nearby. There are no special features that you would find with Taimi and OkCupid.
Elitesingles
Elitesingles is for the bad and bougie. If you're looking for a well-educated or wealthy man this is the site to go to. Most of the members has at least a bachelor's degree. During the registration process, one of the first questions ever asked is how important education is to you. The matching system is great. Before you sign up you are asked tons of questions such as how important religious faith is to you, do you like doing nice things for people, and others to identify your personality and match you accordingly. Another great feature of the website is that there's a blog that gives you dating tips and advice. If you are looking for more than a casual hookup and to meet a quality partner then check out this website.
This is a dating app that I really like. As the name says you can find a lot of hairy men and there's even an option to put your body hair on your profile. The app is open to all types of persons on the LGBT spectrum. There are more than 20 types of gender identities you can choose from that I never even heard of before like hijra, neutrois, two-spirit, and gender variant. A great feature of Scruff is that gives you a listing of LGBTQ events including pride festivals and gay parties. Scruff is free but for about $10/month you get all the features including the capability to see who viewed your profile and to see an unlimited number of profiles.
Olderblackmen is another good dating site for black gay men Due to ageism and discrimination, black older men have one of the most difficult times finding partners. This website helps to address this problem. Standard membership is about $9/month. The registration process is simple and you will only be answering a few questions about yourself. Where asLike Aaliyah said age ain't nothing but just a number.
Zoosk is another dating app that's very simple to use. It's 100 percent free but for unlimited access, you have to pay a monthly fee of about $35. There's a feature on the app called Carousel that shows you members' pictures that you can either like, slightly like, or ignore. Smart pick is another cool feature that automatically gives you a list of profiles to choose from based on your interests.
Grindr is one of the first big gay dating apps. How does the Grindr app work? This social network is similar to Jack'd. It tells you how far or close you are to someone based on GPS. Like Jackd Grindr has a grid of profiles from people in which you can filter based on age, location, and more. Grindr is free but there are a lot of limitations unless you pay for Grindr Extra. The upgrade lets you look at more profiles of guys you're interested in and hook up with. Why is Grindr called Grindr? Grinder creator Joel Simkhai said that he wanted something that was diverse and "not necessarily about being gay".
Jackd is one of the most popular black gay dating apps. It works just like Grindr. It was first created in 2010 and since that time has big the most popular dating app for all types of black gay men, including gay black influencers, doctors, lawyers, and average individuals. Jackd is free but like other gay dating apps, it has a subscription fee for extra features.
Match.com
Match.com is an online dating site for long-term relationships. The registration process is kind of lengthy. Before you actually create a profile on Match.com you have to answer a bunch of questions about yourself like your spiritual/non-spiritual beliefs, interests, and what interests you about love interests. There is even a point in the registration process where you are asked about a topic that draws out your personality. It's free to use the site but you can upgrade as a premium for about $20/month. As a premium member, you can send and receive unlimited messages. You can even have a dating expert tweak your profile. If you're serious about a relationship, this is a site you should definitely check out.
EHarmony
EHarmony is a dating site that I was on a few months ago. It is considered one of the safest dating apps. EHarmony was created in 2000 and is used by people all over the world In order to register you have to answer a laundry list of questions. While this process is frustrating it's useful because it helps you filter what you're interested in and what you don't like. The dating site is user-friendly and location-based and so you're able to find potential matches nearby. If you don't want a casual hookup and are looking for real friendships and a long-term relationship use EHarmony.
How to create a great gay dating profile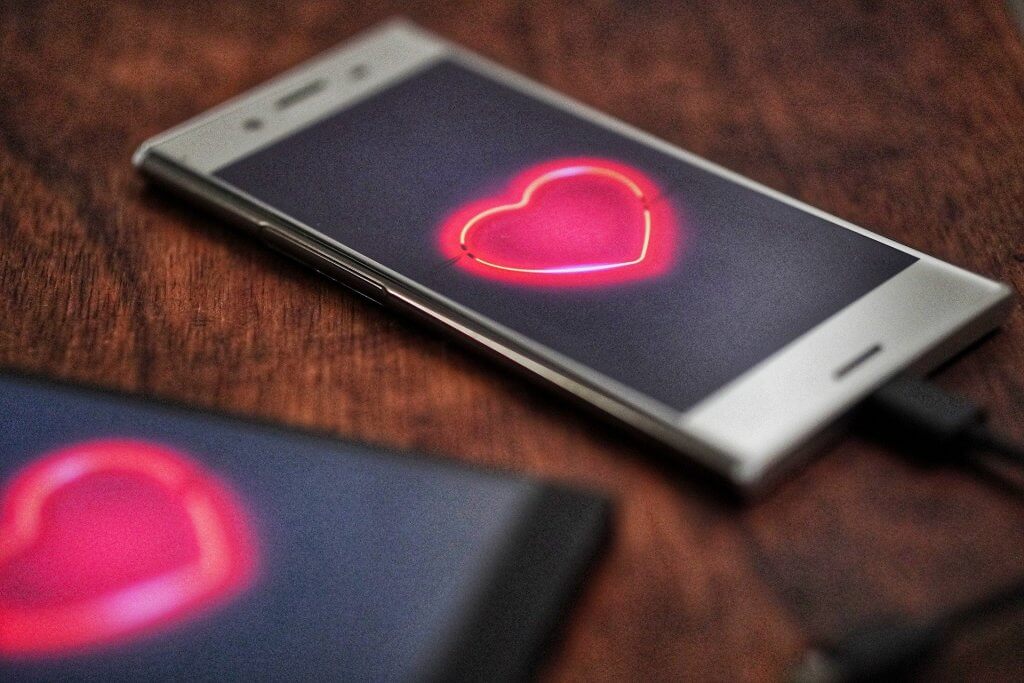 Navigating black gay dating apps is a process. The most important part of that process is creating an interesting profile. You can have a nice personality, cakes, and look like a cutie. But you don't want to come off as narcissistic. You also don't want to come off as insecure. Here are some tips to create an enticing dating profile:
Create a clear headshot. I've seen so many people put up blurry pictures or outdated pictures. Imagine if you're going on an actual date. You want to have the best look. Take that same mindset when posting your images online. You don't have to use a professional headshot. But use your best selfie or body pic.
Use positive language. Most people are attracted to positive energy. No one likes to be around a Debbie downer or angry person. So when you create your gay dating profile keep this idea in mind. Refrain from using any words like "hate" or "dislike". I would be so turned off when I see dating profiles of a laundry list of things that a person doesn't like. That is such a turn-off and actually repels people that attracts people.
Tell your passions. You want to connect with someone based on shared interests and passions. If you enjoy traveling state that in your profile. If you're into leather mention that. By being upfront about what you like you'll make it much easier to make great connections with other people.
Black gay dating services
Amari is a dating coach and matchmaker. He offers his program Love Alchemy which helps hopeless romantics find the love of their life. I'm currently going through the program and can say that it's changing my life for the better. Through his hypnotic sessions, I've been able to feel more confident and rejuvenated in my dating life and social life. The price of the program is a little steep but well worth it.
Better Way to Meet is another dating matchmaking service for gay men. The owners are Josh Noblitt and Lamont Scales who's a black men. Services provided are matching making, dating coaching sessions, and even psycho-education which all are affordable. They match guys in any city in the country and it only costs $75 for a matchmaking session. This is definitely something to take advantage of especially during this coronavirus epidemic.
Black gay dating challenges
Black gay dating is hard for several reasons:
Homophobia. In our own communities many of us queer men of color deal with homophobia. We are taught to be tough or hypermasculine which forces many of us to hide in the closet. For that reason, many of us live our gay lives in secrecy till adulthood. I can count on one hand how many black gay and bisexual men came out of the closet before they became adults. Even as adults many black gay men have a difficult time living authentic lives. There are a lot of closeted queer men of color in their 40s and 50s!!! That life of secrecy prevents us from having healthy positive relationships with other gay men. Many of us develop internalized homophobia ie hatred toward feminine gay men. These feelings of self-hate keep us from being open and receptive to love.
Sexual racism. Not only do queer people face discrimination from our own communities but from the LGBT community as well. Ironically, many black gay men have dealt with racism from many white men through online dating. On Grindr there have been profiles by white gay men stating "not into Asians" and "not into blacks". My frat brother told me about an experience on one gay dating where he was called an "n&@gg4r" by a Caucasian gay man. So many different ethnic groups deal with racism in the LGBT community. Middle Eastern men are bashed by queer dating apps and are less likely to receive messages than white gay men.
Racial discrimination. I personally witnessed discrimination against another gay man a few years ago. I was with my friends in Times Square and we were waiting in line to get into a club. As we're waiting in line this white guy comes behind us. He stands in the line for a few minutes and then starts looking at everyone else in the line. After observation, he says, "This is the welfare line, I'm not going to stand on the line". I stood in disbelief(I really wanted to whoop his ass) knowing that the white guy himself has mostly been ostracized and marginalized for being homosexual. And so hearing this statement made me realize the hypocrisy and ignorance of society and that we still have a long way to go in fighting racial discrimination and prejudice.
Wrap up
In this blog post, I discussed black gay dating apps. Yes, the gay social scene can be messy and the gays can be shady. However, you still can find love here in New York if you plan and lay out a good dating plan.