As gay men, we can be extremely picky, especially when receiving gifts! In this blog post, I will mention some of the best gay gifts you can give.
I love to receive gifts which is my primary love language. I feel that the gifts you give to other people tell how you feel about that person. And, so you should always take consideration when giving gifts. This is especially important for us gays since we are very picky. If you planning to attend a gay wedding, need gay birthday ideas, or are just in the giving spirit keep reading.
The love language of gift-giving
Love is expressed in different ways. According to Gary Chapman, a renowned, therapist we show love to one another through 5 love languages which are words of affirmations, acts of service, physical touch, quality time, and gift-giving. So many gay people and I get excited when we receive gifts. Below is a list of gay gifts.
25 best gay gifts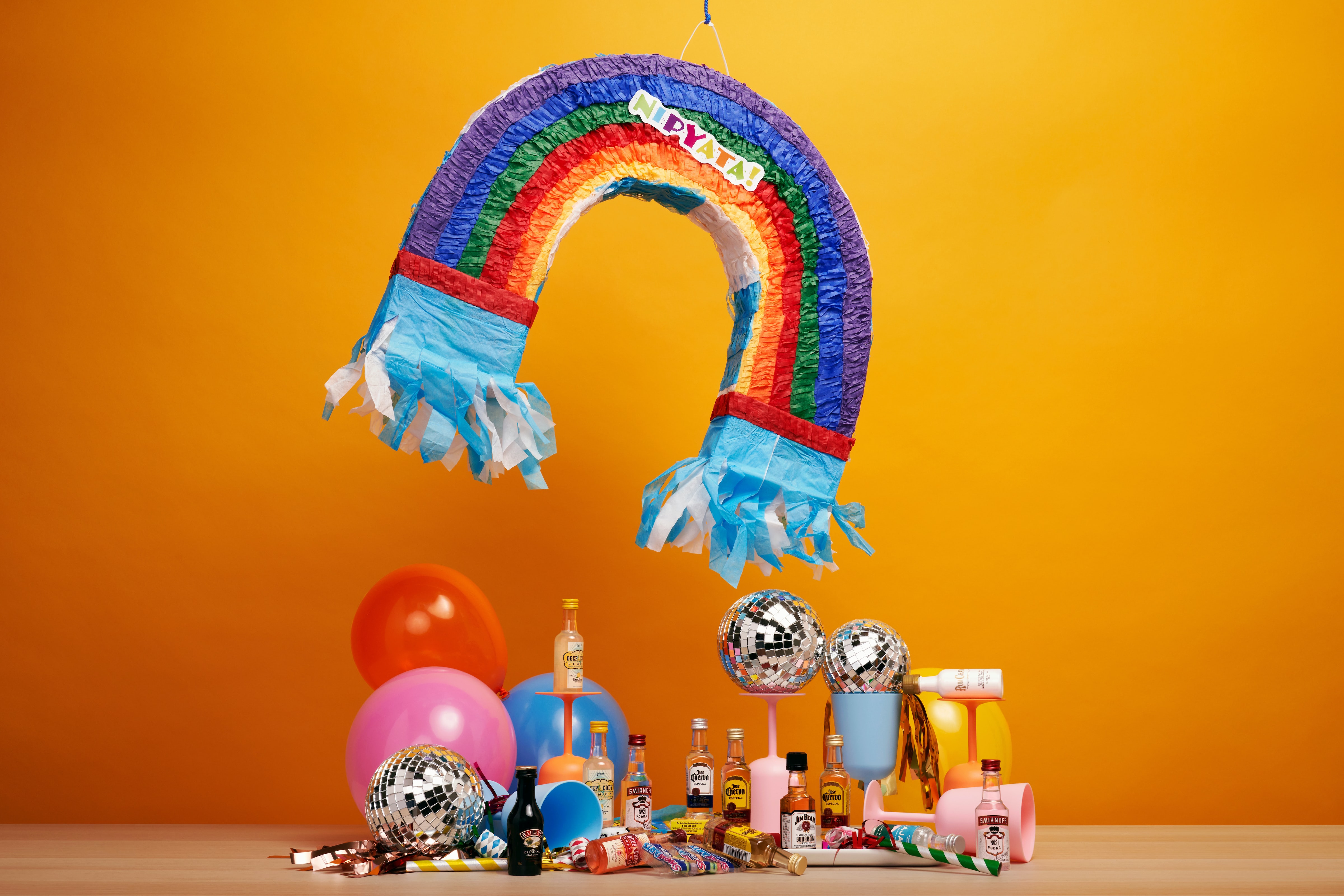 Gifts for gay best friends
THE HOUSE OF CERULEAN SEA
I did a survey of good gifts for a gay guy and I got mixed responses.
If you have a gay friend who enjoys reading, he will love this book. The House in the Cerulean Sea is about a lonely guy named Linus who is supposed to stop some dangerous kids from destroying the world. The conflict is that his love interest Arthur is trying to save those same kids. This book is a bestseller so you definitely need to get your hands on it.
MONOZO BEAD CHAKRA BRACELET
What gay men don't like sex? I don't care how religious or spiritual is all men, young and old, have sexual desires.
A lot of more are being more concerned with mental health and wellness. I think that's so awesome. Whether through religion or one's spirituality, it's important to take care of yourself through emotional and mental health. One popular way people have worked on their mental health is through chakras which involve positive energy.
The product above represents positive energy and the LGBT community. If your friend believes in chakras and is gay this would definitely be a nice gay birthday idea.
THE JOY OF GAY SEX
The book above is a sex guide but, more importantly, mental health. Sex doesn't just involve the physical but also the mental, spiritual, and emotional as well. All gay guys, especially those coming out of the closet, will benefit from the knowledge in this book. This book is not just full of general ideas by some random person. The book is written by Dr. Charles Silverstein who's a gay therapist and activist who's respected in his field.
THE SWEETNESS OF WATER
Oprah is really that bish! Just about anything she puts her name is worth checking out, especially the Oprah Book Club. The book club has been around since 1996 and has recommended some great books. One of the top 5 books is actually the book listed above.
The Sweetness of Water is about the romance between two men during the Civil War. Gay or not, you will enjoy the storyline in this book. Furthermore, The Sweetness of War will teach you about the Civil War and its effects.
Funny gifts for a gay friend
AMAZON.COM PRINT AT HOME GIFT CARD
It's too bad I can't show an image of this item. It's an Amazon gift card with different designs and one of them showcases gay pride. The design contains the text "Born this Gay" and an image of a chicken waving a rainbow flag. I love this design template because it has a huge catchphrase and the image is kid-friendly and cute.
If you decide to purchase the AMAZON.COM PRINT AT HOME GIFT CARD just make sure you choose the "Born this gay" design template. you can then purchase a gift card for up to $150.
Are you a gay guy that loves to show off your sex appeal? This shirt will help you. The shirt contains the like from the R&B singer Kelis which was a huge hit. The statement on the shirt means that your body attracts a lot of men.
The eggplant is a very popular emoji used among LGBTQ persons. So it only makes sense to create a shirt with an eggplant This shirt has a cute design and contains the love symbol.
Gifts for gay couples
KINGSIN COUPLES MAGNETIC MUTUAL ATTRACTION BRACELETS
Good gay wedding etiquette is giving cash of at least $100 or buying a cute, intimate gift whether or not you are attending the wedding. We, gays, love to look stylish, and so you must keep that in mind when purchasing a gift for gay grooms. This matching bracelet set puts that flair in an outfit. The set has one black bracelet and one white bracelet, with each containing a rainbow bead. What I like about this set is that it comes with a cute brown envelope with a super sweet message. You can give this gift to a gay couple, family member, or friend.
For many men, especially gay men, sex is important. One of the first questions a potential partner will ask me is my sexual position, whether I'm a top or bottom. In most gay relationships, there is a top which is someone who gives anal penetration, and a bottom who enjoys being penetrated. And so, having pillows named 'top' and 'bottom' would be fitting for a gay couple.
The pillows are in a nice, sexy font.
GAY MEN ENGAGEMENT WEDDING PRESENT
This is a steel can holder that you can give to a gay couple who's engaged or married. The can holders are labeled, "I'm His".
MR AND MR BEER TUMBLER SET
A good wedding gift is something that's practical and doesn't just sit on a shelf or in a drawer. The appropriate amount for a wedding gift is $100. But there are certain wedding gifts that you can give to a gay couple that costs less. This is such a cute wine tumbler set for that special occasion or even an anniversary. What I absolutely love about it is that it comes with a rainbow pride bag. The cups are named Mr. Right and Mr. Always Right. This is great for that sassy couple.
I CAN'T EVEN THINK STRAIGHT KEYCHAIN
This keychain is a gay pride gift for those with a sense of humor. It's made of stainless steel so it shouldn't rust. This is a practical gift that you can pretty much give to anyone.
Gay gifts for boyfriend
I know a lot of gay men that love jockstraps. Personally, I really don't like them. A lot of them just look tacky. I even told a guy I was dating that if he wears a jockstrap that I would kick him to the curb. But the BOW TIE BRIEFS POUCH THONG is super cute.
The item can be worn for special occasions and events like bachelor parties, Valentine's Day, and sex parties. It's lightweight so it'll feel comfortable on you. The best thing about the jockstrap is that it's inexpensive.
ARJEN KROOS MEN'S JOCKSTRAP UNDERWAR SEXY MESH JOCK STRAP
Us men are visual creatures and get excited to see hot bodies in underwear. If you're in a relationship, you can easily get that excitement by purchasing gay underwear for your boyfriend. The Arjen Kroos is a best seller on Amazon. Many gays love jockstraps, so I added this product to this list. The underwear is made of mesh and comes in different colors.
WET PLATINUM SILICONE-BASED LUBE
We've all had the experience where we wanted to have sex with someone, but things go awry. One common issue in the bedroom does not have the right lube. I'm all about safe sex and making sure to use the right lube to make sure the condom doesn't break. One of the best lubes to use is the Wet Platinum Silicon-Based Sex Lube. The product has thousands of good reviews on Amazon, so you definitely won't be disappointed with the product.
Subtle gifts for gay persons
STAINLESS STEEL TUMBLER
Gay men enjoy sexual activities including erotic gay massages and more. And we a lot us enjoy drinking wine. This gift jokingly hints at those two activities. If your friend has a sense of humor, he will enjoy this wine glass. If your friend is having a down day, he can grab a drink and laugh at the message on the glass.
This is another subtle gift that you can buy for a friend. I would advise you to buy it for a close gay friend
Best housewarming gifts for gay guys
MASSAGE GUN
I enjoy going to gay massage NYC spots. Massages are relaxing for the mind and body. If you have a gay friend that doesn't like going out, there is a nice alternative to a gay massage spot. And that is a massage gun.
The massage gun listed above can massage all parts of your body. A lot of people have purchased it on Amazon, and it's been getting good reviews. The best part about this product is that it has a travel case so you can bring it anywhere you want.
NATURAL BAMBOO CHEESE ADN BOARD ADN CUTLERY SET
There are some of us gay men that enjoy the finer things in life. This includes food, fashion, and accessories.
Personalized gay gifts
PERSONALIZED CUTTING BOARD
Even though a gift may be expensive, that doesn't mean it's from the heart (unless it's Burberry). You can express sincere appreciation to someone by buying a personalized gift. This type of gift usually has a person's name or picture.
The cutting board pictured above is a cute personalized gift. The product is meant for a couple, so you can put the gift recipient and their partner's names on it. It's a bestseller on Amazon so make sure you get your hands on it.
Coming out gifts
THIS BOOK IS GAY
Coming out of the closet is a wonderful thing. But for many of us gays, even the older ones, coming out can be a dreadful process if we have been dealing with homophobia all of our resources. I'm a gay coming out coach so I can help you but the product is a great resource. This book is gay is a book that will spark your interest whether you're gay or straight. The book is about the LGBTQ community and talks about how to come out as gay, how to meet other gays, and how to practice safe sex.
STRAIGHT OUTTA THE CLOSET SHIRT
To me, this shirt is fire! I don't like clothes that are very flashy and loud! But this shirt speaks to me. The words "straight outta" used to be trending but are still relevant today. The whole phrase "straight outta the closet" encourages a gay person to be their true authentic self. What's also great about the shirt is that it shows gay pride but has rainbow colors.
Gifts for my gay brother
RAINBOW LGBT PRIDE HANDMADE BRAIDED BRACELET
This bracelet is cute and simple. A lot of people have bought it and used it for different occasions including weddings and Pride festivals. The bracelet has a metal clasp, so you won't have to struggle to put it on or take it off. Best of all, it's cheap and costs under $10. If your brother is openly gay, he will love this gift.
FLAGLINK GAY PRIDE FLAG
Gay pride means feeling good about being part of the LGBTQ community. The most common way LGBTQ persons show gay pride is through the gay pride flag.
If it's happy pride month which is in June, the rainbow flag is a perfect gift to give a friend. The rainbow flag means lesbian, gay, bisexual, and transexual pride. The flag is good quality and costs only $5. What's great about the flag is that it comes in both rainbow colors and black and brown colors which represent the black lives matter movement.
REAL BLACK LIVES MATTER SHIRT
Gay pride clothing allows us, gay persons, to express ourselves. There are tons of gay pride clothes out there, but this shirt definitely caught my eye. On the shirt, there are beautiful messages like "kindness is everything" and "black lives" in all colors of the rainbow. The shirt is under $20, which is a steal.
I love to keep myself well-groomed. There are days when I look a mess but for the most part, I try to maintain a clean look. This is the case for a lot of gay men I know. If your brother is a stylish gay man he would enjoy the FULLLIGHT TECH BEARD KIT.
The beard kit is full of all sorts of items including a scissor, brush, beard oil, and beard wash. The kit event comes with a storage bag which makes it convenient for travel. The best part is that it's affordable. If you're one of those guys with a hairy beard or just looking sharp you should definitely purchase this gift.
Gifts for parents of gay children
THIS IS A BOOK FOR PARENTS OF GAY KIDS
Raising a child is not easy. A child requires a lot of physical and emotional attention. Raising a queer child is even more difficult since they are more prone to discrimination and hatred because of their sexuality. There aren't too many guidebooks for parents of gay children. Fortunately, This is a Book for Parents of Gay Kids book is a great resource.
Gay gifts for girlfriend and gay daughter
GAY GIRL, GOOD GOD
Most of my content is geared towards gay men, but here and there, I do show love to my gay women. If you are a woman looking for a gift for your girlfriend, you can buy the book Gay Girl, Good God by Jackie Hill Perry. The author is a black woman who has written several books. She also raps.
HIGH WAIST YOGA PANTS
I'm a gay man but still, look at women's bodies. I love seeing a female with a nice curve. One product that emphasizes those curves is the product above. This would be a great gift for any female that works out and does yoga. The pants come in different colors and are very affordable. If you have a gay girlfriend or tomboy girlfriend with a nice physique, the leggings would be a nice gift for her.

Wrap up
Gift-giving is a way to show love and affection. The gifts I listed above are gifts that I would enjoy having myself and would give to another gay person. If you need gay birthday ideas or plan to attend a wedding or anniversary, you should refer to this blog post.