Want to know some of the sexiest men alive in the gay community? Check out his list of hot gay men in the spotlight.
Beauty is in the eye of the beholder. No matter your size, shape, and color we are all beautiful. But if you want to see sexy then check out the images below. In this blog post, I listed (in random order) some sexy gay men.
15 hot gay men in the spotlight
1. Kash Dinero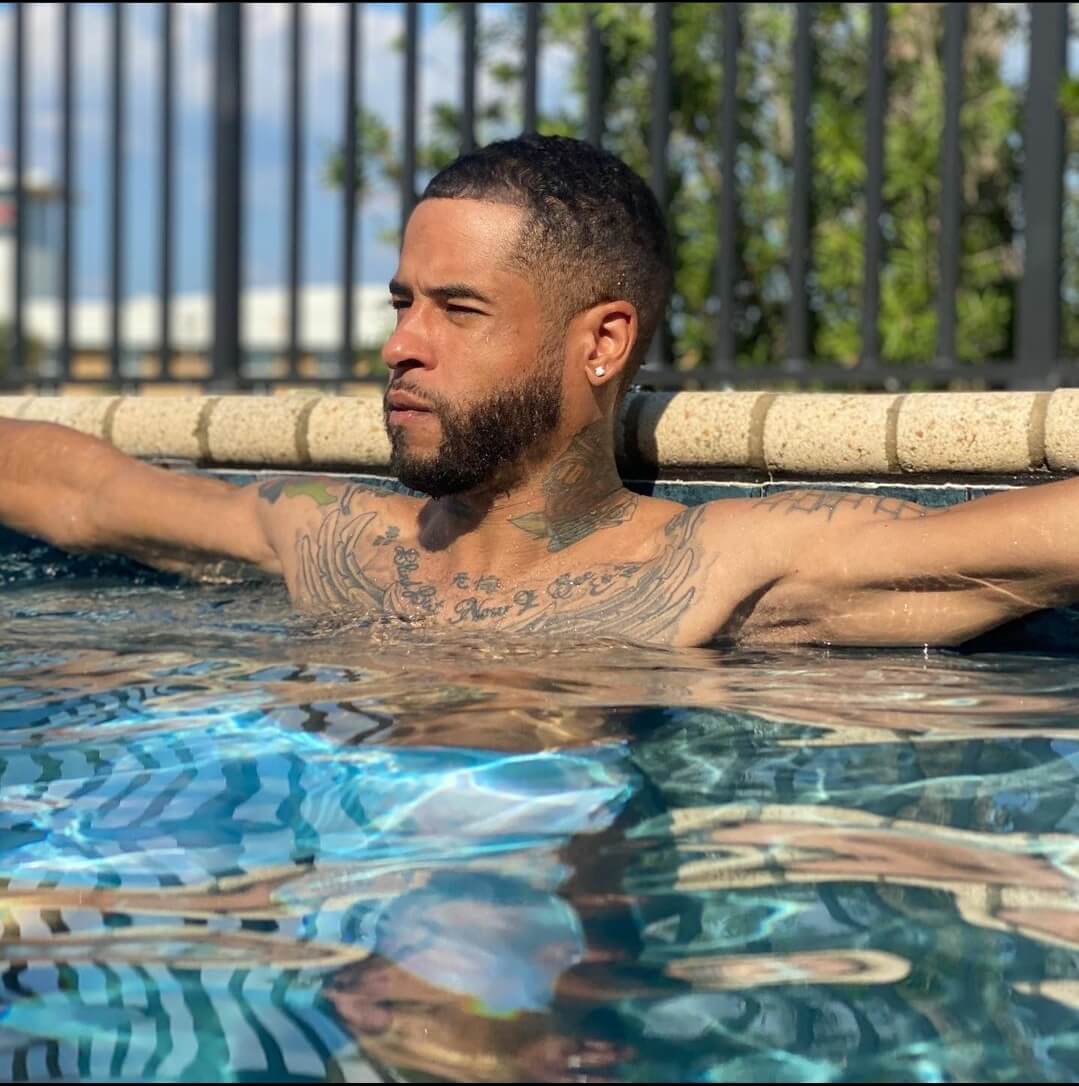 Kash is a black gay influencer who lives in Atlanta. He's a popular porn star but has a mix of talents outside the bedroom. No shade. He actually can sing and has acted.
His most recent sighting is on the black LGBTQ reality series, The Circle. Kash has a spicy Twitter so make sure you view the account behind closed doors.
2. Christopher Milan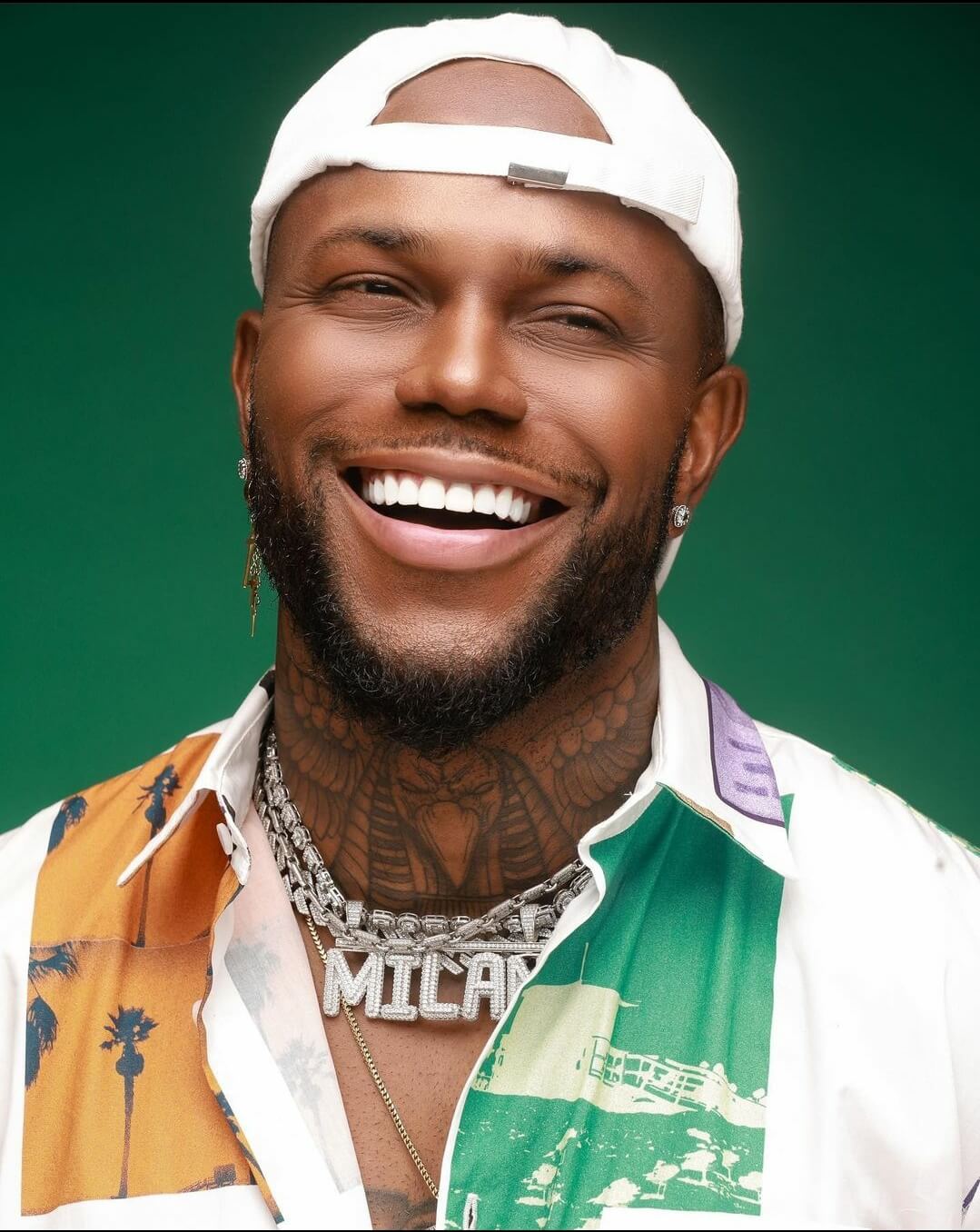 Christopher Milan is one of the most black gay influencers. He's known to host black gay events during Black Pride and other occasions. Christopher does a multitude of other things including rapping and rapping. He even has his own comic series called Ragnorak. I remember first seeing Christopher on the black reality show Love and Hip Hop: Los Angeles. On that show, Christopher played himself and was in a same-sex relationship with another black gay rapper. Christopher currently lives in Atlanta and continues to remain relevant. What I like most about Christopher is that he seems genuine and doesn't act Hollywood as you see some other celebrities act. I've actually seen Christopher at a black gay brunch day party a couple of years ago in New York City. He was very chill and was in the midst of the crowd without any security.
3. DJ Richie Skye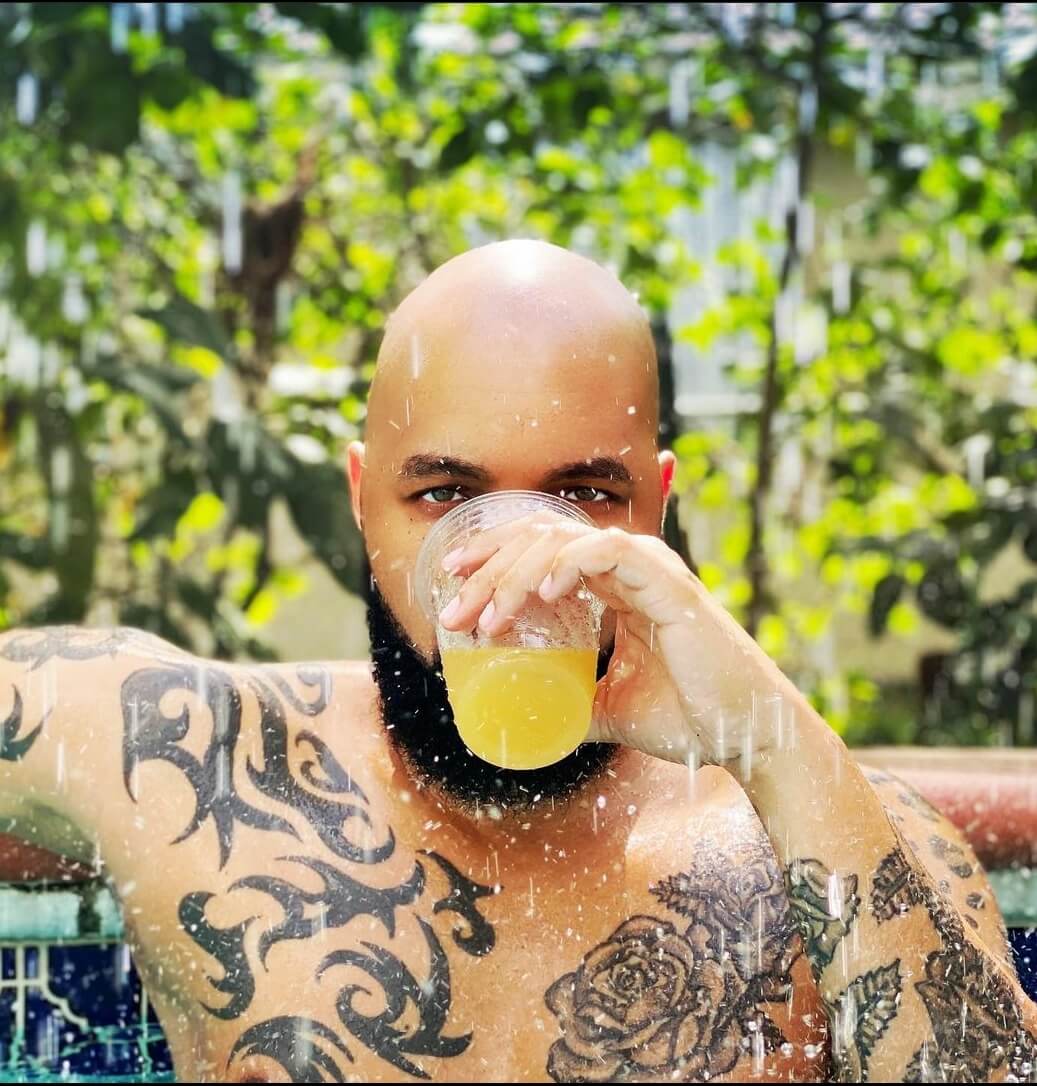 If you watch Bravo TV you must have seen DJ Richie Skye. He's a black gay influencer who currently lives in Los Angeles. He's a media and social personality that has appeared on tv including Daily Flash and Bravo TV's Stripped. Since an early age, Richie has been fit to sip tea and give celebrity talks. He does a live show in which he talks about celebrity gossip and entertainment news. He talks a lot about the Real Housewives so if you're interested in that show you would definitely enjoy his Youtube channel which has millions of views. As you can guess by his name he also deejays.
4. Darnell Moore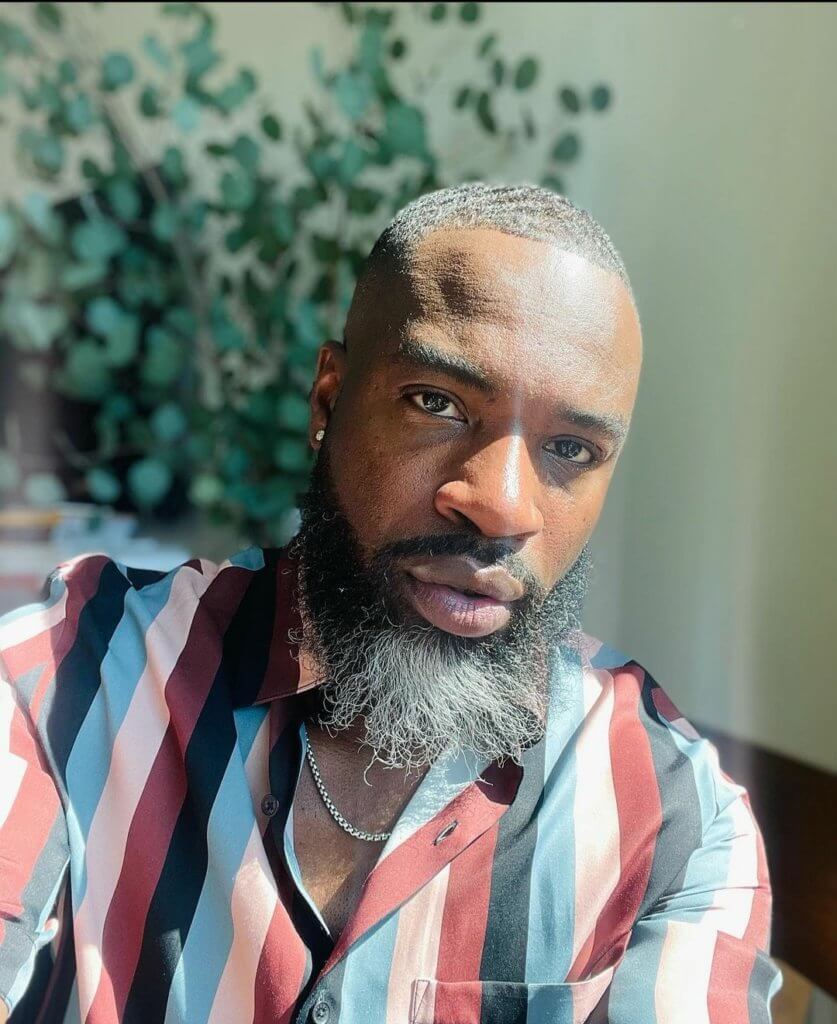 Darnell Moore is a black gay male from Newark, NJ. What I like about Darnell is that he's definitely woke and strives for gay liberation and equality for all black persons. Darnell is an author and black queer activist. He's most known for his book, No Ashes in the Fires. And baby let me tell you that book is deep. He lived a rough life not only as a black man but as a homosexual. In one chapter he talks about bullying and describes a moment where he's bullied and is almost being lit on fire by some homophobic individuals. I've seen Darnell Moore one time in West Harlem speaking on the state of the black LGBTQ community. He seems like he actually cares about the community and wants to uplift us.
5. Arquez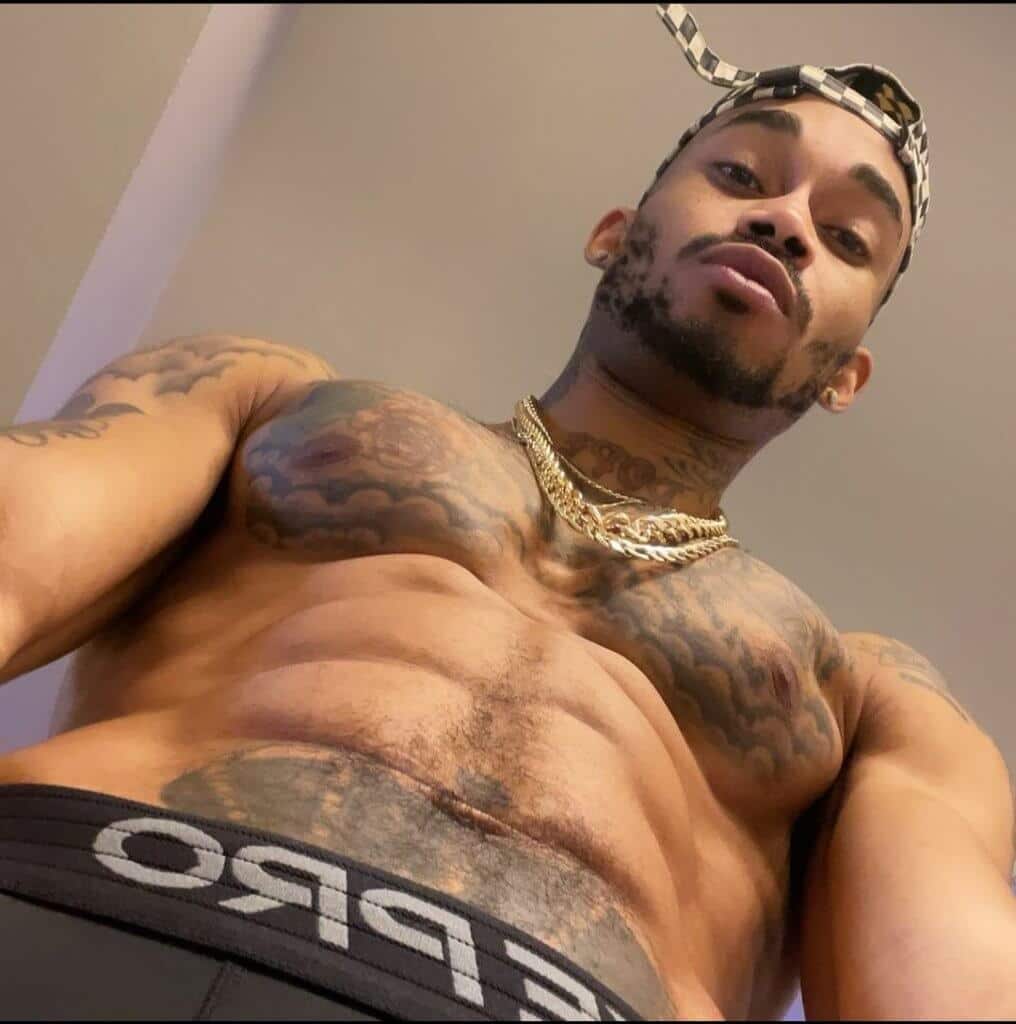 Arquez is a sexy black gay guy. He's been involved in a couple of black gay porn films. I saw Arquez at an event by Mobitalks, a black queer event producer. He looks as good in person as he does on film.
6. Rico Pruitt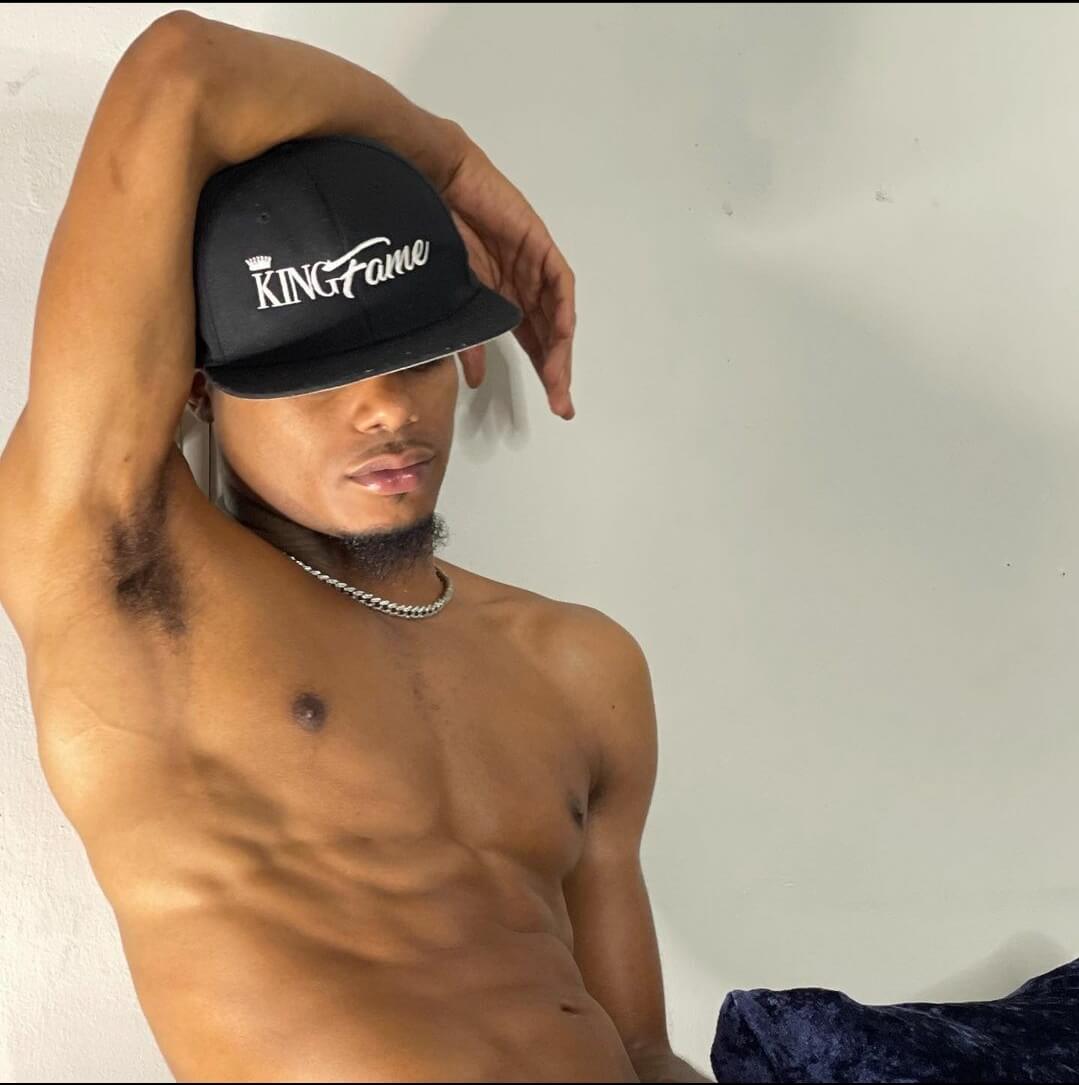 Rico Pruitt is a young sexy black gay Instagram influencer. I think I've seen him once at Langston's which was a black gay bar in Brooklyn. Rico Pruitt has hosted many Black Pride events and parties. He's also been in a few porn films with hookup scenes featuring past lovers.
7. Antonio Brown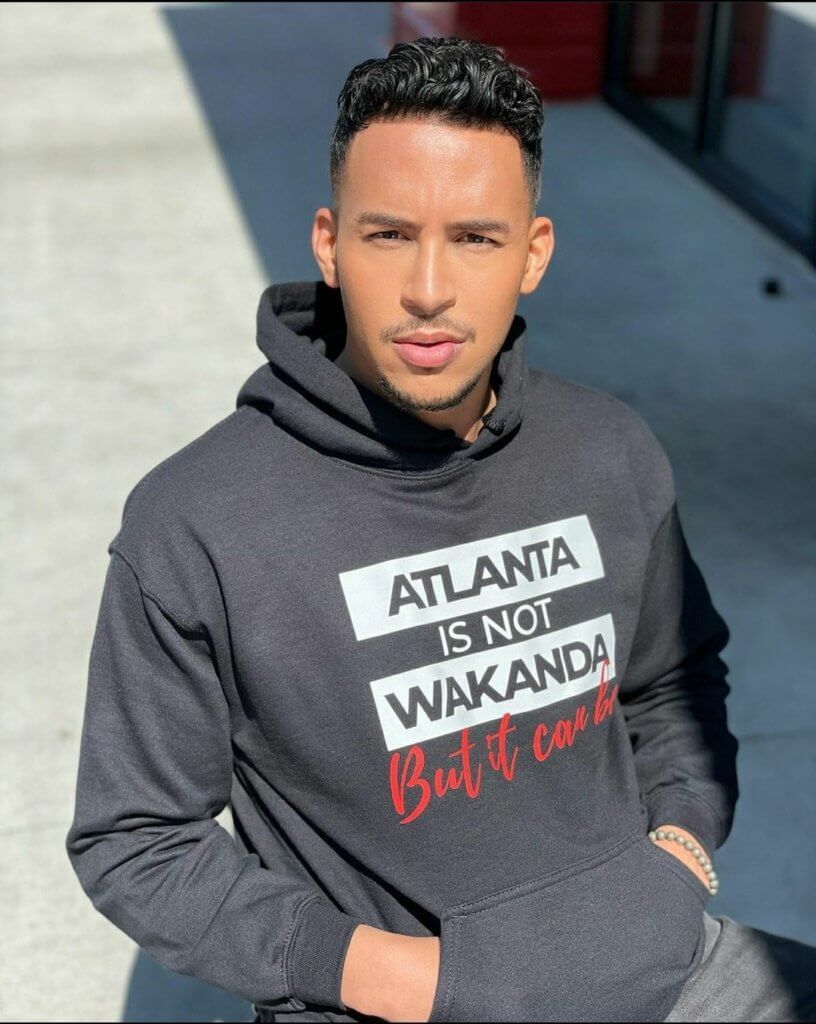 A lot of gay men are still stereotyped as having jobs in fashion and entertainment. Well, we work in a variety of different jobs and occupations. Antonio Brown is a perfect example. Antonio is a bisexual black politician currently residing in Atlanta. This is remarkable since there aren't too many black bisexual/gay politicians. What's even more interesting is that Antonio is young. There were some claims that Antonio was a scammer but what politician doesn't have skeletons in their closet?
8. Jacen Bowman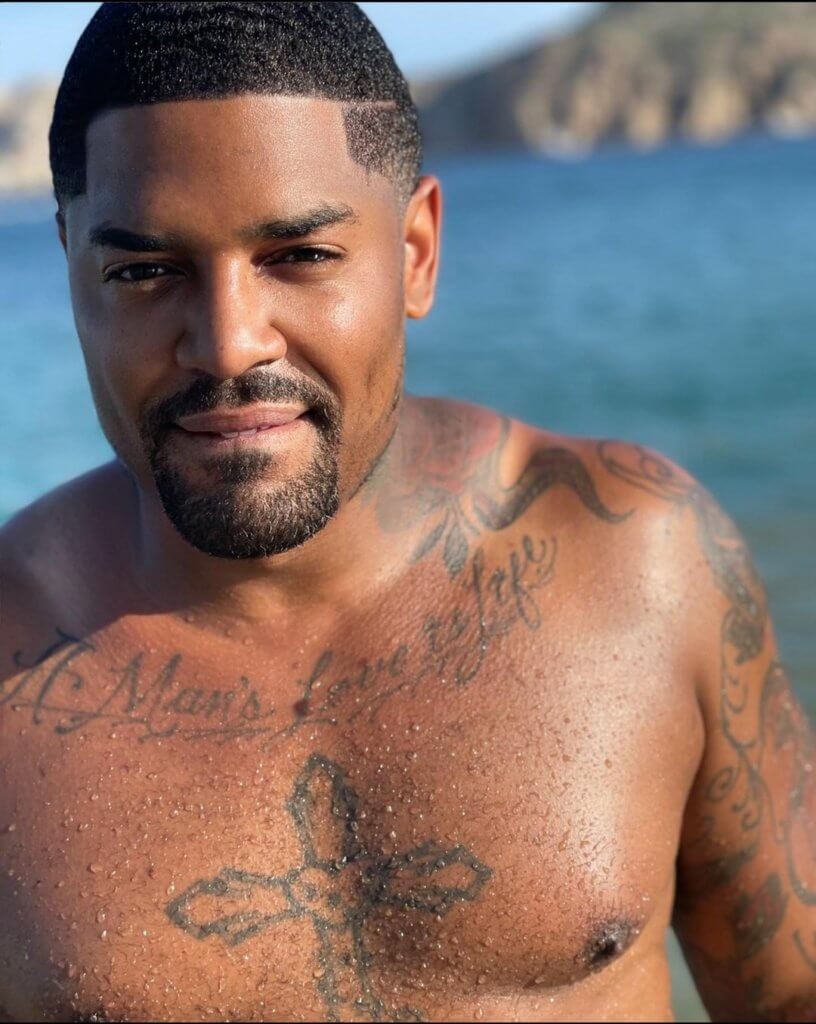 Jacen Bowman is a black gay makeup artist. Male makeup artists are stereotyped as being slim and overly effeminate but Jacen is just him. He was born and raised in Philly. Before Jacen became a makeup artist he planned to be a journalist like his dad. But that wasn't in his heart. Jacen went to Delaware State but dropped out which in hindsight was a blessing. He later went to beauty school and the rest is history. Jacen has worked with so many ALIst celebrities including K Michelle, Tweet, and Tyson Beckford. He even worked with Hilary Clinton while she was campaigning for President of the United States. Jacen has a massive following and is one of the biggest celebrity makeup artists.
9. Gee Smalls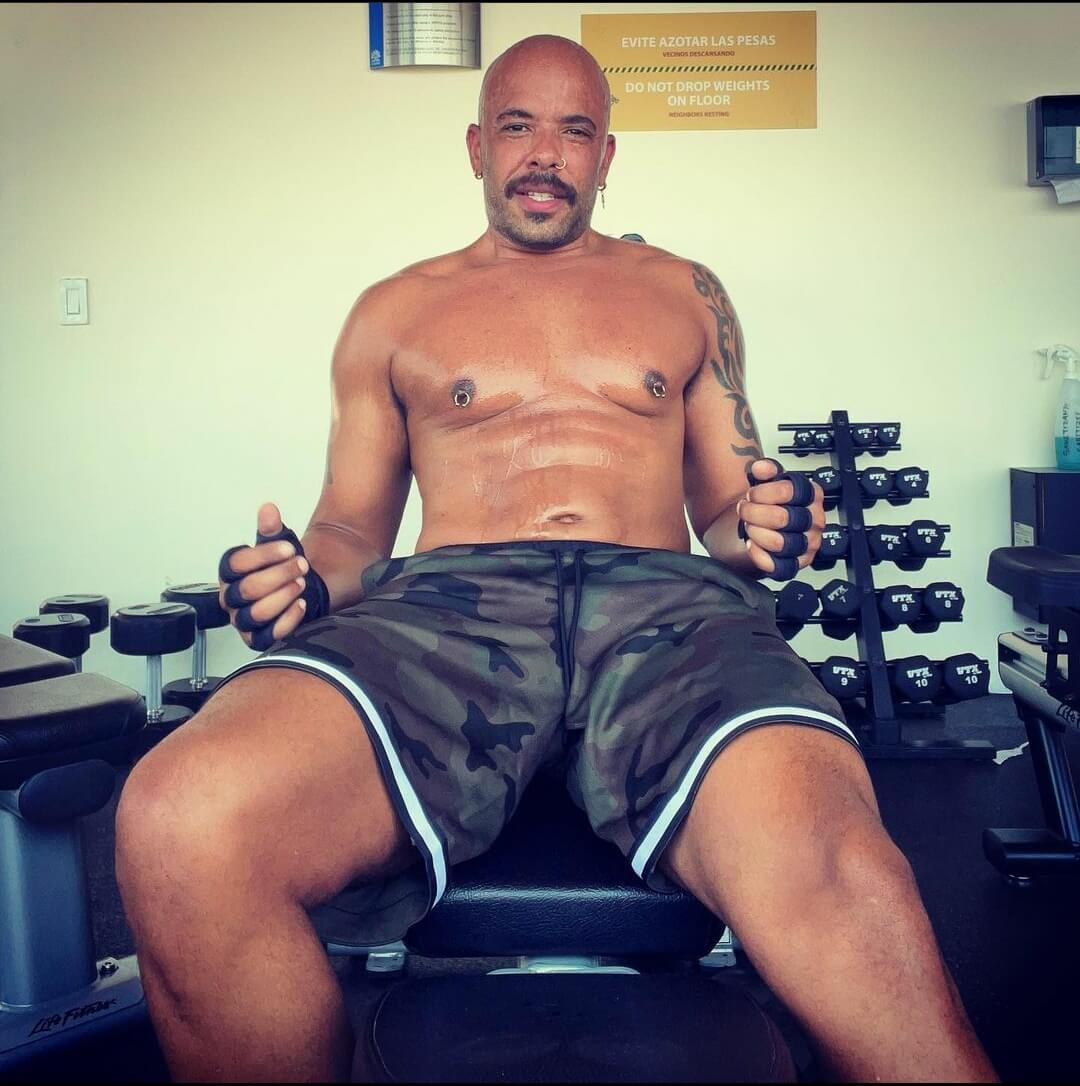 Gee Smalls is the prime example of a black gay entrepreneur. He's a writer, media personality, and owner of two restaurants in Atlanta. Before COVID he used to host a black gay event called the Gentleman's Ball. The event honored black LGBTQ persons in different industries and helps raise funds for a mentorship program for young LGBTQ persons. Gee is also well known for his book Black Enough Man Enough. In the book, he talks about being a bisexual man and going through the same b.s a lot of us black gay men deal with toxic masculinity and bigotry.
10. Darryl Stephens
If you watched the black gay tv Noah's Arc then you know Darryl Stephens. He's the black gay actor that plays the main character, Noah. Darryl has acted in other shows and films but he's most famous for Noah's Arc. What some people may not know about him is he also sings. Also, Darryl is passionate about helping the LGBTQ community and is all for gay liberation.
11. Ricky Martin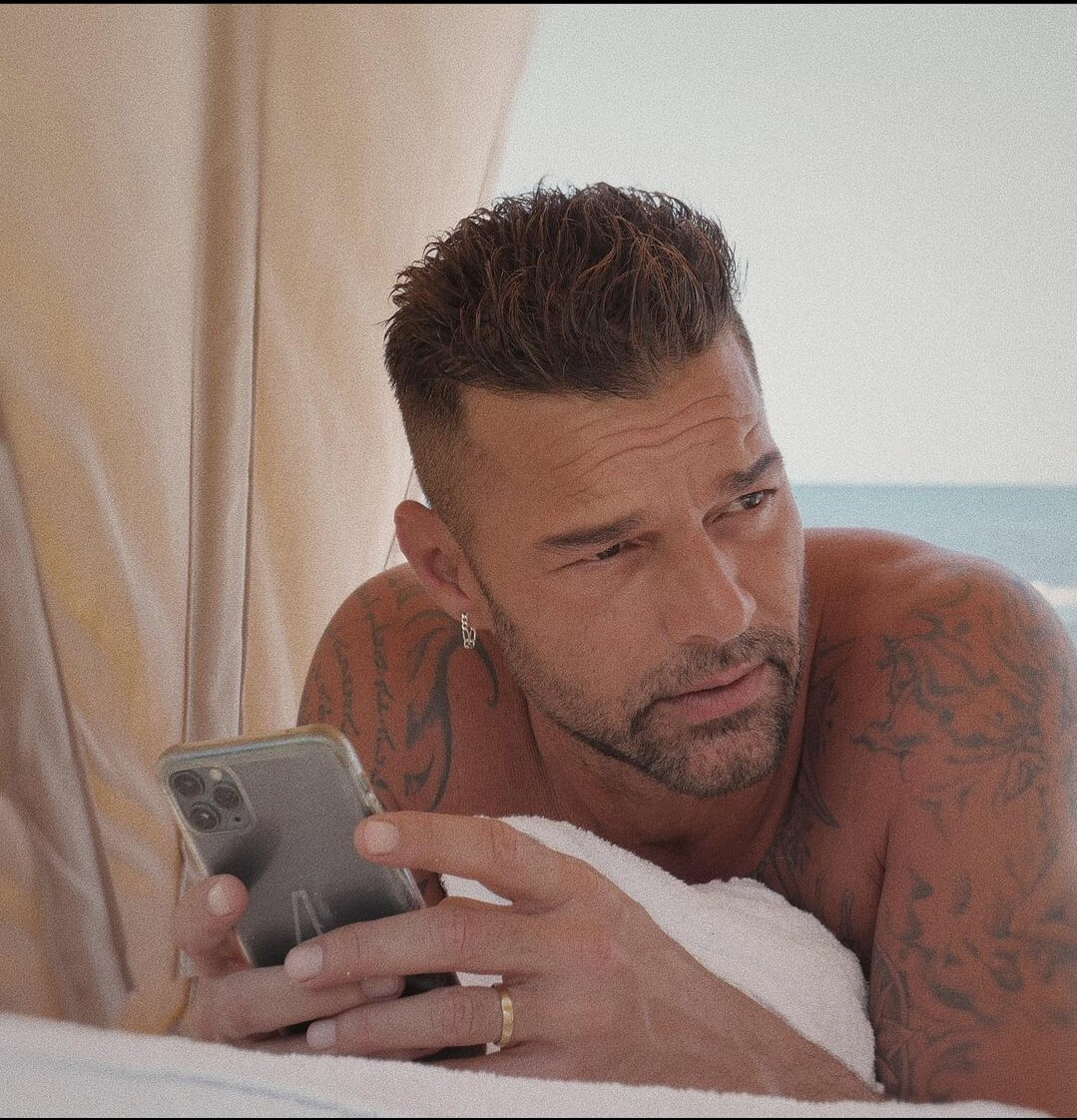 Que Lindo! Ricky Martin is a popular gay Latin singer. I can still remember singing and dancing to his songs in middle school. The song Livin La Vida Loca was so popular and catchy that both my heterosexual and homosexual peers were singing it. What I admire about Ricky is that like the other openly gay men on this list, he has the courage to reveal his sexuality. I come from an Afro-Latino culture which is very machismo so I could imagine the homophobia he dealt with. I haven't really followed Ricky Martin but I do know that he's in a same-sex relationship with his husband Jwan Yosef.
12. Neil Patrick Harris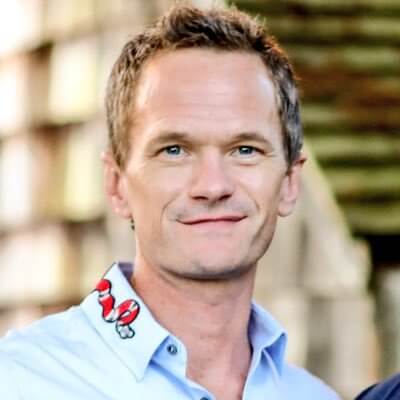 Some of you may wonder why the hell is that guy on this list of hot gay men. Well, he's cute to me. Neil Patrick Harris is another gay actor in the Hollywood film and tv industry. I remember Neil from the TV show Doogie Howser. In the show, he plays a teenage doctor! It wasn't till Neil become an adult that he came out as gay. I can imagine how he felt when he came out of the closet since I had a similar experience. Neil is now married with two children
13. Lee Daniels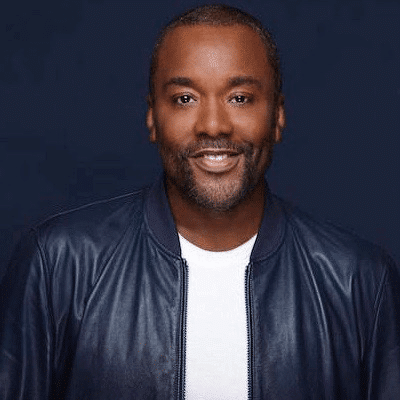 There's a saying that black don't crack and that's definitely true. Lee Daniels is in his 60s but looks decades older. For those that don't know Lee is a black gay Hollywood director. He's directed some great movies like Precious and The Butler One of his most famous films is Monster's Ball which Halle Berry is in. Chile, let me tell you that the sex scene with Halle Berry and her partner is quite interesting. What I like about Lee is that his films are relatable to both heterosexual and homosexual persons. I've noticed that some gay directors tend to focus too much on the lives of gay and lesbian persons. Yes, the LGBTQ community is important but films can just be entertaining with other groups of people.
14. Terrell and Jarius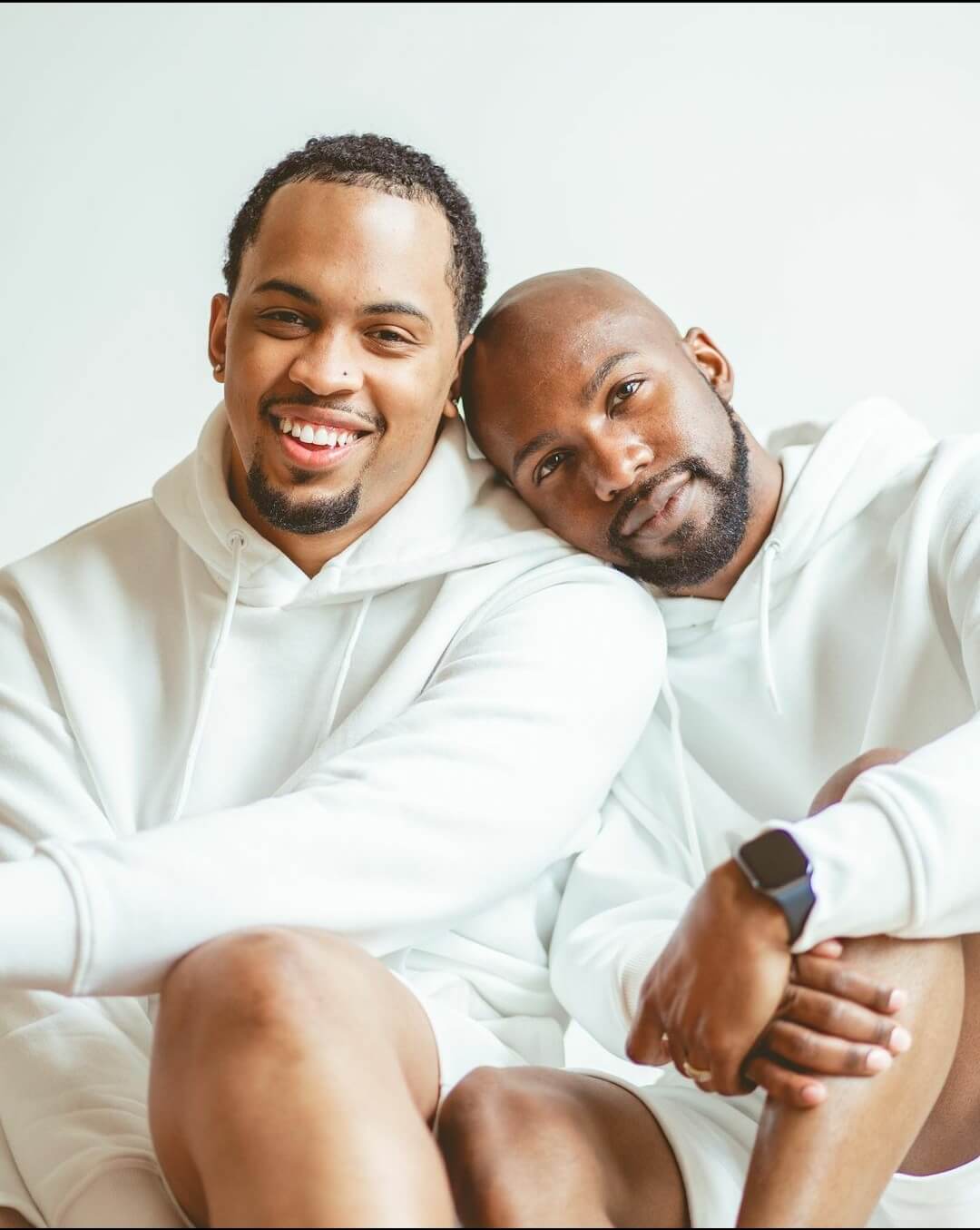 Terrell and Jarius are a black gay couple who are dominating the social media scene. These hot gay men of color are definitely an inspiration for me. They are making a good living as social media stars with more than hundreds of thousands of followers on their Youtube channel and Instagram. What I really like about them is that represent a positive image of a black gay family. There are not many black gay relationships I have seen in public and I see fewer images of black gay parents. And so, seeing Terrell and Jarius with their two kids hits a special place in my heart.
15. Jonathan Bennett
I love my Latin men but I'm attracted to men of all races. For instance, Jonathan Bennett is a white male that I find very attractive. He's a gay Hallmark actor and model. I remember seeing him in one of my favorite movies Mean Girls. Yes, that movie was great. Jonathan played the love interest of Lindsey Lohan's character. He has been in other films including Cheaper by the Dozen 2 and Pain in Full (not the gangsta film with Camron). One of Jonathan's most recent roles was in the LGBTQ Hallmark movie The Christmas House. In that movie, Jonathan played the lead character, Brandon.
Wrap up
I just listed a few hot gay men. Not only are these attracted men but some of them have contributed to making lives better for LGBTQ persons. Darnell Moore and Gee Smalls have stood up against anti-LGBTQ laws and support gay rights.
To get more information about celebrities and entertainment news you can subscribe to my newsletter.