Do you have a sexual fantasy you want to fulfill? Do you want to go to the gay bathhouse in NYC? Read this gay sauna & gay bathhouse guide.
Sex is an experience that all types of people enjoy. Male, female, gay, bi, or straight we all get sexual urges. Even some of us religious and church-going folks have sexual appetites. My only advice is to always practice safe sex. If you're a gay man living in or visiting New York City you can get that sexual release at a gay bath house.
What's a gay bathhouse?
Gay bathhouses, gay senos, and gay saunas are legal establishments where gay men can meet and hook up. These men come from all walks of life including blue-collar workers, lawyers, and even politicians. If you don't want to hook up you can actually have conversations with like-minded gay men who are there There are different parts in a gay bathhouse including a shower, steam room, locker room, and private room. There is even a lounge that shows gay porn.
Why should you go to a gay bathhouse?
Gay bathhouses are known as places where you can hook up with other men. Some would argue that these venues promote promiscuity but that's not actually true. Gay bathhouses are needed and here's why:
It's a safe space. Even though New York City is gay-friendly hate crimes do happen against gay men. Openly gay men still do get verbally and physically harassed. Gay bathhouses are safe spaces where gay men are safe and protected. They can be 100% themselves without fear of attack.
You can meet other like-minded men. Besides being a safe space a gay sauna is a place where you can meet other cool gay men. You would be surprised at conversations that take place in a gay sauna.
Fulfill your sexual fantasy. At a gay bathhouse, you'll meet men into all different types of fetishes and kinks including leather, bondage, foot lovers, etc.
Best time to go to a gay bathhouse
The best season to go to a gay bathhouse in NYC is during summer. More people are inclined to come out when it's hot rather than during the colder seasons. The best month to go is during June which is Pride Month. I've passed by gay bathhouses during those times and they were packed. The con is that it's harder to get into these places and the lines to get in are long.
During other seasons you would still have the opportunity to hook up with men. I would suggest going on Fridays or during the weekend in the evening so you would have a better selection of men to choose from
Types of men you'll meet at a gay bathhouse
There are so many types of men you'll find at a gay bathhouse. Here are some:
Power bottom– You'll find this guy with his buttocks sticking out of his room ready to be plunged by anyone or anything
Shy twink– This guy wants to hook up but usually just stays in the corner or any isolated area.
The prude– He is pretty much there for entertainment and doesn't want anyone to touch him.
Hypersexual– This guy is trying to hook up with anyone he literally gets his hand on.
Gay bathhouse in NYC
East Side Club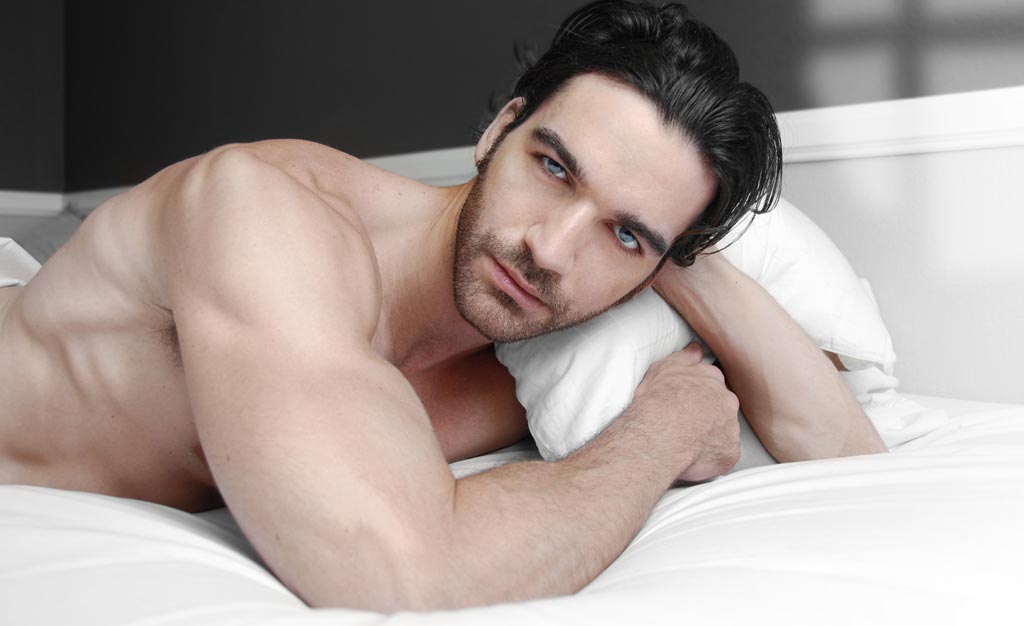 The East side club is like the palace of gay bathhouses in NYC. The venue is located in Midtown Manhattan on the 2nd floor of a building. It's about $35 to get in if you just want a locker to hold your items. Once you get your key you are given a towel. You then undress to your underwear or fully nude with a towel around your waist..
There are plenty of spaces including lounge rooms, private rooms, and shower stalls. You can either choose to have a private room or locker.
East Side Club has mostly a white clientele but you'll find other guys of guys including black, Indian, and Latinos. There are hot guys that come by depending on the day and night you come.
Sections in a gay bathhouse
There are different sections in a gay bathhouse & gay sauna you can go to for relaxation and excitement. Here are those areas:
Sauna– Most of the time the saunas are broken in a bathhouse. I haven't been to one gay bathhouse in NYC with a sauna that is shut down.
Shower– The shower area is where of course men wash. It's usually set up with open shower stalls.
Pool- Modern gay bathhouses may have a pool. Flex spa in California actually has a decent size swimming pool.
Tv room– The tv room is usually where guys go to relax. The television will show gay porn so if you want to jerk off you can go to the tv room.
Gym– If you're looking to work out and show off those muscles the gym is the perfect place to go. You can find men here where you can actually talk and have good conversations.
Bathhouse means "buildings equipped for bathing". The first bathhouses were built in Rome during the second century BC and were actual places where people went to bathe and clean themselves; the oldest bath was built around 2500 BC. Bathhouses were also places where people socialized and gathered. Bathhouses in Rome were lavish and included open courtyards and hot springs. Homosexuality wasn't really taboo during those times of the Roman Empire so a lot of men did hook up with each other.
What to wear to a gay bathhouse
You should come to a gay bathhouse with clean and comfortable. Once there you can put on a jockstrap or underwear. There are guys that walk around barefoot but I would advise to bring slippers. A lot of nasty things go on and you wouldn't want to step in someone's mess.
Gay sauna etiquette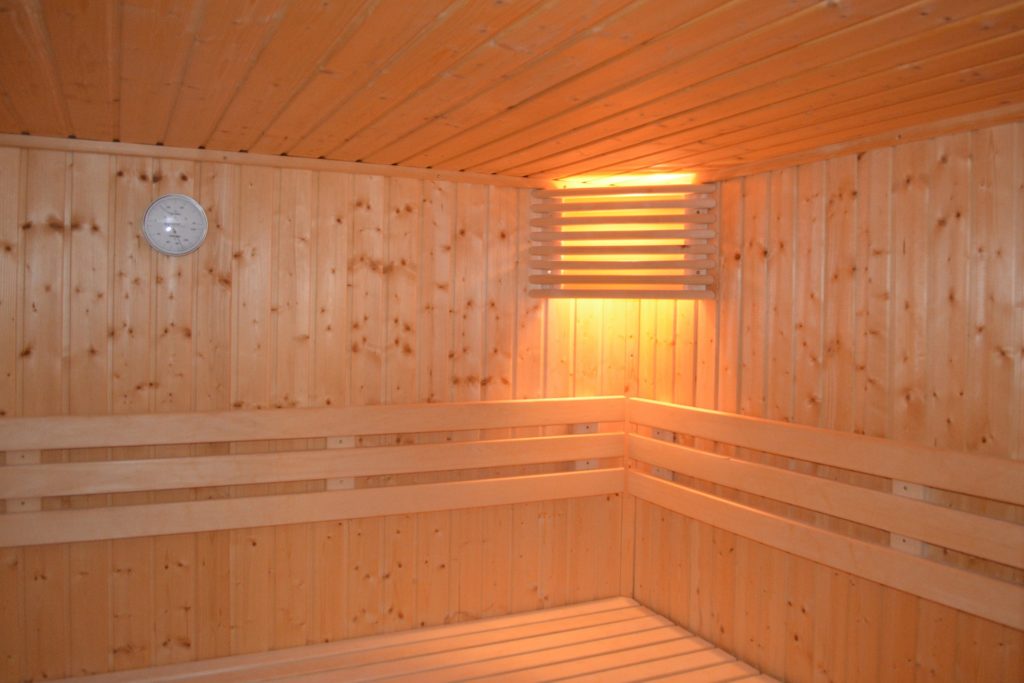 There are rules to follow when being at a gay bathhouse & gay sauna. You can expect a lot of gay hookups, intimate encounters, and voyeurism at a gay bathhouse. Even though gay sex is rampant in those venues that don't mean you should be a savage and just randomly grab other men. There are other things to keep in mind when cruising or just being in a gay bathhouse/gay sauna. Here are some tips to follow:
Wear slippers or flip-flops. You are not waking in a palace. Yes, most gay bathhouses have a cleaning staff. But that doesn't mean that the place is completely sanitary. Gay bathhouses are open to the public so anyone can come to the facility and some are just plain nasty. Stains and other types of liquids(leave that to your imagination) can spill on the floor. In order to avoid getting any type of infection on your feet, it should always be covered even if you're in your own private room. Most bathhouses require you to wear something on your feet. Unless, you're going into a sauna, pool, or shower you should not walk around barefoot.
Do not grab anyone. I've had the experience once or twice where a guy grabbed me and almost had to push him away. Even when you're cruising you should be respectful of other gay men. If you're interested in someone give them a glance and wait for their signal to engage in a sexual encounter.
Do not stare. Starring is creepy and sometimes makes a person feel defensive. If you're looking to hook up with someone give them a quick glance. This works well with flirting as well.
Practice safe sex. Whether you're engaging in oral sex or sexual intercourse with other men it's important for yourself. Even if you don't plan to have any sexual encounters still carry condoms and use Prep.
Other Gay NYC Cruising Options
Sex Parties
Gay bathhouses & gay saunas around the world
Flex Spa- Los Angeles, California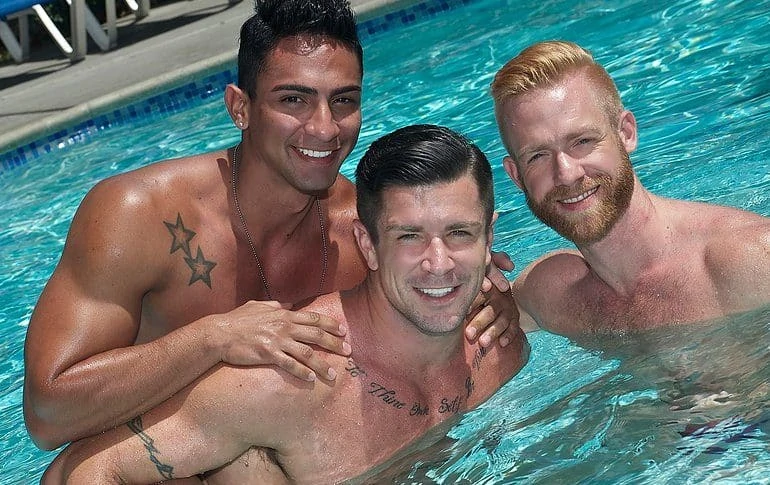 Being that there is only one gay bathhouse in NYC I would recommend you travel to other cities. Los Angeles has a couple of cruising spots and one of them is Flex Spa. I went to this spot a few months ago as recommended by my cousin. It was a Saturday night and after I went out to eat I headed to this spot. The entrance to the bathhouse is in a parking lot. I was so shocked when I got there. The line was very long and I almost waited about 3 hours to get to the entrance. You would And so I left and went back another day.
Steamworks- San Francisco, California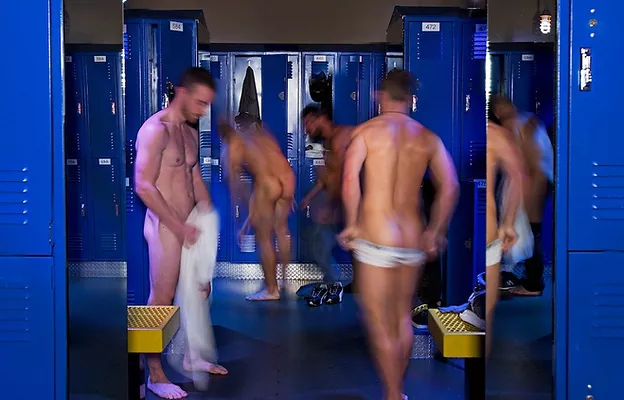 A few decades ago there were gay bathhouses scattered in San Francisco. During the AIDS crisis in the 1980s, many gay bathhouses were shut due. Strict regulations such as no private rooms and safety monitors were made against these bathhouses to encourage safe sex. Today, one of the few gay bathhouses in San Francisco is Steamworks. The venue is in other cities including Toronto, Seattle, and Chicago. There is a locker room, pool, and private rooms.
Krubb Bangokin- Bangkok, Thailand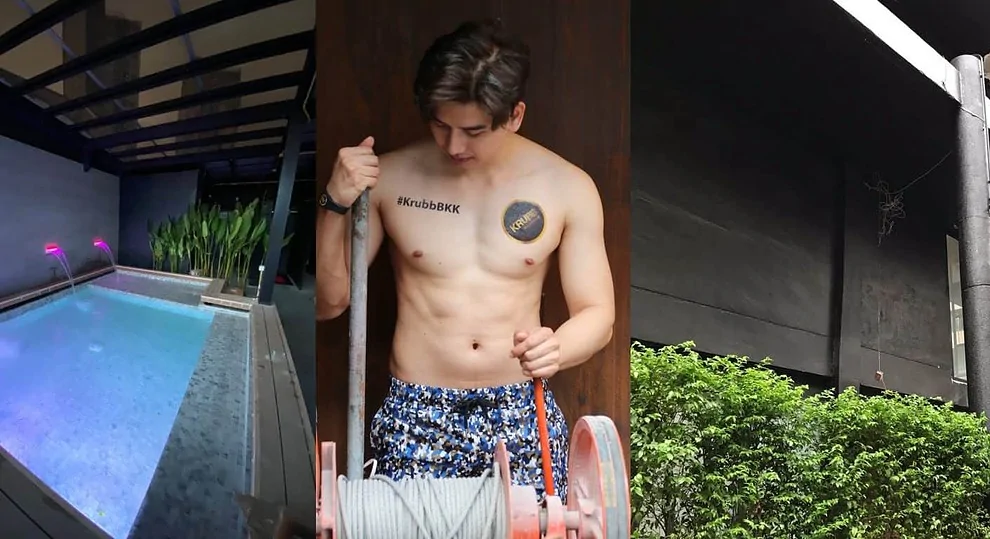 Krubb Bangkok is a gay bathhouse in Bangkok, Thailand. Just looking at the website you can tell that the venue is not rundown. There is a locker room, jacuzzi, and sauna. The bathhouse has theme nights and events and even a therapy center to encourage safe sex and address persons with substance abuse issues.
Spa Excess- Toronto, Canada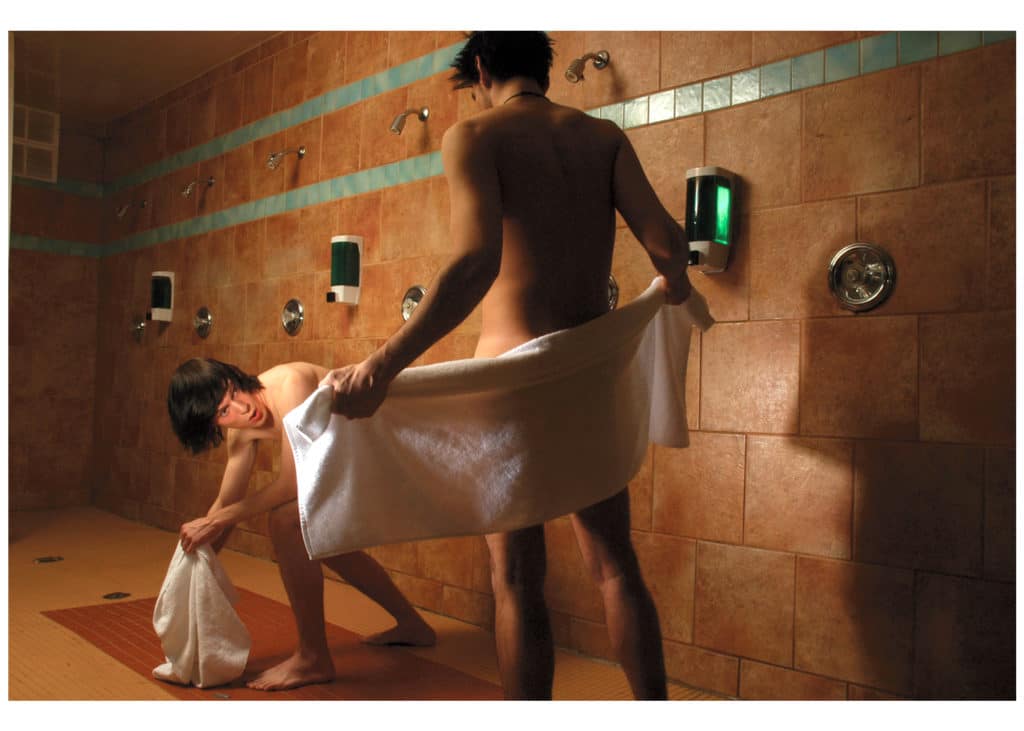 As I mentioned above gay bathhouses have a bad reputation but are legal in Canada. If you're looking for an upscale venue you can go to Spa Excess which is the largest gay bathhouse in Toronto. The venue has different types of rooms including a tv room, a double bedroom, and even a suite!!!!! I don't know of any other gay bathhouse with a suite. The prices are not bad either. You can pay anywhere from $26 for a locker or $83 for a suite. There are some amazing amenities that you won't find in any other gay bathhouse. Period! There is a room with a pool table and even a bar!!!
Men's Club Meat- Tokyo, Japan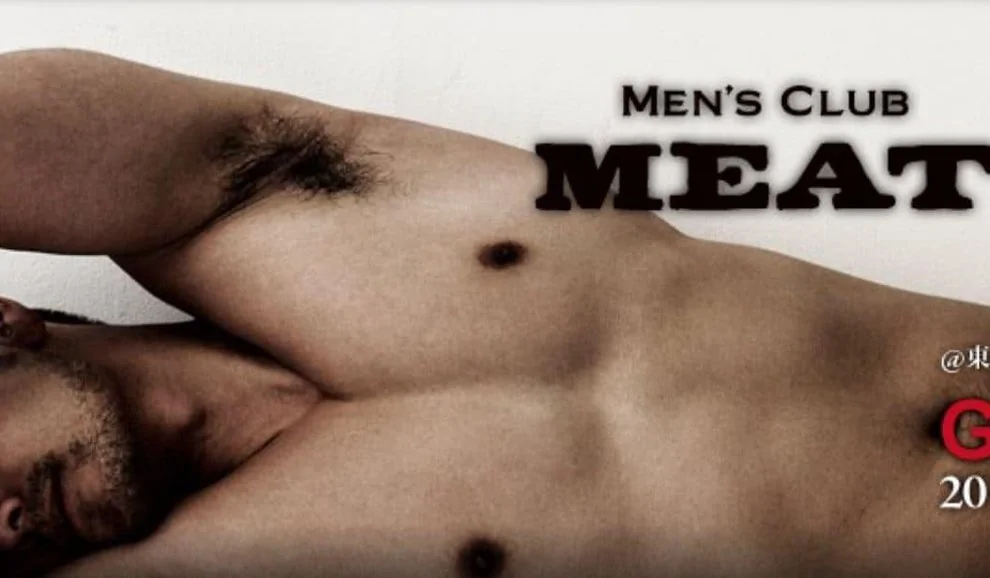 Bathhouses have a history in Japan. Thousands of years ago Japanese bathhouses had hot springs where people bathed and met with one another. The kinds of Japanese baths were "public bathhouses and hot springs" and used to be called a sento. The gay bathhouses of today clearly serve a different purpose which is for gay men to have sexual encounters or just socialize with each other.
If you're from out of town one of the best gay bathhouses in Japan recommended is Men's Club Meat. The venue is for masculine men and guys in their 20s to 40s. On certain days you could only walk around naked with your hand covering your genitals.
History of gay bathhouses in the US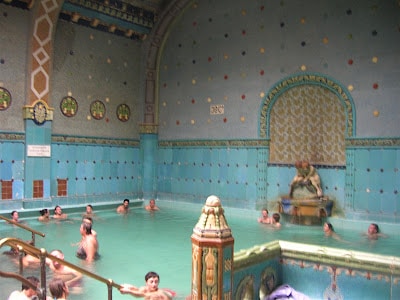 Gay bathhouses aka gay steam baths in the US became a thing during the 1950s. The reason why is that they provided safe spaces for gay men. In many countries outside the US, there were anti-gay laws that prevented gay men from having sex with each other or simply being openly gay. There was even a death penalty for being gay. In the US it wasn't that extreme but homosexuality is still very intolerable. And so, it was difficult for queer men to network and meet with. There were no social media or dating apps like Grindr and Jackd. If you wanted to cruise or simply just openly converse with other gay men you either had to go to a gay bar or a secluded area.
After the gay liberation movement and the Stonewall Riots, gay bathhouses became a norm in the gay community. As mentioned above gay bathhouses weren't just a place for gay hookups and sex but also safe spaces for gay men to come together. Gay bathhouses contained saunas, locker rooms, dark rooms, and orgy spaces. In these venues, you would see all types of gay men from twinks, leathermen, bears, jocks, and jocks. At most gay bathhouses the attire is a towel, jockstrap, or underwear.
One of the biggest bathhouses is The Boilerhouse which is in Europe. The venue has five floors!!! There are steam rooms, locker rooms, saunas, and of course orgy spaces. In New York, one of the most popular bathhouses was the Continental.
Sadly, many gay bathhouses began to close in the 1980s during the HIV/AIDS epidemic. The government and society believed that these bathhouses encouraged unsafe sex. Gay bars and other gay establishments shut down as the epidemic took the lives of many LGBT persons.
Wrap up

Bathhouses were once places for communal bathing. As mentioned earlier the Ancient Greeks and Romans cleaned themselves at those venues and socialize. But they have evolved into spaces where gay men can have sexual, romantic, and passionate encounters with each other.
Despite Covid 19 and changing times, gay bathhouses & gay saunas are still a thing. Gay bathhouses are still legal in Canada, the US, and other places around the world. Yes, many bathhouses have been shut down in cities all over America. But the few gay bathhouses like East Side Club and Northern Men's Sauna continue to attract gay men looking to have gay hookups and just casual encounters. One of my favorite gay bathhouses that I have been to was Flex Spa which is located in Los Angeles, California. There I found all types of men large, skinny, black, Asian, and white. The bathhouse contained locker rooms, showers, and a nice pool deck.
If you're a gay man looking for spaces outside of the best gay bathhouse in NYC to meet other queer men make sure you subscribe to my newsletter.