Are you a gay person who enjoys working out at the gym? Find out about some of the gay fitness workout clothes and items.
A person who loves fitness is called a gymer or fitness freak. A fitness freak is obsessed with the gym and loves to lit fit and muscular. Some use the term gym rat which is sometimes considered an insult because it usually refers to gay men obsessed with the gym. Some of the current fitness fads are pilates meditation and yoga. The most popular fitness trend is online training. Whether you're a gay gymer or gay average workout dude we strive for the common goal of being physically fit.
Gay fitness workout clothes and items
COOFANDY Men's Swim Trunk Swimwear
Swimming is considered one of the best workouts in the world. So why not do it in style? The swimwear above is a #1 best seller! You can use it for water sports or an occasional swim at your local nude beach.
---
Sweet Sweat Waist Trimmer
The waist trimmer above isn't necessarily gay workout clothes. Any type of man or woman can use the product. The purpose of a waist trainer is to help you sweat more so you can get better results after working out.
WHITIN Men's Cross-Trainer
One of the healthiest yet simple exercises is walking. As long as you have two legs you can easily perform this exercise. If you plan to walk or run the footwear above is a good option. It's lightweight and can be used when running through mud and water.
---
Dry Fit Sweat Resistant Shorts
These shorts come in a pack of 5.
---
Etekcity Smart Scale
If you're working out you should keep track of your body weight. This keeps you accountable for your growth. The scale above helps you do that.
---
NewMe Fitness Journal
Journals are a good way of tracking our goals. If you want to keep track of your fitness goals a fitness journal would definitely help. The fitness journal above takes into account different plans of health and wellness including dieting, weight loss, and weight gain.
---
Amazing black gay fitness trainers
Shaun T
Shaun T is a black gay influencer with a mix of talents. He's a motivational speaker and choreographer among many other things. One skill he's very proficient in is fitness instruction. What I like about Shaun T is that he makes his fitness workouts exciting. Don't expect a regular gym routine doing situps and push-ups. He adds some dance routines to his workouts which will motivate even the most attention-deficit student who wants to work out. Shaun T is best known for his DVD series "Insanity". As the name suggests the workouts are very intense and will dramatically improve your look in less than 2 or 3 months.
Tony Britts
God bless his soul. Tony Britts is a Ghanaian-born fitness instructor whose real name is Anthony Menson Amuah. Honestly, he wasn't my cup of tea when I saw him but I came to respect his hustle.
Tony appeared on BBC Breakfast which is a morning television program in the United Kingdom. He offered aerobics instruction which was both informative and entertaining. What I liked about Tony is that he appeared to be his true self. He had a flamboyant personality that appealed to both feminine and masculine gay men. Sadly, Tony died due to AIDs complications.
Joe Morris
Joe Morris is a young black gay man from New Jersey. He owns his fitness company Rebellion Fitness which is based here in New York City. Joe has a bachelor's degree in kinesiology and has been working out for a long time so he's definitely an expert in his craft.
I first learned about Joe through his party promotions and event productions. He has thrown amazing events for the black gay community including parties, New Year's parties, and happy hours. I met Joe during one brunch day party he hosted during Harlem Pride.
In time I learned that not only Joe was a black gay event producer but that he was also a fitness trainer.
I would suggest anyone hire Joe Morris as a fitness trainer. And just to let you know Joe's workout sessions are not overly expensive. For one session you pay about $115 which includes the actual training, a meal prep plan, and more. Another advantage to being a client of Joe is that he's a people person and will have your best interests at heart.
I took Joe's free Zoom workshop class and it was well worth my time. This free workshop is on Saturdays at about 10:30 am.
Why is it important to work out?
It's important to work out because it improves your health and well-being. By exercising regularly you can maintain a healthy weight and lessen your risk of diabetes, heart disease, and respiratory system. Physical exercises are also good for your mental health because it improves your overall mood.
Why do many gay men love to work out?
Men are visual creatures. And whether you disagree or not a man would first look at your physical appearance. If you look cute or handsome you definitely would get more attention in the streets and in your DMS, male or female.
Because the image is important, especially in the gay community, a lot of gay men are fascinated with working out. Just about every gay man I know goes to the gym or is planning to go to the gym.
Wrap up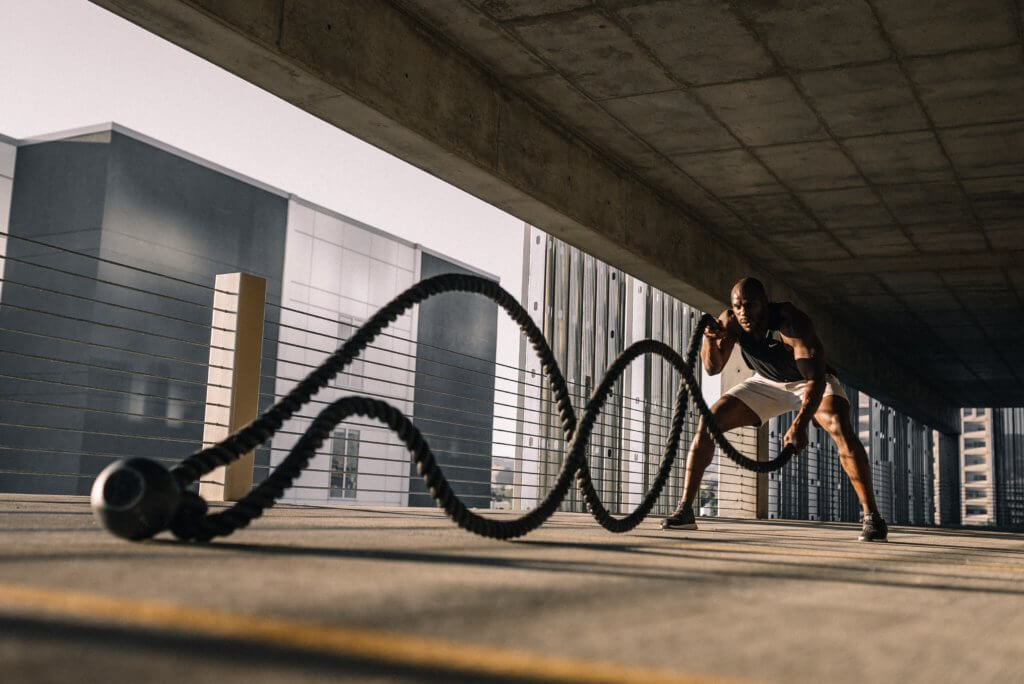 I don't body shame. You can be as big and old as Snorlax from Pokémon and you can still be a beautiful person. However, it's still important for all of us to be at a healthy weight in order to feel good physically and mentally. As I mentioned earlier in this post by working out and eating healthy you can possibly avoid respiratory issues, diabetes, and heart disease which is the leading cause of death here in this country.
With the gay fitness workout clothes above you can werk out in style!