You want the inside scoop on Black Pride Festivals, hottest parties & gay influencers. Check out this post about the 17 amazing black gay blogs & vlogs.
The media, even gay media, hardly discusses issues relevant to the lives of African American men who have dec with other men (MSM) including the HIV/AIDS epidemic in black queer communities and mental health. Black gay blogs and vlogs serve that purpose. A black gay blog is written content that focuses on the black gay lifestyle, healthcare, dating/sex black gay entertainment, and news. A black gay vlog is video content that highlights topics for black LGBTQ persons. In this post, I'll talk about the hottest black gay blogs and vlogs.
Top blog & vlogs for the black LGBTQ community
Funky Dineva
If you want laugh-out-loud comedy check out this black gay vlog. Whether you're black and gay or straight this is a vlog that you will enjoy watching. You can easily recognize him from his different colored wigs.
Funky Dineva is well known for his great reviews on celebrity gossip, reality tv, and other entertainment news. What I like about this vlogger is that he knows how to entertain but is very intellectual. He has spoken on important social issues like racism and Latino support for Donald Trump. To date, there are more than 300,000 subscribers on the Youtube channel. The content on Funky Dineva is updated regularly with one of the most recent episodes covering the hit tv show, Love & Marriage Huntsville.
Gotdamn Zo
Gotdamn Zo is a gay advocate and social media personality. He has a food vlog that has been around since 2013 and continues to pave the way for other Youtube Vloggers. I enjoy watching his videos since he makes interesting dishes from scratch and entertains his audience as he cooks. You can also find twerk videos, lunch-eating clips, and all other types of video content which is uploaded frequently. Gotdamn Zo has a special on Mondays named Messy Mondays which discusses trending news and celebrity gossip.
Heflawless
Heflawless is a vlog series by Kenneth Senegal about beauty and entertainment. To date, there are more than 400,000 subscribers on the Youtube channel. The most viewed Youtube episode was his commentary about zodiac signs I absolutely love his witty remarks and upbeat personality. He has good content but I wish could he post content more regularly. There are also makeup tutorials on the Youtube channel so if you're trying to get laced follow Heflawless.
Tae Da Tae
Tae Dae is a vlog series that's funny but not over the top. You can find good content on the black gay lifestyle. Tae has a cool demeanor about him where he can deliver a punchline but can still make you laugh. Not only is Tae funny but he can also sing so you'll definitely be entertained by his Youtube channel. His most recent Youtube episode was last week.
The World According to Eric
The World According to Eric was started a few years by my fraternity brother, Eric Devontae, and has made steady growth. He is most notable for his episodes on Wednesdays named "WayyBackWednesday" where he discusses throwback songs from black singers of the 1980s to the 2000s. I've seen Eric's growth since the time he started his Youtube channel and he's made tremendous progress. Today, you can now find more types of content on The World According to Eric including music and dance videos featuring Eric and interviews of Alist celebrities. including Dwayne Wade and Gabriel Union.
Ronald Matters

Ronald Matters is one of the most popular black gay blogs around the world. To date, he has received more than 10 million views to date. The blog discusses news and entertainment such as the Onlyfasn website and Canada's Drag Race.
The website has a clean layout with a few categories on its menu including morning meat, gay issues/rights, that's gay, and new music.  Ronald Matters has been in operation for about 10 years now and still manages to provide relevant content to the black gay community.  If you want to get the latest tea go to ronaldmatters.com
Jojo Crews

JoJo Crews is an entertainment blog for the black gay masses.  This black gay blog has been around since 2013 and so you'll find a lot of content on the site.  The owner is Joseph Crews who is based in Washington D.C.  What I like about the blog is that black gay content is consistently posted so you'll always have the tea on what's going on in black gay entertainment including who's kissing who and who's hooking up with who.
The G-Listed

The Glisted is one of the most popular black LGBTQ blogs. Media mogul Waddie G is the creator of the blog. What I like about the Glisted is that Waddie discusses serious issues and politics within the gay black community including the state of HIV/AIDS in the black gay community and mental health. Content on the website is updated regularly.
The website contains many categories including black prides festivals, pop culture, the black LGBT list, the g-listed interview, and the LGBTQ list. Waddie does great research on his topics and balances his writing with both facts and opinions. And he's not scared to go against the status quo even if that means losing followers. This goes to show that he keeps it real.
In one of his most recent articles "Is RuPaul's Celebration of Anti-Black Racist Imagery the Root of Him Shutting Down His Social Media Accounts" he provides images to show that Rupaul has mocked the black community. Some may say he's shady but he definitely tells the truth.
XEMSAYS
Xemsays.com is not your typical blog. Black gay influencer Xem VanAdams covers lifestyle topics including dating, relationships, and entertainment. He also covers social issues like discrimination against transgender women and division within African American LGBT communities. What I like about his blog is that he gives insightful advice on dating and relationships. Xem is a trained counselor so you can trust what he's saying. If you're a black queer person check out his content.
The Reckoning

The Reckoning is a blog for Atlanta's LGBTQ community. There are 3 persons responsible for the creation of the content on the website. You'll find serious content on World AIDS Day, Elections, and other relevant topics for the community. The content is written for a mature black queer audience (30 and up) which is missing in mainstream media.
Pop Glitz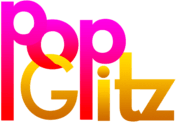 Pop glitz is another gay blog centered around celebrity news and gossip. I love the logo as it perfectly represents the theme of the website which is catchy and colorful. This black gay blog is owned by JaVonni Brustow who's another popular media figure. One of the categories on the site is Eye Candy so if you're looking for pictures of hot black gay men and black gay Instagram influencers on the internet you'll find them there. The site covers other entertaining topics like fashion, film,& television.
Hey Mikey

Hey Mikey Atl is another popular gay black blog that covers black gay entertainment. This site has a clean layout which makes it was to navigate. The blogger Michael Fanning is based in Atlanta which is a black gay mecca so you know you're getting all the tea!
Mikey covers celebrity news and celebrity gossip such as Safaree's nude pics and the "Pose" series. He also discusses current events such as the cancellation of the DC Black Pride condom shortage by Karex, the largest condom maker which is based in Malaysia, due to the coronavirus epidemic.
Mike also covers important news and politics affecting black SGL communities. For instance, he has discussed the high HIV rates within Atlanta and has emphasized the importance of safe sex, and written about HIV prevention methods to lower HIV diagnoses.
Aazah

This is another popular blog that discusses gay black pop culture as well as relevant issues affecting the black gay community such as sexual health, parenting, and relationships.
The website contains a forum that makes you feel more attached to the black gay community. What I like most about this gay blog is that there are plenty of articles that discuss common life problems and solutions like "The Best Way to Break Up with Someone" and "Signs Its Time to End a Friendship". Sidenote:  this website does contain some frisky images under the men's "Post".  Enjoy!
Jamari Fox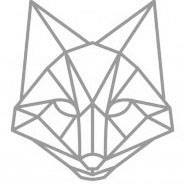 Jamari Fox is the man behind this black gay blog. He writes about all types of topics including politics, sexuality, news, and entertainment. What I like about his content is that the tone is conversational. For this reason, you'll often see readers post comments on many of his blog posts.
What I like is that the content on the website is kept up to date.  In the most recent blog post on July 24th, "Andrew Gillum has a question he needs to be answered before his birthday' Jamari talks about the politician getting back into the spotlight.   Jamari is all over social media and even has his own podcast.
Cypher Avenue

This is a queer blog that is truly one of its kind. I can't think of any website for black gay men that talks about gay black pop culture, science, and VIDEO GAMES!!! On the website, you'll see certain posts categorized as "featured questions' where the writer asks a question based on a current trend.
The most recent post was "Do You Share Your Black Gay Relationship On Social Media" in which the writer discusses relationships of popular African American gay black couples. What I like about this blog is full of articles about current topics and written intelligently. I remember reading one article about surrogacy and I actually had to read the dictionary to figure out the scientific terms he was using. If you're a black gay nerd you should definitely check out this website.
Blackgayblog.com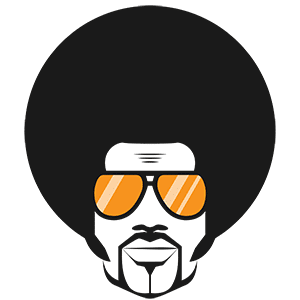 Blackgayblog.com is another of my favorite gay blogs. It's like the Wall St Journal of the gay blog world. The owner of this blog, Paul Boakye, is of an older generation and he caters to a mature black gay and black bisexual male audience. Of all the websites on this list, blackgayblog.com has the most informative content. Most of the content is about serious issues affecting the black gay community including gay rights, civil rights, social changes, etc.
There are articles about dealing with black mental health, racism on gay dating apps, dealing with erectile dysfunction, and misogynoir among black gay men. He has written informative content about HIV prevention/HIV testing with the black LGBT community, gay marriage, and challenging homophobia within the black church. One of my favorite articles is "Top, Bottom, Ver? LIberation or Limitation" where the writer discusses sexual roles in relationships and that a relationship should not only be based on sexual positions. If you're an older black gay male or just interested in serious topics relevant to black gay men you definitely need to check out blackgayblog.com
The Flyy life was created in 2013. There are more than 40,000 followers so you already know that this site is popular within the black gay community. The blog doesn't have categories so it may be difficult to navigate but there's a search bar. Content on this gay blog includes black gay influencers, gay icons, and black gay nightlife.
Why do we need black gay blogs and vlogs?
In the past black culture has been overlooked in the media.
Furthermore, there the gay blogs that do exist that cater more to white gay men.  And so, I took the time to highlight black gay blogs and vlogs so that people can gain more understanding of black gay culture.  The blogs I listed reak stereotypes about us. We're not just partying animals and sexual objects.  We have concerns for our mental health and the impact of HIV/AIDS within black queer communities.
INTERESTED IN BECOMING A BLOGGER? HOW TO CREATE YOUR OWN GAY-RELATED BLOG
Are you a blogger yourself and want to know what kind of gay-related blog to create? Here are some of the main tips:
WRAP UP
There are tons of black gay blogs and vlogs for the gay community. The ones I listed in this blog are some of the most popular ones which discuss all types of topics from celebrity entertainment news, sexual health, fashion, etc. Another great gay blog that I had to mention is Men Who Brunch. I have lots of new ideas and content on the way that will be more tailored to the gay black community. I discuss places to go such as brunch spots, gay massage spots, and gay bathhouses. My goal as a blogger is to uplift, connect, and encourage the visibility of the gay black community.
If you want to be in the know about the black gay lifestyle in the United States including black gay nightlife, black gay influencers, etc subscribe to my email list.